Another Big Win with Casumo!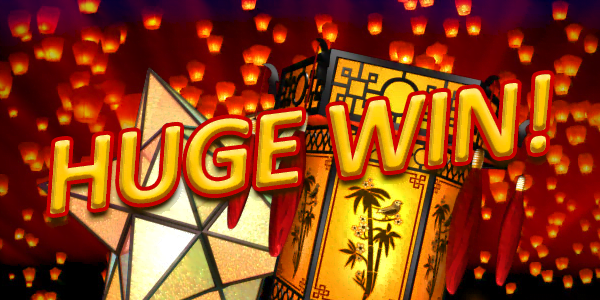 Hitting the jackpot at Casumo Casino
If you're looking to rake in the jackpot cash, you might want to give Casumo Casino a visit. More and more players seem to be making off with huge payouts, so it could be worth your time, and very much worth a second look too – that's if these winning stories are anything to go by!
One player who's certainly Team Casumo is a sales assistant from Swansea in Wales, who recently made off with an amazing £260 000 thanks to a lucky spin on the Wild Elements Slot. Even more astonishing is that Sadia, the winning player, had only been a Casumo Casino member for four months – which just goes to show that it doesn't matter how long you've been playing for, all you need to do to give yourself the best chance of winning is show up!
But the headline-making news doesn't stop there. That's because in order to rake in her hugely impressive £259 937.62 win, all Sadia had to do was spend £4 a spin – an investment that paid out, and then some!
As it turns out, Sadia's instinct to play online after putting her children to bed was a good one – because shortly after settling into her favourite slots, she hit the big one everyone dreams of, and immediately ran into their room to hug them out of sheer surprise and delight! Who can blame her?
No news as to what Sadia's going to do with her huge windfall, but one thing's for sure – Wild Elements is now her top slot, and Casumo Casino is her top place to play!
God of Wealth pays out £184 000 in winnings
Another player who's currently singing Casumo Casino's praises is Adam, who won a whopping £184 614.40 God of Wealth jackpot on 11 April this year. And all because the football was boring!
So what exactly happened (and how can we replicate his win??). As it turns out, Adam was watching a Europa League quarter-final match, and wasn't finding it particularly exciting. So instead of watching the match, he kept it on in the background, and started playing at Casumo Casino on his tablet. One slot that caught his eye was God of Wealth, with its three random daily drop jackpots. He placed his bets, the Mega Drop Jackpot triggered randomly, and Adam was instantly the lucky winner of a huge £184 614.40!
Already a fan of Casumo Casino due to its games variety, rewards programme and friendly support team, Adam is now even more loyal than ever – and eager to spend his new-found wealth too. What's on the cards for Adam's fortune? A new house, new car, a holiday for his parents, a road trip down the west coast of the USA, and a trip to see the Northern Lights in Norway. All we can say is that we approve – and we hope there's space for us in Adam's suitcase!
So if you've been looking for a new place to play, and you're hungry for jackpots, why not pay Casumo Casino a visit? Who knows – it could soon satisfy your appetite for winning!
Happy Spinning 🙂