Casino News Today!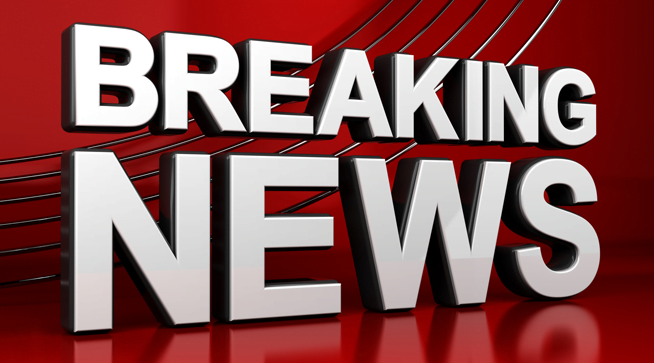 It's been a while since we took a look at the gambling industry and all its ins and outs. Want to know what's happening in the world of casinos and gaming in general? Here's what's making headlines right now…
Winter is here for Game of Thrones fans
It's impossible to live on planet Earth and not know about Game of Thrones. Whether you're an avid fan of the show, or an avid fan of posting memes about how you've never seen a single episode, it's fair to say that it's probably one of the most popular TV series of all time. So it's no surprise therefore that a gambling tie-in exists, in the form of the Game of Thrones online slot and its 243 ways to win.
But what if you've already played the game a zillion times and are all up to date with every episode of the show? Don't worry, you can still get your fantasy fix with one of these similar slots:
Castle Builder II Slot by Rabcat: It has castles so obviously it's like Game of Thrones right? It also has free spins and other thrilling features to look out for when you've had your fill of castles, so get ready for some serious bonus action. And of course, castles.
Dragons Awakening Slot by Relax Gaming: What's Game of Thrones without dragons? (Answer: a lot of killing and gratuitous nudity.) Now you can get your dragon fix without going all the way to Westeros. Instead, go to the Dragons Awakening online slot and get your flying and fire-breathing on in winning style!
Fire & Steel by Betsoft. Forget A Song of Fire and Ice – try Fire & Steel instead, the slot that's packed with Game of Thrones-type imagery, and a wealth of special features too. Get your shield and armour on and get ready to fight for honour and jackpots.
Of course you can also do a little digging of your own and see how many more fantasy-themed slots you can find. You'll need something to do with all your free time when the show finally comes to an end!
More funding for The Senet Group
If you're interested in responsible gaming, chances are you've already heard of The Senet Group – a UK-based consortium whose role it is to monitor and improve the standards of gaming within the British gambling industry. Now their immense task has been made slightly easier thanks to new funding partners recently on board, namely Genting UK, Aspers Group Limited, Caesars Entertainment UK, Playtech and The Rank Group.
Chief Executive of The Senet Group, Sarah Hanratty, explains: "With a great many initiatives and projects underway across the gambling industry aimed at understanding and reducing problem gambling, the sector needs to improve its ability to collaborate on the development, testing and sharing of interventions that work. The Senet Group is doing its part in leading and facilitating collaborative projects and I am delighted that our new partners have chosen to recognize the importance of collective leadership on safer gambling."
With new funding partners in place, The Senet Group can continue to ensure that gambling across the UK is safe for all players, and that the British gambling environment is a secure and responsible one. Five new funding partners, and high fives all round!
A closer look at gamification
If there's one buzzword that's doing the rounds in the gambling industry right now, it's 'gamification'. You can hardly browse a gaming-related article these days without reading about it. But what is gamification and why is the word on everyone's lips? Let's take a look.
Simply put, gamification is a way of attracting and keeping the attention of online casino players – because with so many forms of entertainment out there, casino games on their own just aren't enough. What this means is that casino operators are having to become more creative and more innovative in order to not only grow their player bases, but keep their existing players happy and coming back for more. Which is where gamification comes in.
From leaderboards and avatar creation to progress bars, experience points, shops, in-game currency, player vs player features and more, casino operators are using every means necessary to ensure a unique gambling experience for their players – one that delivers over and above the usual thrills and adrenaline of traditional game play and jackpots. And with more and more operators applying this same level of ingenuity to their casinos and websites, gamification is moving from a 'nice to have' to an 'absolutely must-have'.
So what does this mean for players? Only more excitement and more winning opportunities, which in turn translates to more profits for casino operators. It's a win-win for everyone involved, which, considering the nature of the industry, is a perfect fit. So expect to see more gamification going forward and a lot more satisfaction from both players and casinos alike. It's not just a buzzword anymore – it's the way of the future!
The bet that made a million
The golfing world was abuzz recently with the amazing (and unexpected) triumph of Tiger Woods in the Masters. But making just as many headlines was the unbelievable win of James Adducci, who placed an $85 000 bet on Woods taking the title. At odds of 14-1, Adducci's bet ended up winning him more than $1.2 million – a long shot that paid out and then some!
Although some might have questioned his sanity in placing the bet, Adducci had no such qualms. "My motivation to bet on him was to win in front of his kids," he explains. "It was really symbolic that I'm sitting with my dad, and (Woods is) doing his thing with his kids — and previously his dad."
Adducci made the historic bet through William Hill U.S., who were happy to pay out. "By far this the largest golf bet we've ever had — the amount wagered and the amount paid out," says William Hill Marketing VP Mike Grodsky. "And that's not only William Hill in Nevada, but William Hill throughout the 85 years in Europe, as well. It's the largest golf payout ever."
It's not certain if Woods is aware of the bet, but Adducci hopes so. "I just hope it gave him the confidence that people believe in him that much — that he's back," he says. As for us, we know what we're doing the next time a golf championship comes on – betting on Tiger!
Happy Spinning 🙂