Gem Rocks Slot Review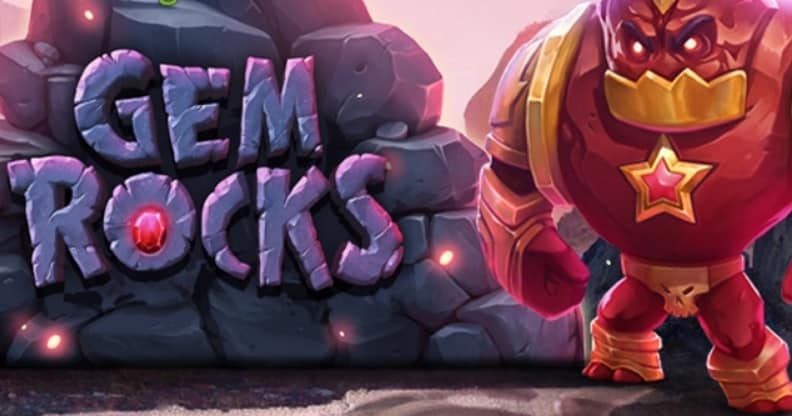 This 6 reel and 4096 ways to win Yggdrasil powered slot is a nice way to end the month if you ask me. You can enjoy Gem Rocks for 25 cents or 100 dollars a spin! The graphics are stunning and the game play is relaxed with a hint of danger. In other words, it's not such a low variance where you may be bored however, it's not so high that you will be in fear of spinning.
One neat thing I noticed when playing Gem Rocks is that it has what you call a "Dropdown Wins Feature". This gets activated when you get a winning combo. Symbols leave the screen leaving room for brand new ones that 'drop down'. The really nice thing about the dropdown wins feature is that it can essentially be re activated so long as you continue to get winning combinations.
A player favorite is the Gem Rock Feature. All you need to do in order to trigger this is get 2, 5 or 9 Dropdown wins in a row. If you're ever in doubt of where you stand, look at the Gem Rock Meter at the side of the screen which keeps a running tab for you. After triggering the Gem Rock Feature, one gem lands on top of the reels and the idea is, the more wins you get in a row, the bigger your gem rock will be!
Happy Spinning 🙂