In-Depth Review of: Fire Dragon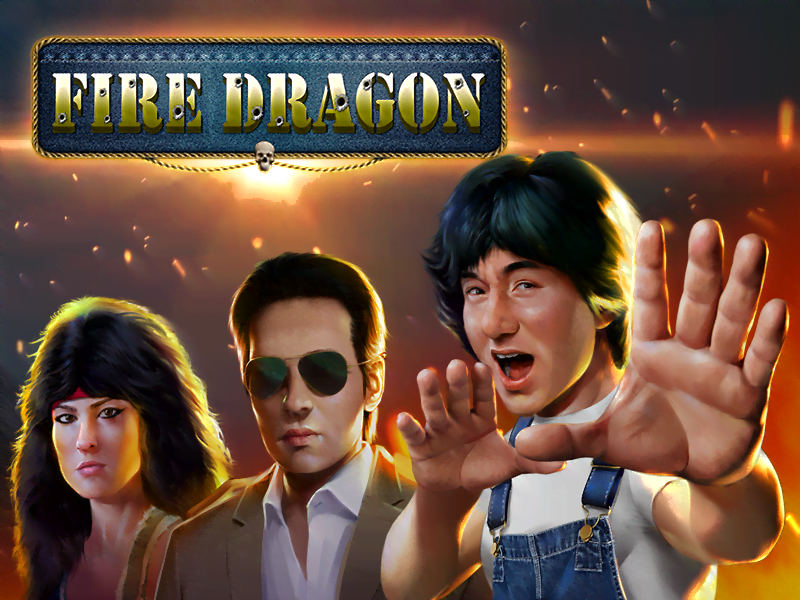 Ever wanted to combine your love for Jackie Chan with your love for online gambling? Now you can with the brand-new Fire Dragon video slot from RTG! The third online slot in the super-popular Jackie Chan series, Fire Dragon promises thrills, spills and martial arts awesomeness galore! Not to mention winnings of up to 50 000x your line bet. If anything's worth pulling punches for, it's that!
Building on Jackie Chan's monumental success as an action star, RTG has built an equally successful series around the much-loved actor – one that started with Fantasy Mission Force and was followed up by Eagle Shadow Fist, both based on popular Jackie Chan movies and both packed with bonus features and huge payouts too. Now Fire Dragon is continuing the trend by bringing more martial arts magic into the virtual casino world, in true Jackie Chan style. Have you got it what it takes to put your skills to the test and come out on top? Then let's find out what you're made of!
Ready to win? Assume the position!
Start getting ready to fight for the winnings that are owed you – because you'll find them throughout the 5 reels and 20 paylines of Fire Dragon, along with symbols like tanks, weapons, dogs, masks and even Jackie Chan himself. Look for three low-paying symbols or two high-paying symbols for a payout, and keep your eyes peeled for the big one – 50 000x your line bet, or 2 500x your original stake. It all depends on what you wager, so if you can afford to, go ahead and bet big to win big!
When it comes to features, watch out for the Jackie wild as and when it pops up. Get it on a winning payline, and it'll instantly substitute for any other symbol (with the exception of the scatter), paying out the correct amount accordingly. Then there's the ninja mask scatter which brings all of the action with it, as you'll soon see. Get three of these on the reels at the same time, and they'll activate the bonus feature, cutting immediately to scenes from a Jackie Chan movie, with ninjas climbing down ropes, throwing flash bombs, and generally being awesome. What makes them even more awesome is that they'll bring ten free spins your way too – spins that can be re-triggered for an almost endless wave of winnings!
Finally there's the progressive jackpot, common to all Jackie Chan online slots – and while it starts at $5 000, it could be a whole lot higher by the time it comes your way. With a random trigger, there's only one surefire way to land this bad boy, and that's to keep on playing and hope that Lady Luck (or Jackie Chan) smiles on you.
With cuts to movie scenes, ninjas throughout and appearances from everyone's favourite action hero, Fire Dragon looks set to be a success. Start your quest for winnings alongside Jackie Chan today – just log on, place your bets and get ready to fight for the huge jackpots you deserve!
Happy Spinning 🙂