Mermaid's Pearls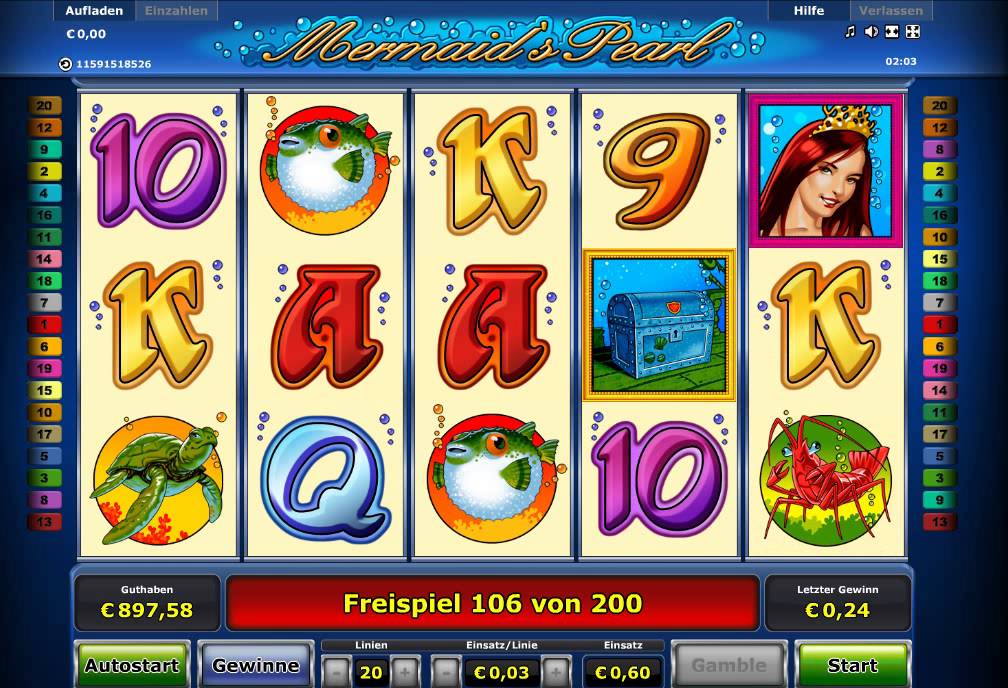 Dive for undersea treasure with Mermaid's Pearls
This summer RTG are plunging headlong into fantasy winnings with Mermaid's Pearls, the latest online slot in their portfolio. Rather than relying on cartoon-style graphics, Mermaid's Pearls takes its visual theme one step further with images of actual mermaids (yes, of course they exist) along with fish, sea shells, and other ocean-themed symbols. (Ok, so the mermaids are actually women dressed as mermaids, but they still totally pull it off.)
Mermaid themes might not be the most original choice for a slot, but RTG know what they're doing when it comes to spinning the reels – which is why this 5×5 formation slot comes with a massive 3 125 ways to win, a max jackpot of 2 500 times your original bet, free spins, and a bonus game too. All of which means if you're able to place a max bet and the reels roll in your favour, you could be walking (or swimming) away with a glittering $125 000 payout. Now that's a lot of pearls!
Take the plunge with Mermaid's Pearls today
Ready for an underwater adventure like no other? Then let's start by placing your bets, anywhere from $0.20 all the way up to $50. With 20 coins per spin, it's up to you to decide how far your bankroll will be able to stretch, and then play according to your limits from there. Remember that in order to win the max jackpot, you'll have to place the max bet to stand a chance of winning the top 2 500x payout – and with an RTP of 97%, it could happen sooner than you think!
With a 5×5 reel layout, there's a whole lot of winning to be done in Mermaid's Pearls, which you'll see as soon as the pearls themselves start showing up. Every time a pearl randomly appears on the reels, it'll immediately be collected in a special Pearl Meter, with up to 25 pearls able to appear at the same time, either in the base or bonus games. Get between 15 to 25 pearls at once, and you'll be paid out between 5x and 2 500x your original bet – so it's well worth your while to find these sparklers on every spin.
Even better, as the pearls accumulate over the course of a session, you'll have access to certain bonus features the more pearls you find. First there's the Shipwreck Bonus, which will trigger as soon as you've gathered 300 pearls. All you have to do is make a choice between the various options offered to you on screen, and you'll be paid out as soon as the game ends.
That's not all though! Hit 600 pearls before you leave the game, and you'll trigger the Treasure Pearl feature, which will give you 10 free spins to play with instantly. Find either pearls or blank spaces on your free spins, and you'll win up to 5x multipliers with the rewards the pearls will bring your way!
There's a rich bounty of treasure to be found in Mermaid's Pearls, and it's up to you to lay claim to it. Simply log onto your online casino of choice, and answer the siren call of fame and fortune today!
Happy Spinning 🙂