New Game: 9k Yeti!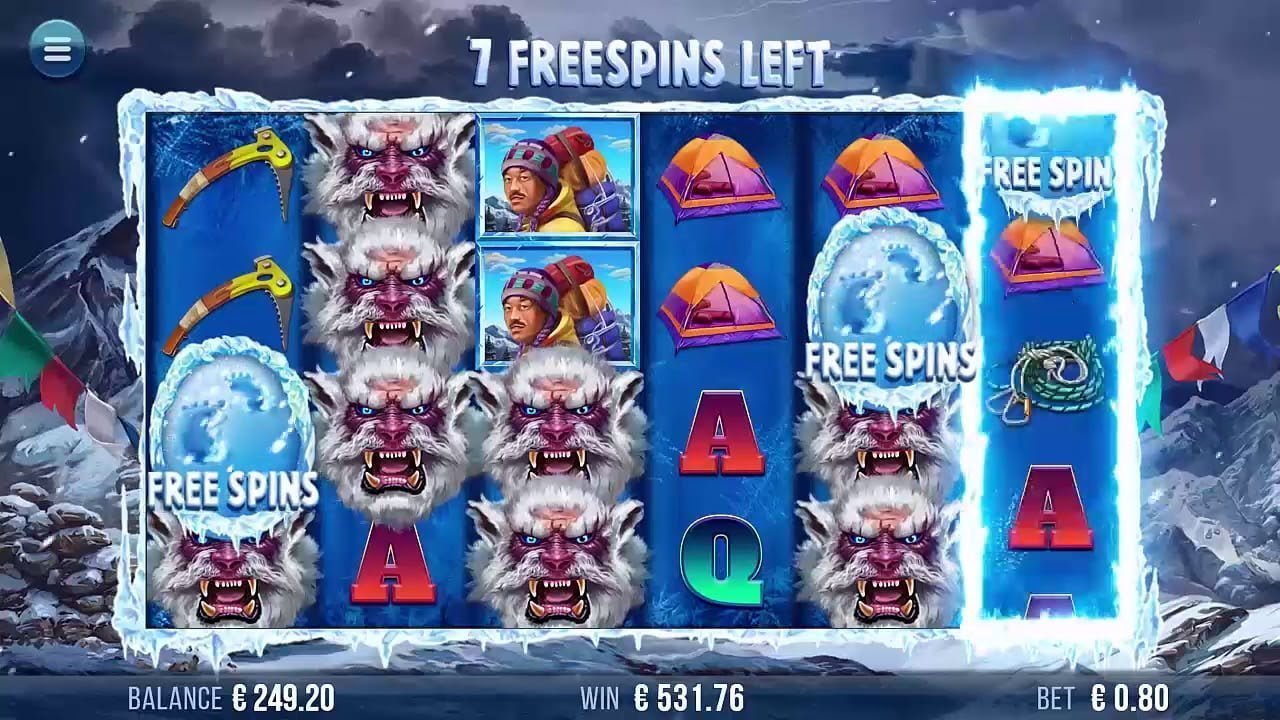 Yggdrasil graces us with their Holiday-themed slot of the season. 9K Yeti is a wintery search in the mountains for the elusive Yeti. You'll want to curl up with a hot chocolate and your computer while you play this one because I promise you, you'll feel as though you're on a mini vacation at a ski lodge. The setting is very tranquil and better yet, the game is fun to play! Boasting an 880 free spin snowstorm bonus, 9k Yeti is about to become one of your favorites!
The really cool feature this game has going for it, is that it has Big Reel Portrait Mode. This uses 60% of your screen as opposed to the usual 20%. The end result is you quite literally feel as though you're in the game, on top of a mountain. It's something you have to experience for yourself to truly bask in the glory.
These reels will have symbols such as 10-Ace cards, ice picks, ropes, tends, climbers etc. You'll want to keep your eyes open for the Yeti symbol as this will be the highest paying symbol granting you 8.8x your wager. In order to win this, you'll need to land on 6 of them across a payline.
Mount Everest will serve as the game's wild symbol which will substitute for all other symbols in the game with the exception of the scatter.
Are you ready to tackle Mount Everest in search of the Yeti?
Happy Spinning 🙂