A Night with Cleo Slot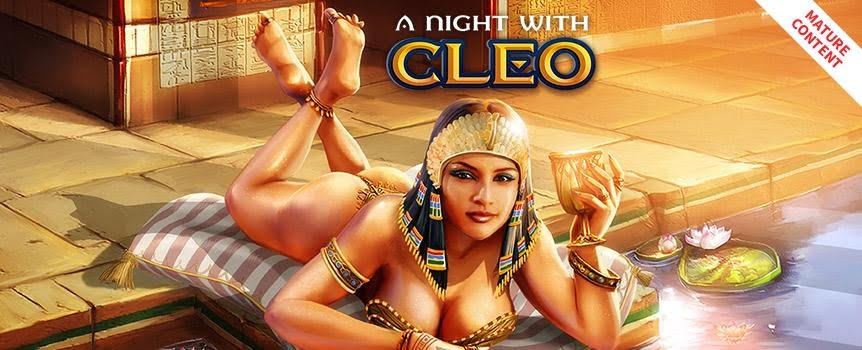 Bringing you back to the Egyptian days with this slot. A Night with Cleo not only stands out from the crowd with its pyramid, tropical-theme but, it has a very seductive and mysterious air that most definitely draws people in.
This particular slot features 5 reels and has 20 lines. You will be offered 15 free spins when you land on at least 3 scatter symbols and every free spin comes with a 3x multiplier. Triple your winnings while you play for free. Did Christmas come early? Or is it just me?
While the free spins are definitely a huge draw, most people are captivated by the "Pick Me" double up. Once you win a payout, you have the tempting offer to either double your winnings BUT, it's at the risk of losing them.
A Night with Cleo definitely stands out from the crowd however, there are mixed reviews about it. On one hand, this slot features amazing free spin and double-up offers while providing stellar graphics. On the other, it features a potentially topless Cleo (which you can see after correctly doubling up your winnings). Definitely not everyone's cup of tea but, interesting to try at the very least.
Did I mention this slot is also mobile friendly (mobile, tablet, desktop)? Hmm….. I think I might just curl up on the couch tonight with a glass of wine and try this out 🙂