Online Roulette FAQ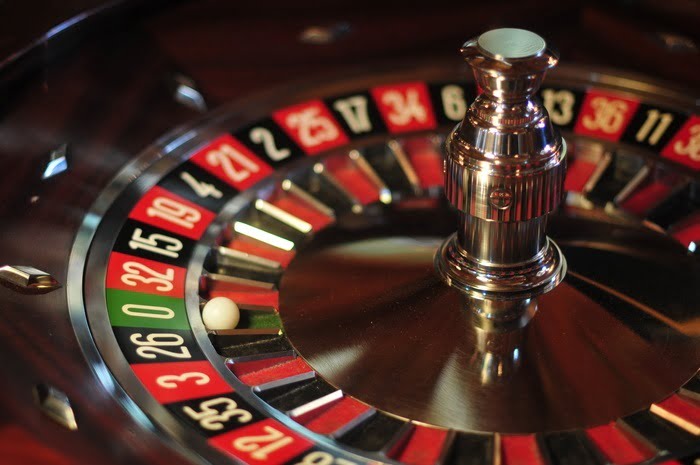 Looking for non-stop thrills and winning excitement? Then you're looking for online Roulette – the game where you're only ever one spin away from huge payouts! Of course if you're a complete newbie, stepping up to the table can be intimidating at first. Where do you place your bets on the table? What are the different types of bets available? And what are the actual odds of winning? For all these answers and more, take a look at our handy Roulette FAQ guide below – everything you ever wanted to know about the game, and more. Ready? Then let's begin to spin!
Do I need to install online Roulette software?
Yes and no. If you have a laptop or desktop computer with enough space for the software, then you can go right ahead and download it – there are literally hundreds of reputable sites to choose from. Once the software is on your computer, you'll be able to access it any time, day or night, giving you the convenience to spin and win wherever you like.
Alternatively, if you'd prefer not to have any external software downloaded onto your computer, or if you'd like to play via your cellphone or any other mobile device, you can play online Roulette via a no download, or instant play casino version. Simply access the casino from within your web browser, and you'll be able to play your Roulette game of choice with no download or installation needed. Quick, easy, and guaranteed to get you playing (and hopefully winning) right away!
How many types of online Roulette are there?
There isn't really a definitive answer to this question, as every different casino and every different software provider will have their own unique offering for players to choose from. In general however, you can expect to find six or seven online Roulette variations at most top online casinos, ranging from the more traditional European, French, and American Roulette, to more modern versions such as multi-ball, multi-table, live Roulette and even progressive Roulette as well. Have a turn on each of the different versions, find one or two that you connect with the most, and you'll be on your way to winning!
What are the differences between European, French, and American Roulette?
The most classic version of the game, European Roulette has 37 numbered spaces on the Roulette wheel, from 0 to 36, and has a low house edge of 2.7%. French Roulette has the same number of spaces on the wheel, and the same odds, however it offers a slightly different range of bets, as well as the unique 'la Partage' rule, that returns 50% of even money bets when the Roulette ball lands on the single zero space. With this rule in play, the house edge is reduced even further, to a low 1.35%, making French Roulette an excellent choice for newer players.
By contrast, American Roulette is a slightly more challenging choice, as with 38 numbered spaces, including a double zero space, its house edge is a relatively high 5.26% – meaning the house has a better chance of winning with each spin. Of course it's completely up to you as to which version you'd like to play – just remember that whether you want to play it safe with European or French Roulette, or take a risk with American, always keep your bankroll in mind and never play with more than you can afford to lose.
Are there any betting limits I need to be aware of?
Again, just like online Roulette games, the range of betting limits available also varies from site to site, however it's worth bearing in mind that online Roulette generally has a wider betting range than its land-based counterpart. For example, European Roulette on average has a minimum bet of $0.25 on inside (numbers) bets, and a $5 minimum on outside (e.g. red/black) bets, all the way up to a $50 maximum on inside bets and a $150 maximum on outside bets. Again it's up to you to assess the strength of your bankroll, and to make informed betting decisions from there.
What are inside and outside bets?
Simply put, inside and outside bets refer to the bets that can be placed either inside or outside the numbered grid on the Roulette table. An inside bet is a bet on a number; an outside bet is a bet on an outcome, e.g. whether the ball will land on red or black, an odd or even number, a high or low number, etc. While the risk is greater with inside bets, the rewards are greater too, with both European and American Roulette paying out 35/1 on a single number bet. Conversely, outside bets have a lower house edge making them easier to win – however the bets usually only pay out at 1:1 or sometimes 2:1, depending on the bet made, so it's your choice as to which type of bet to place. Do you play it safe with an outside bet, or do you go all in with an inside bet? It all depends on how lucky you're feeling!
I'm a beginner – where do I start?
All this talk of variations and odds and payouts can be a little confusing if you're a beginner, so let's keep it simple. If you're new to the game, give yourself the best chance of winning by playing the classic European Roulette – the closest online version of land-based Roulette. Keep an eye on your bankroll and stick to outside bets to begin with. You may not win much in terms of payouts, but you'll gain the valuable experience and confidence you need before staking your money on costlier inside bets. Once you've built up your bankroll and your skill set, then you can start betting on actual numbers – and hopefully seeing the winnings coming your way as well!
Can I play online for free?
Absolutely! In fact if you're completely new to online Roulette, and internet gambling in general, playing for free first is actually encouraged. By betting with virtual credits instead of real money, you'll be able to practice and build your skill set without the risk of losing your bankroll. Once you're more confident in your Roulette-playing ability, you'll then be able to upgrade to a real money account, make deposits and place actual bets.
Can I play live dealer Roulette?
Again, that's a resounding yes. Take a look at the various live dealer online casinos available, or if you're an existing player, check to see if your current casino offers live dealer gaming. Blackjack, Baccarat and Roulette are among the most popular live dealer games, so once you've found a casino to play at, you'll be able to place your bets with a real croupier on a real Roulette table in real time. The action will take place in a casino environment that you'll be able to watch via a live video feed. Simply place your bets as you would normally, and the croupier will do the rest. You'll also be able to interact with them via live chat, as you would in a regular casino environment, and you'll be able to chat to any other players around the table in the same way. It's the convenience of online gambling and the social aspect of land-based gaming, all in one thrilling game – and it could soon become your favourite way to play!
Which online Roulette deposit options can I use?
The advantage of playing with a reputable online casino is the variety of deposit options it offers – so no matter which game you prefer playing, and which deposit option you choose to use, you'll find the method to suit you best. Most top casinos will give you the choice of depositing with a recognised credit or debit card, such as Visa or MasterCard, or even making a direct bank transfer if you're uncomfortable submitting your card details online. Then there are various e-wallet options like NETeller, Skrill, and PayPal, that allow for an extra level of anonymity due to their status as third party payment providers. Finally there are alternative methods such as wire transfer, pre-paid cards and vouchers, each of which are fully secured, for your peace of mind. All you need to do is check which methods are available at your particular casino, and find the one that's best suited to your needs. Then simply make a deposit into your account, and get that online Roulette wheel spinning!
How old do I need to be to play online Roulette?
You'll already know that the legal gambling age is 18 – however what you might not know is that in some countries, the legal gambling age can be 19, 20 or even 21. As such, it's up to you to find out the legal gambling age in your own jurisdiction, and to ensure that you are always playing within the confines of the law. Check to make sure your play is safe and legal, and those Roulette winnings could soon be spinning your way!
Happy Spinning 🙂