Random Number Generators and Online Gambling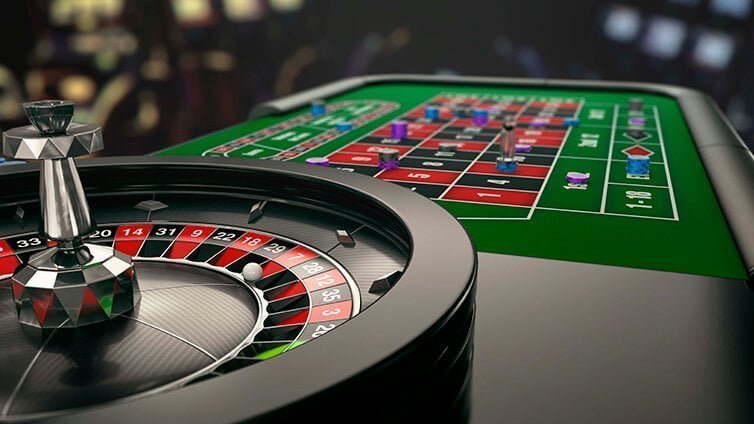 If you're an online casino fan, chances are you've heard the term 'Random Number Generator' at least once. It might not be as exciting or as flashy as the casino games on offer, but in fact it's the secret ingredient that keeps them running – the formula that works behind the scenes to ensure game fairness, deliver random outcomes, and even bring jackpots your way too. But what exactly is a Random Number Generator, and why is it so important to online gambling and to players as well? Let's take a look.
What is an RNG?
A Random Number Generator (or RNG as it's typically called) is essentially a computer program – an algorithm that generates random numbers in order to produce fair and random outcomes. Imagine a computer program producing an almost limitless sequence of numbers every second, then being called upon to deliver just one number, or a series of numbers, from that sequence at any given moment. That's a Random Number Generator.
Thanks to this complex system, cards are shuffled, dice are rolled, reels are spun, and all manner of outcomes are delivered to online casino players completely randomly with every press of the bet button.
While there are a number of different RNGs that exist, online casinos in general make use of one known as a Pseudo Random Number Generator – an RNG that operates in conjunction with an algorithm and a seed number. The Pseudo RNG is popular as it is able to operate without any external data, and is always active, constantly producing numbers in order to generate random outcomes whenever called upon. Different mathematical equations are performed, new numbers are generated, and fair gaming is guaranteed – both online, and often in land-based casinos too, where RNGs are in use in certain video poker or slot machines.
How RNGs work
So far, so good – random numbers, computer algorithms and mathematical operations. But how exactly do RNGs work? For that, you might have to put your thinking cap on.
Imagine a series of numbers with no pattern and no correlation to each other. Now imagine a different series of numbers for each different type of casino game, from Blackjack to Roulette to poker to slots. While every number needs to be in accordance with the game itself (such as numbers ranging from 1 to 52 in Blackjack, corresponding to the numbers of the cards in play), there is no pattern to the order in which the numbers are generated (this is where the word 'random' comes in).
All of the numbers are generated virtually, regularly, and randomly, and are generated even when no casino play is actually taking place – the system is constantly active, and constantly able to produce random outcomes.
Obviously outcomes become more complicated when more than one variable is in place in a game, such as multiple decks of cards in Blackjack, or two dice in Craps, each with six different sides, however the RNGs in play are so sophisticated that they are able to account for these variances instantly, providing a correlated random number whenever a card needs to be dealt or dice need to be rolled.
How safe are RNGs?
It's an important question. Can a Random Number Generator be cheated?
In theory, yes, however it's extraordinarily difficult to achieve. And even if an RNG is hacked to produce non-random outcomes, it doesn't go unnoticed for long.
Take the example of Norman Clem, who in 2008, felt that he was losing a little too much when playing Craps at World Wide Wagering. So he took it upon himself to track all of his wins and losses over the course of a year. After having played 3 200 pass and don't pass line bets, Clem discovered that rather than having won 49% of his bets, he had only won 27% – a number significantly off the standard deviation. After posting his findings online, his case was followed up by Michael Shackleford of wizardofodds.com fame, who, after running his own tests, discovered that the software was being rigged in order to increase the house edge.
Then there's the case of Ronald Harris, a Nevada Gaming Control Board computer programmer whose job it was to find flaws in computerised casino game software. Using his superior knowledge of the machines and their software, Harris rigged certain games to pay out money when particular sequences came up, and a specific number of coins were played. This modification allowed Harris and his partner to embezzle thousands from Vegas casinos in the early 90s – although their greed finally caught up with them. After having designed an algorithm to rig Keno games, Harris and his partner were eventually caught by casino authorities and arrested. Today, after having served two years of a seven year sentence, Harris still lives in Las Vegas, although is banned from casinos for life. All of which goes to show that firstly, crime doesn't pay, and secondly, that the house ALWAYS wins.
Ensuring RNG fairness
While it might seem as if RNGs are fairly simply to crack, rest assured that these are two extremely rare examples – and in fact, online casinos are often seen as being safer than land-based casinos, due to instances of human error, equipment wear and tear, and cons or scams by people on the inside.
Primarily, however, online casinos ensure continued game fairness by undergoing regular RNG testing and auditing by independent third party companies, such as Technical Systems Testing (also known as TST), or eCOGRA. Usually this form of auditing can be verified by checking an online casino's website home page. If a gaming site has had a successful RNG evaluation, and has passed other critical tests such as poker system audits, security system audits, payout verification, penetration testing and more, a certificate or badge will be awarded to them, which will then be displayed on their home page as a sign of their reliability and trustworthiness. So if you're ever in doubt as to whether your online casino is running its games fairly and legally, a quick check of its website will allay any fears you might have.
As you can see, Random Number Generators are crucial to the online casino industry – and equally as vital is ensuring that they are completely secure at all times. Luckily all reputable online casinos hold their reputations and your player experience in the highest regard, meaning that if you're playing with a top casino, you can expect gaming that's not just completely fair, but completely thrilling as well, every time you log on!
Happy Spinning 🙂