The BEST Father's Day Gifts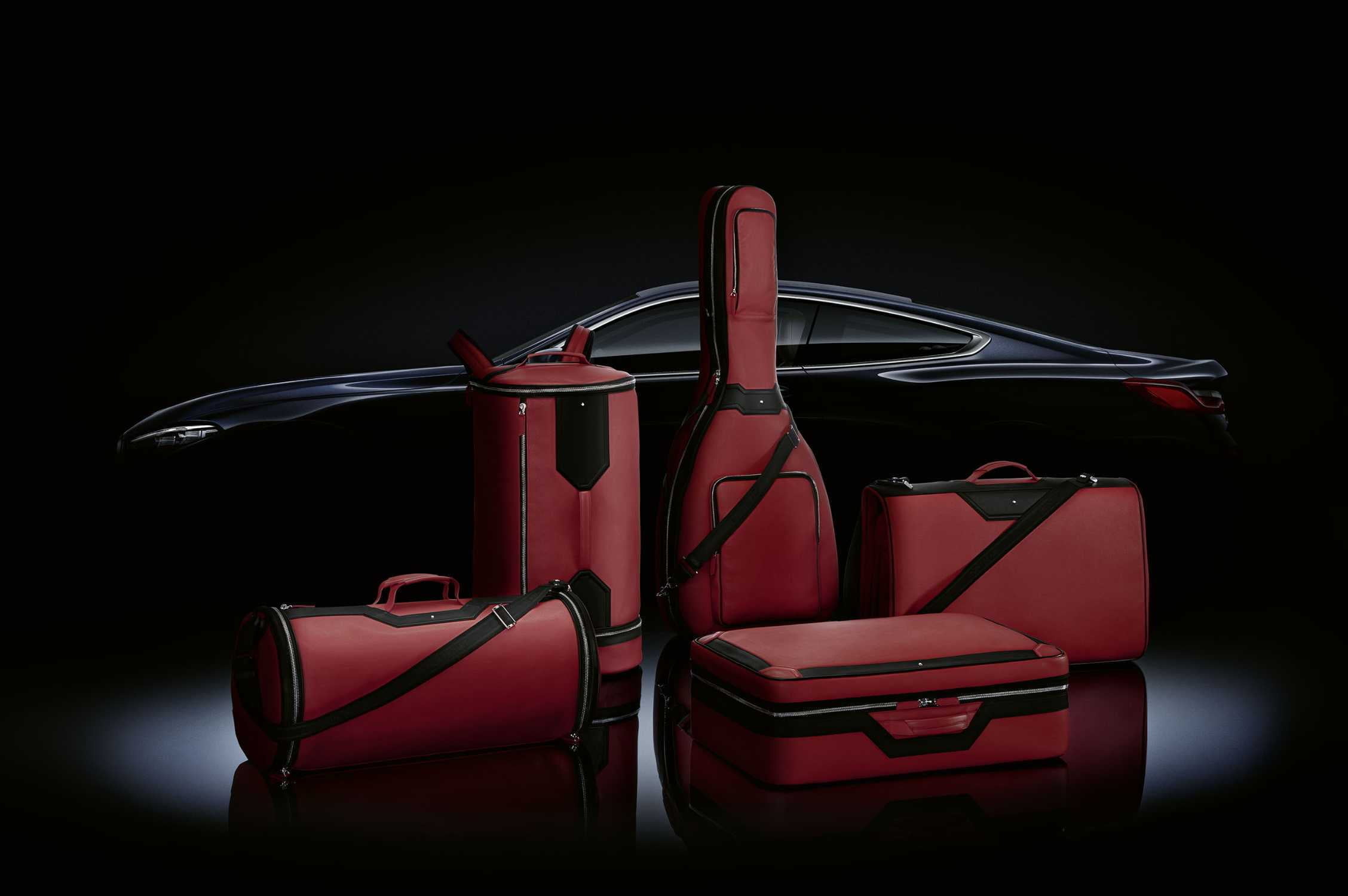 Spoil him with luxury gifts this Father's Day
Father's Day is coming up soon in many countries (16 June, just fyi), and if you're anything like us, gift-buying for the occasion is a whirlwind of last-minute panic as you rush to get that special something to show your father just how much he means to you. And that isn't a tie, socks, or soap on a rope.
This year, avoid the chaos and stress by planning your Father's Day early – with an online casino jackpot and one of these luxury gifts:
A Montblanc x BMW Limited Edition Luggage Set
Ok yes, it's luggage – but this isn't just any old random batch of bags. Instead it's a luggage set designed and curated by two of the world's biggest luxury brands – BMW and Montblanc.
Consisting of five exceptional pieces and perfectly tailored to fit within the boot of a BMW 8 Series Coupé, this stylish set is luggage at its absolute finest – premium quality leather in either red or black, crafted exclusively in Florence, Italy.
With only 15 sets available, each piece in the set has been painstakingly designed to ensure complete protection of its intended contents – ideal for the style-conscious world traveller. First there's the main leather suitcase, with ample space for easy packing and additional compartments and pockets for smaller items. Then there's the duffel bag for clothes and shoes, and the double-folding suit bag for perfectly pressed fashion on the move. Finally there's a guitar bag (obviously) and a surf bag, which can be converted into a backpack for additional convenience. And of course, each bag fits together flawlessly inside the BMW 8 Series Coupé.
An extraordinary luggage set obviously commands an extraordinary price – and at €14 900, the Montblanc x BMW Luggage Set is costlier than most. But isn't your father worth it?
The 28ti watch by Kari Voutlianien
Maybe your dad isn't that into luggage… and that's fine, because there are plenty more suggestions where that came from – like the new 28ti watch by Finnish watchmaker, Kari Voutilainen. More than just another expensive piece of wrist jewellery, this completely unique timepiece is a work of art all its own, with the movement of the watch featured not on the inside, but on the outside – displayed in all its meticulously crafted glory.
Everything that's usually on the underside of a conventional watch is now featured on the front (in fact, the 'ti' of the name literally means 'titanium inverse'), with the movement of the watch inside out, and the balance wheel in the centre. Each piece of the 28ti is painstakingly crafted in Voutilainen's workshop in Switzerland, its clean minimalist design making it a stand-out against its more ornately worked competitors.
With just 26 pieces made in a hugely exclusive limited edition, prices run from CHF 86 000 for the titanium series, CHF 98 000 for the platinum series, and CHF 118 000 for the hugely rare tantalum series, by far the most challenging metal to work with, according to Voutilainen. With the price in Swiss francs roughly the same as the US dollar value, the 28ti is a serious timepiece that needs a serious bank balance to match – but with your casino jackpot on hand, money's no object. Right?
A luxury getaway at the Four Seasons Resort and Residences Jackson Hole
Like the luggage but want to go one step further? Then how about a rugged and rustic trip to the Four Seasons Resort and Residences Jackson Hole, in Wyoming, USA? Whether you make it a family trip, or a more intimate getaway for dad plus one, it's a holiday experience he's sure to remember for years to come!
If there's one thing Jackson Hole is known for, it's skiing and snowboarding, which means if your dad is an outdoor kind of guy, he's in for a real treat, with runs for both intermediate and advanced skiiers on the slopes. And even if he's a complete beginner, he'll still enjoy his time in the fresh mountain air at the resort's private ski school.
Done with the slopes? Then give dad the adventure he's always wanted with a range of adrenaline-packed activities, from hiking and biking to whitewater rafting, horse riding, fly fishing and safaris too, all guaranteed to excite and delight. And then when he's all tuckered out from a day of being manly and awesome, he can relax in one of the resort's 158 guestrooms, suites or residences – and even enjoy a men's spa treatment if he's into being pampered. All in all, the Four Seasons Resort and Residences Jackson Hole has everything your dad could want, and everything he deserves too. So book some time in his calendar and book him a stay today!
A limited edition Aston Martin DBS
If your dad is a James Bond fan (as many dads are) he'll know that when Sean Connery played the iconic superspy, he raced about saving the world in an Aston Martin DB5. However when Aussie George Lazenby took over the role for 'On Her Majesty's Secret Service', the new Bond drove a new car – the 1969 Aston Martin DBS, to be precise. He also got married, but that's a story for a different day.
This year, in celebration of the 50th anniversary of this James Bond film, Aston Martin has revealed an all-new special edition – the DBS Superleggera, inspired by the '69 DBS of old. With only 50 units created as a homage to 007, the DBS Superleggera is available in the same olive green as its earlier Bond counterpart, with a similar grille design, and custom badging on the exterior.
Inside, the DBS Superleggera is just as luxurious, with black leather, grey Alcantara, and red accents, as well as a custom-made drinks case (of course) that owners can order as an extra. And with space for two bottles of champagne and four flutes, we suggest you do! If your dad's a car guy, he'll want to ask about power – so you can tell him the 007 DBS comes fitted with a 5.2L twin-turbo V12 for 715 horsepower, and it can go from 0 to 100 in 3.4 seconds flat. (We're not quite sure what any of that means, but it sounds super impressive, and that's what's important.) All you'll need is £300 000 to purchase one of the 50 limited edition vehicles, and you'll have made dad's year. Plus with a car like this as a gift, we can guarantee that your father will be both shaken and stirred. Sorry, we couldn't resist…
Happy Spinning so you can win those Father's Day gifts 🙂