The Top 5 Rookie Online Casino Mistakes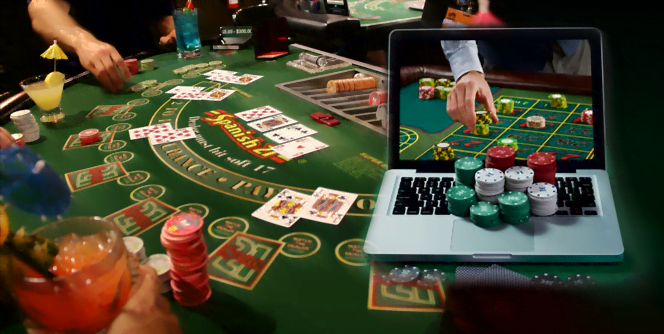 New to online gambling? You might not know quite what to do yet, but here's our top list of what not to do when you're just starting out.
1. You don't know how casino bonuses work
If you've just opened your online casino account, chances are you were incentivised to do so through some sort of casino bonus – and that's great, because it gives you the chance to log on and win money right away. It's here that many beginners make their first mistake though – not knowing exactly how their particular online casino bonus works. Each bonus is different and comes with its own set of guidelines, from the games you're allowed to play, to the wagering requirements and the withdrawal restrictions too – and if you go against these in any way, you run the risk of having your bonus voided. There's an easy way to avoid this though: just take a look at the bonus terms and conditions to familiarise yourself with the ins and outs of your reward, or chat to the customer service team for more info. You'll soon get the hang of it!
2. You don't read the terms and conditions
Yes, ok, reading terms and conditions is super boring, but when it comes to online casinos, it actually is necessary. Following on from bonus terms and conditions, there are even more guidelines you need to be aware of when playing online so that you don't make any unnecessary problems for yourself, particularly when it comes to wagering and withdrawing. So set aside 15 minutes, take a look, take some notes if necessary, and give yourself the knowledge you need to always play it safe.
3. You don't know how to play the games
We're not saying you need to be an expert at every game before you place your bets, but having even the most basic knowledge of games like Blackjack, Poker, Roulette, Craps and slots can help you manage your bankroll and make informed decisions. If you're new to any or all of these games, playing for free before you play for real money can help give you the experience and the familiarity you need. Alternatively, do some research or take a look at games tutorials online – most online casinos will have help guides to each game too. Once you're comfortable then you can start placing your bets – and you'll find your casino experience will be the better for it!
4. You don't know which payment methods to use
Playing for real money means having money in your real account first – and if you haven't checked the accepted payment methods at your online casino beforehand, you could find yourself in trouble. While most major credit and debit cards are accepted, along with a variety of e-wallets and other payment solutions, not every banking option accepts both deposits and withdrawals, so it's best to have this information ahead of time. Before signing up with an online casino, make sure you know which payment options are supported so that your banking is always as easy and convenient as possible.
5. You don't know if you've chosen the right online casino
This might be a little after the fact (especially if you've already opened an account) but choosing the wrong type of casino is a very common mistake amongst new online casino players. Luckily there's an easy way to avoid this – by reading casino reviews. A quick Google search will usually tell you everything you need to know about a casino, such as whether it's legal, licensed and regulated, whether it's regularly audited, safe and secure, quick to pay out, and offers competitive bonuses and top quality games too. Similarly, reading casino forums will also give you a good sense of whether players are happy or not, or whether you need to move on and choose a different place to play.
Happy Spinning 🙂