The Ultimate Holiday Gift Guide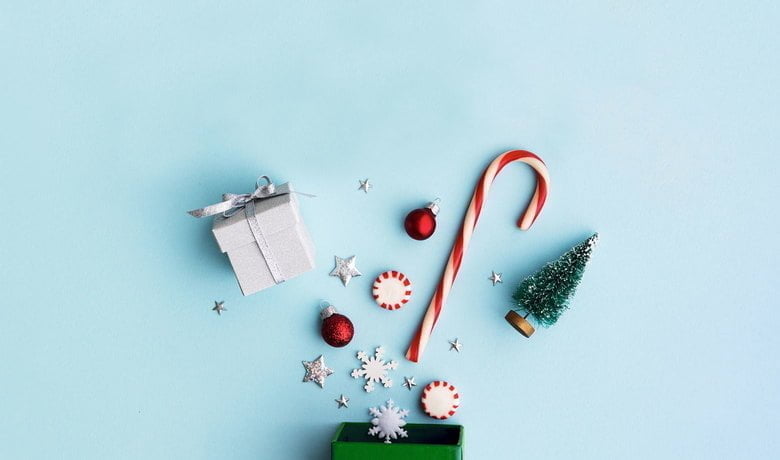 We're counting down to Christmas and that means gifts – and spending money too. It's no secret that the most wonderful time of the year can also be the most expensive time of the year, however if you've got a secret weapon, like an online casino jackpot, in your back pocket, it doesn't have to be. So what kind of gifts would you buy for family and friends if money was no object? We've got a few ideas for you…
The ultimate pool table
No, we don't mean the pool table from your local bar covered with cigarette burns and drink rings. Instead we're talking about a table from one of the most exclusive stores in the world – Tiffany & Co. Already known for bringing out gifts like luxurious chess sets and men's jewellery, now Tiffany is upping the ante with an ultra-stylish pool table – perfect for every chic, modern home.
Forget peeling green felt and flimsy pool cues – this table is covered with the store's signature robin's egg blue felt, and crafted from premium American oak. Its accompanying accessories include four maple cues, a sterling silver and white oak triangle, and a set of Tiffany Blue pool balls, as well as added extras like blue chalk, and a sterling silver chalk holder. And as if that wasn't enough, the pool table features sterling silver detailing as well, for any personal messages you might want to engrave.
How much would you expect to pay for a high-ticket item like this? $50 000? $75 000? Try $95 000, and you'll be in the right ballpark. Not cheap by any means, but then it's Tiffany's, and the name comes with a certain cachet, and a certain price tag as well. So if you've got a pool fan in the family, you've got the perfect gift for them – and one for yourself too every time you stop in for a visit!
An iconic diamond necklace
Ok, we're not exactly sure if this is up for sale, but you can use it as your inspiration nonetheless. Luxury car manufacturer Bentley has just celebrated its centenary – a huge milestone in its history. And to commemorate this momentous achievement, they've teamed up with jewellery manufacturer Heinz Mayer to create a one-of-a-kind piece – a necklace featuring a rare yellow diamond!
Recently unveiled at the 2019 Jewellery Arabia Show in Bahrain, the pendant necklace has a 20.08 carat pear-shaped yellow diamond at its centre, one sourced directly from Africa. The design of the gold and platinum necklace in its entirety is inspired by the wings of the Bentley logo, with the stone resting in a cradle of 18-karat gold, surrounded by 56 diamonds and an engraved insignia. Of course the yellow diamond is the glittering star of the show, taking its unique colour from the nitrogen molecules in its composition, making it a truly stand-out piece.
We're not sure how much the necklace is worth, but judging by the statement from Bentley designer Chris Cooke, it'll be a lot! "The collaboration between Heinz Mayer and Bentley Motors showcases the pinnacle in handcrafted quality and design," Cooke said. "For our centenary, we created a one of a kind jewellery piece pulling inspiration from the heart of the EXP 100 GT. The centrepiece in our concept car is an elegant visualisation of the user's contact point with the vehicle. With this jewellery piece we wanted to echo that." Feeling inspired yet? We don't know many women who'd say no to a diamond necklace, so even if you can't find this exact piece, a glittering necklace for a loved one might not be the worst idea.
A pair of Moon Shoes
To be clear, we don't mean actual shoes that have walked on the moon. Instead, we're referring to Nike's iconic Moon Shoes – although if you're a self-confessed sneakerhead, you probably knew that already.
With only 12 pairs ever made by Nike, and crafted for runners at the 1972 Olympic Trials, the Moon Shoes are legends in their own right, and highly sought-after by collectors in the industry. So much so that when a pair went up for auction earlier this year, they sold for a record-breaking $437 000. So, not your ordinary sneakers then! Now a second pair is going under the hammer in 2019, and if you're a die-hard fan with deep pockets, this could be the ultimate purchase for you. Let's call it a Christmas gift for yourself – or for an enthusiastic relative, if you're feeling super generous.
So where and how will the auction go down? At Goldin Auctions on 7 December 2019, with opening bids starting a $100 000. It's said that the shoes are in excellent condition, and are sized between an 8 and a 9. Given that the shoes sold earlier this year went for far more than the expected price of $160 000, it's safe to say that these should equal that same price, if not eclipse it altogether. So if you want to own a piece of footwear history, best you make sure you have a very healthy looking bank balance. And if you're worried about whether or not you should place a bid on them in the first place, if you're a huge fan, all you need to do is follow Nike's famous advice: just do it!
A Christmas holiday
Been wanting to treat the family to a stylish Christmas? Then why not book a festive package with the Beverly Hills Hotel and enjoy a lavish destination vacation!
From the charming toy solider welcome to old-style carol singers and Santa too, the Beverly Hills Hotel has all the Christmas spirit you and your family will need, including a discounted hotel rate, breakfast, welcome drinks, and hotel credits to use in the gift shop. Aside from the glorious gardens and on-site swimming pool, you'll also have festive menus to indulge in, including 12 Days of Soufflés, festive cocktails, and gourmet feasts on both Christmas Eve and Christmas Day. Plus if you stay till New Year's, you'll have a luscious four-course meal and midnight champagne toast to look forward to as well. So what are you waiting for? Book your stay in one of the lavish 210 guest rooms and suites on offer, and get set to enjoy a very merry Christmas indeed!
Happy Spinning 🙂