The World's Biggest Sports Bets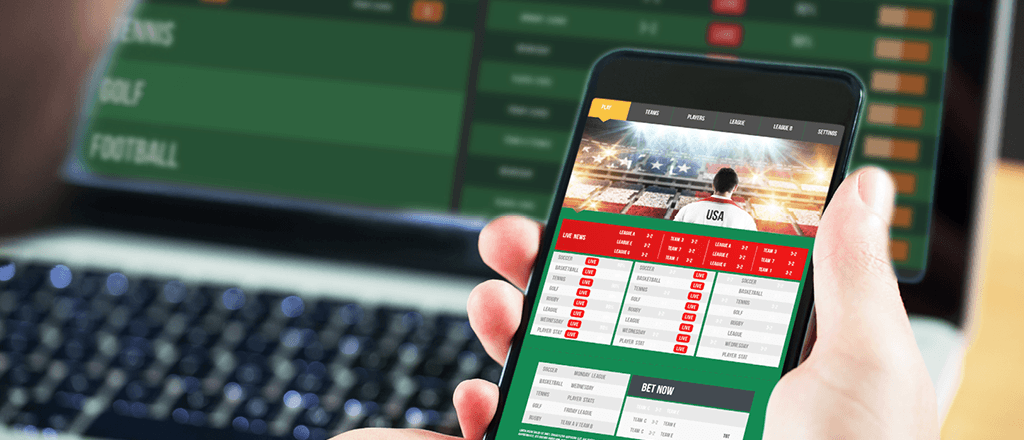 The world's biggest sports bets
Whether it's formally through a bookie or a sports betting site, or more casually between friends, there's something thrilling about betting on sports – choosing your team, placing your wager, and watching with anticipation for your hoped-for outcome to unfold. If you win, thrills and adrenaline! If you don't, there's always another event to bet on. But can you imagine what would happen if you won a life-changing amount betting on sports? Take a look at those who did, and find out just how they went about scoring their sports jackpots.
Granddad makes his dream a reality
When Harry Wilson was born, he might not have seen himself as a future football player – but his grandfather Peter Edwards definitely did. So convinced was Peter of his grandson's impending football glory that in 2000, he placed a £50 bet on Harry one day playing for his national team of Wales – this despite the fact that Harry was only a toddler at the time. The odds of Harry making the Welsh side were an unbelievable 2 500/1, but Peter knew what he knew, and that was that.
As it turns out, Peter knew more than he was letting on – because in 2013, when Harry was just 16 years old he found himself sitting on the bench for Wales as a substitute. And in the 87th minute of the match against Belgium (in a World Cup qualifier, no less), he was called onto the field to replace another player – making him the youngest person to ever play football for his country. Fame for Harry, fortune for Peter – in the form of a £150 000 payout. Who says granddad doesn't know best!
Striking a home run with six winning games
There are accumulators and then there are just crazy winning streaks – like the one that unfolded in the 2017 World Series of Baseball. After successfully betting on game one of the series, a match that took place between the LA Dodgers and the Houston Astros, the winning punter let the same bet ride not for just one more game but for SIX games in total. Although bookies speculated that the anonymous gambler might chance his luck with one more bet, he walked away after the sixth successful game, netting himself a cool $14 million for his trouble. That's not just good luck, that's absolutely fantastic luck – and six times over at that!
Taking pole position
If you're a Lewis Hamilton fan, it probably came as no surprise to you when he won the British Grand Prix at Silverstone earlier this month. Someone who it came as even less of a surprise to was Richard Hopkins, who had sensed Hamilton's talent from a very early age. In 1998, Hopkins had taken his son Evan go-karting, and was watching him race a young Hamilton round the track. A firm believer in Hamilton's talent, Hopkins placed three bets on the young racer, convinced that each one would net him a win.
Firstly, he bet that Hamilton would win his first Formula 1 race before the age of 23. Next, he bet that Hamilton would be world champion by the age of 25. And finally, he stood behind his bets and placed an additional wager on both of his bets coming true. All in all, Hopkins placed £420 in bets on Hamilton, after only seeing him race round a go-kart track.
It seems his faith was well-placed though, as at 22, Hamilton won the Canadian Gran Prix, and then later the Brazilian Grand Prix at 24. Clinching the world champion title was the kicker that saw Hopkins winning all three of his bets – a massive £165 000 in total. Keep your eyes out folks – you never know when spotting raw talent could win you thousands!
The knockout champion
You know Floyd Mayweather as a boxing superstar – but did you know he's just as powerful outside the ring as he is inside… when it comes to making sports bets! Having gained for himself a reputation as a betting legend over the years, Floyd's successful career has given him the means to make many bets, and many expensive ones at that. While it's not known just how much Mayweather has won from betting alone (although an educated guess would put the amount somewhere in the millions), the fighter's biggest win on a single bet came in 2014, when he bet $815 000 on the NFL game between the Denver Broncos and the New York Jets. By the end of the game, the Broncos came in with the points spread that Mayweather needed, winning him a cool $1.4 million in total – and a bankroll big enough to carry on placing even more bets!
A little goes a long way
Mayweather might have spent hundreds of thousands in order to win his million, but what do you think would be the smallest bet needed in order to win the same amount? £100? £1 000? £10 000? Try 50p. That's right – just 50 pence needed to win a massive £1 million. That's the story of 60-year-old fertiliser salesman Fred Craggs from Yorkshire, in the UK. After placing an 8-fold accumulator with William Hill on various global horse racing events, Craggs wasn't aware that he'd won his bet until he visited the same bookie later to place another bet. You can imagine the shock and disbelief that he felt – first that he'd won such a difficult bet, and second that he'd won such a huge amount with such a small investment! If you need us, we'll be travelling up to Yorkshire, asking Fred to pick our lottery numbers for us…
The Magnificent Seven
Everyone knows Ascot, right – either from its famous races, or its famous fashion. In 1996, however, it became known for something else entirely. Due to race in seven races that day, jockey Frankie Dettori wasn't overly enthusiastic about his chances, saying in interviews beforehand that he was only expecting to win possibly two of them. Someone who thought otherwise though was Darren Yates, who bet £67.58 that Dettori would win them all. And as a struggling businessman, he needed all the luck (and all the extra money) he could get. While Yates went off to enjoy a game of football with his friends, Dettori famously went on to win all his races that fateful day – a fact that Yates later discovered to his delight when he checked on his bet. Dettori made it into the history books and Yates made off with £550 823 – a huge win-win if there ever was one!
Happy Spinning 🙂