Top 2019 Casino Trends!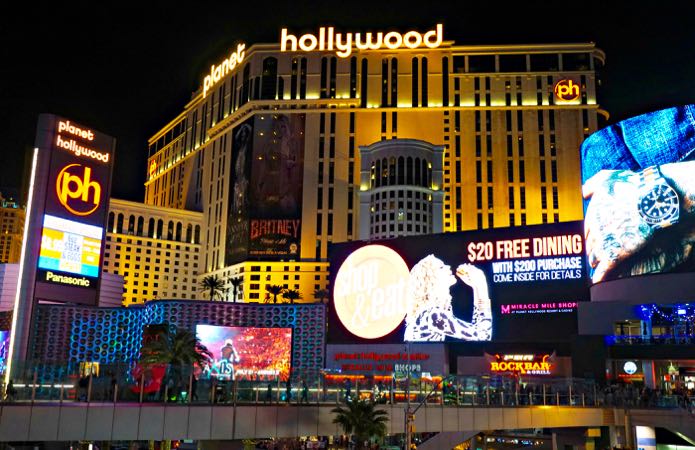 What's new in the new year? 2019 casino industry trends
Last year we saw the legalisation of sports betting in the States, new progressive jackpot records, new slots, new casinos, and new players joining in the excitement of online gambling every day. So what does 2019 have in store for the industry? The experts already have some predictions for the year ahead – take a look and see which of them materialise over the coming months.
More gamification, more excitement!
Gamification – it's a term that's been trending recently, and nowhere more so than in the online casino industry. Essentially, gamification is a move towards adding more value to games, whether in the form of extra bonuses, games features, missions that need to be completed, levels that need to be unlocked, and so forth. All in the name of incentivising players to gamble online, and keep their attention on casino gaming, rather than video games and other forms of entertainment.
Watch out for casino games in 2019 as they upgrade to more of the good stuff – more gamification, more excitement, and more winning opportunities. And make sure to take advantage of the extra features too. Every new addition is another way for you to win, so the more you learn how to make gamification work for you, the more rewards you could ultimately reap, right in your casino account where they matter most!
Better game design
Remember when mobile games were first a thing? While we were wowed by the huge leap forward in technology, the graphic quality still left a lot to be desired. Today, however, mobile online casino gaming is everything we could want it to be, with crisp, clear sound and graphics that instantly turn your mobile device into a world-class casino.
It's exactly this kind of advance in technology that promises to make 2019 a year to watch, with even more improvements planned for this space. We already have live streaming, HD quality and Poker available on mobile; innovations that are far and beyond the humble beginnings of mobile just a few short years ago. With this in mind, we're excited to see what the coming months bring – and just how much more mobile will evolve for the better.
The reign of Virtual Reality casinos
We already have online casinos, mobile casinos, live casinos – what's next? Where could gambling possibly go from here? Two words. Virtual Reality. Yes, if you've ever strapped on any VR gear and found yourself immersed in a completely true-to-life yet completely virtual environment, that's exactly the same experience that's set to hit the casino industry too. And what an experience it promises to be!
Now instead of merely seeing players' avatars when you sit down to a game of online Poker, you'll actually be able to see them sitting at the table – meaning you'll be able to take their reactions into account when making your gaming decisions. It might sound like a step too far right now, but in fact technology is developing to the point where this could be a reality sooner than we think – perhaps even before the end of this year. So if you're a fan of online gambling and of Virtual Reality, you could soon see your two worlds collide in what promises to be the most authentic, most realistic internet gaming experience to date. Excited doesn't even begin to cover it!
Casino games with more of what you like
We've already seen popular culture starting to appear in online casino games – superhero slots anyone? So if you enjoyed that, get ready for a whole lot more of the same in 2019. Shared popular culture has always had an influence on entertainment, so it makes sense that the songs, films, books and more that we like would sooner or later filter down into our casino games as well. And it's this movement that looks to be a trend in 2019 – themed online games that represent our cultural likes and interests, and are on point with what's popular right now. So if there's a movie that suddenly takes social media by storm, wait a while and you could soon see a similar themed game suddenly pop up in your online casino. Bird Box Blackjack anyone?
Going live
Yes, live casinos are already live and kicking – but get ready for them to make even more of an impact in 2019. You're already able to log onto a live casino environment and experience real time gaming within a real casino environment – what this year is hoping to bring to the table is an even more immersive live experience. Think more realistic live gaming interactions with dealers and players, more camera angles to view the progress of game play, and a more realistic casino atmosphere. Add sharper imaging and a wider game variety to the mix, and you've got yourself a winning formula for more enjoyable live casino play than ever before!
There's always a way to bring improvements and advancements to gaming, and with software and technology developing at such a fast pace, we can't wait to see what happens within the sphere of live casino gaming in 2019. Make sure you've got a seat at the table – you won't want to miss a thing!
Running a tight ship
There's one thing you can never have too much of when you're playing online, and that's security. Whether it's watertight encryption technology, anti-virus software, RNG algorithms, privacy policies or confidentiality agreements, security is an element that the online gambling industry takes very seriously.
With this in mind, get ready for security systems to become even tighter over the coming months, all in the name of player safety and peace of mind. More secure logins, stricter licensing and more stringent protection of player information are all areas being looked at for improvement. So even if you're already happy with the level of security your online casino provides, get ready to buckle up even further. Online casinos may be all fun and games, but when it comes to security, it's business all the way – the business of keeping you safe not just while you're playing, but for the duration of your player lifecycle.
Happy Spinning 🙂