What's the latest Industry News?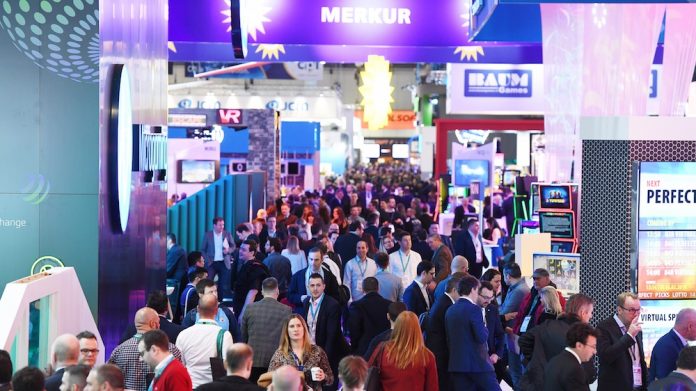 First and foremost, Happy Valentine's Day! What's been happening in the world of casinos and gambling so far in 2019? We're here to fill you in!
Better, safer casino gambling on the way
We're all about safe, responsible gambling – having fun, but doing it in a way that's positive, constructive and sustainable. That's the mission of GamCare – a world leader in responsible gambling and an organisation that's ready to make gaming even safer for millions of players around the globe.
Set to launch its new Safer Gambling Standard at this year's upcoming ICE London 2019, GamCare will be providing gaming operators with a new standard to work towards in order to maintain safe, responsible gambling amongst their players. Building on the current gambling industry Codes of Practice already in place, GamCare's Safer Gambling Standard is looking to set an even higher level of responsibility, with 12 sets of principles for operators to adhere to in order to keep players safe at all times.
Given that ICE London is one of the main events on gaming operators' and stakeholders' calendars, it presents the perfect opportunity for the topic of responsible gaming to be introduced among key industry players. The more importance that is placed on responsible gaming practices, and the more awareness that is raised, the more players can be protected and the more trust they will have in their gaming providers.
While these new standards make sense from an ethical perspective, they make sense from a business perspective too – as if players come to feel that their gaming provider doesn't have their best interests at heart, they'll vote with their feet and go elsewhere. In this way, GamCare's Safer Gambling Standard will have the added result of strengthening the bond between player and operator, while keeping both safe from the dangers of irresponsible and addictive gambling.
If you're at ICE London this year, make a point of visiting the Customer Protection Zone and finding out more about this new GamCare initiative – because safer is always better, whether you're a player or an operator.
China hits the jackpot with lottery sales
China is famous the world over for its unique approach to national lotteries. Not only does it have strict laws protecting the identities of its lottery winners, it also sees many lucky lottery players turning up to collect their prizes wearing masks. And not just any masks either – bears, pandas, horses and even Mickey Mouse and Spiderman have made an appearance!
Now China's lotteries are making headlines again, albeit for different reasons – as their lottery ticket sales have hit an all-time high!
According to recent reports, ticket sales have boomed by an amazing 19.9%, pushing takings up to an unbelievable $75 billion between both the China Welfare Lottery and the China Sports Lottery. Not surprising when you consider that all but one of China's provinces reported an increase in lottery sales, with the Guangdong Province announcing a 15.9% revenue boost in just 12 months – the biggest in the country.
What these statistics clearly demonstrate is what the people of China already know – that playing the lottery is a much-loved pastime, and one that shows no signs of decreasing in popularity anytime soon. We don't know about you, but we're waiting to see what the next winner shows up in to claim their prize. Will it be a mask, or full-on fancy dress? You'll know when we do!
888 scores a high five in Portugal
If you're a Portuguese online Poker fan then you're in luck. That's because 888 has become just the second online gambling provider to be granted the right to take Poker bets in the country, with a license covering both casino games and a range of Poker variations.
Since December 2016, online Poker fans have been placing their bets through PokerStars alone – now with this latest license being approved, the Stars Group brand will finally face some competition. With the issuing of 888's Poker license, this marks the 16th license in total to have been granted by Portugal's gambling regulator since new gambling laws came into effect in 2015. In that time, a total of 10 companies have sought gambling licenses, most of them operating within the sports betting field.
Thanks to the issuing of this license, 888 now has the opportunity to join in the shared online poker liquidity project – an initiative agreed to by France, Spain and Portugal (and originally Italy, who have since left the project) that allows Poker networks to launch shared tables for players within each of the countries. Given that 888 is already operational in Spain, it will now be able to go live with shared tables between both Spain and Portugal, a prospect about which the company is enthusiastic. "[We] are very excited about the forthcoming launch of the group's European interstate poker network," says CEO Itai Pazner, "which will pool players across Spain and Portugal."
While this new development is still to take place, the future doesn't just look bright for both 888 and Portuguese Poker fans – it looks like a winning one too!
It's Caesars, but not as we know it
Think Caesars Entertainment and you immediately think gambling right? Glitz, glamour and games, all wrapped up in one thrilling, adrenaline-fuelled package. Now in a surprise move however, Caesars is keeping everything it's known for as it opens a new location in Arizona, with just one notable exception – it's losing the gambling.
Yes, you read that correctly. Caesars is opening in Scottsdale, Arizona, but without the games it's become famous for. But why? For an answer to that, we'll have to turn to a recent statement from CEO Mark Frissora: "Caesars Republic Scottsdale represents the introduction of a new world-class brand and further progress on our strategy to expand our non-gaming business into premier destinations. This project will be our first non-gaming asset in the United States and demonstrates the global strength of the Caesars brand."
With plans underway for a four-star hotel featuring 266 rooms, 34-foot sliding doors, a rooftop bar and pool area, as well as a luxury bridal suite and five entertainment suites, it seems that Caesars is just as serious about its resort offering as its gambling – and that's an attitude we can get on board with. It might be a slight departure from its historical associations, but with plans underway for similar resorts in Dubai and Mexico, it's evident that Caesars is fully invested in being known for more than simply gambling, and we're sure that future patrons will enjoy every second of what's in store for them!