2021 online gambling resolutions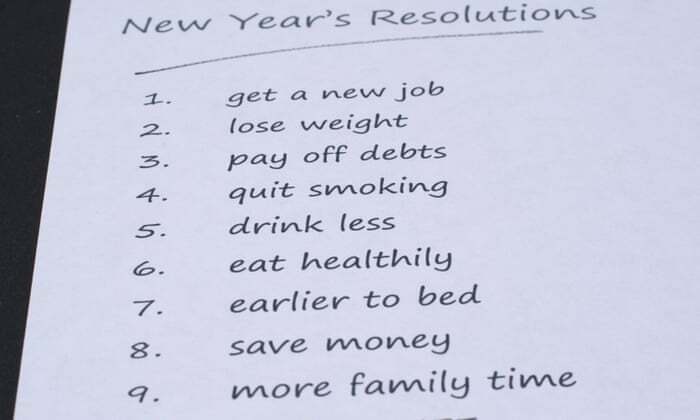 New Year's resolutions – they're everywhere this time of year, aren't they? Made with the best of intentions, and then usually discarded about a week later. No judgment – New Year's resolutions are HARD! And most of the time, pretty dull as well. That's why this year we've got something different in mind – some FUN resolutions for a change, all of which will help give your gaming a boost, and help make 2021 a whole lot more exciting!
1. Try something new. Tired of doing the same old things all the time? Then let's spice up your life a little! This year, rather than fall into the rut of the comfortable and the familiar, kick things up a notch and try something new! And when it comes to online gambling, that means taking a new casino for a spin. We're not telling you to leave your tried and trusted casinos in the dust – keep enjoying them by all means. But there's no better way to add some excitement to your gaming than by signing up with a new online casino. New gaming environment, new vibe, new games – and best of all, new casino bonuses too! Start this year with a bang and see what's out there – 2021, coming in hot!
2. Be more adventurous. It's along the same lines as try something new, but this time with adrenaline too! If you've had enough of staying in the same place and want to move forward with your gaming, now's your chance! Embrace the spirit of adventure and explore your casino's gaming options. If you've always been a slots fan, sit down at the tables. If Blackjack's always been your game, try your hand at Baccarat. Sure you might make some mistakes at first but that's all part of the learning experience (and the fun as well)! Take the leap you've always wanted to and add some new games to your repertoire. It'll keep things exciting, and could open up a whole new way of gaming for you too. The adventure awaits!
3. Treat yourself more. Oh we are here for this! All work and no play makes for a very dull 2021 indeed. Plus this year we're all about self-care, which means all the treats, all the pampering, and all the rewards! How do you treat yourself when playing online? With bonuses of course – soooo many bonuses! For starters there's your sign-up bonus – and if you've taken our advice and tried something new, you'll have a new welcome bonus to look forward to instantly. But there's so much more to casino bonuses than simple sign-up bonuses. There are reload bonuses, refer-a-friend bonuses, loyalty bonuses, birthday bonuses, VIP bonuses, payment mechanism bonuses, seasonal bonuses – the list goes on and on. And if you haven't claimed any of these before, you're missing out – and so is your account balance. So this year, keep an eye out for those bonus notifications and make sure you take advantage of them asap. Because you deserve all the rewards and more!
4. Save money. We all want to save more money right? Whether you have something specific you'd like to save for, or you feel you'd just like to save more money in general, it's definitely a resolution worth making. So how do you save money and enjoy the best of online gambling at the same time? By budgeting of course! No more of this 'just spend whatever comes to hand' business – we're now managing our finances responsibly! And that means setting aside a portion of your monthly spend specifically for gambling – the same way you would allocate money to bills, groceries, petrol and more. By budgeting for your gambling at the beginning of the month, you could find yourself with a lot more money at the end of the month – money you can put towards those big dreams you've been saving for. Hawaii, here we come!
5. Lose weight. This is by far the most popular New Year's resolution there is, and it's one that almost every one of us has made at some point in our lives. Now, we're not saying that gambling online can help you lose weight (wow, wouldn't that be something!) but there are ways that you can incorporate healthier habits while you gamble, and burn a few more calories at the same time. How about doing five squats after every winning slots spin? Five pushups after every hand of Blackjack that goes your way? Five situps after you trigger free spins for yourself? And don't forget that you need to take a break from your gambling every so often too – the perfect time to go for a quick walk around the block, clear your head, and come back to more gaming excitement. It's still playtime, it's just a little more health-focused. Who says fitness isn't fun?!
6. Drink less. Ok, ok, we know we said we were going to make 2021 a whole lot more exciting, and this resolution might seem a little counter-productive. But we don't mean quit drinking altogether (unless of course that's something you feel you should do). No, we mean quit drinking while you're gambling. By all means pour yourself a glass of the good stuff after your session, but while you're gambling you want a clear head and a sharp mind that can make good, informed decisions. And unfortunately alcohol doesn't mix well with that. So if a drink and a flutter is your usual MO, try it our way this year and see if your gambling improves. You can thank us later (with champagne, obviously).
7. Get more out of life. Our final and most important resolution? Have fun! 2020 was all about worry and stress, and while 2021 hasn't had the most auspicious beginning (we're looking at you, Jamiroquai guy in the Capitol!), there's nothing to say it can't carry on with a little more excitement and a whole lot more fun. So let's make that our motto for this year – have fun in 21! Whether that means enjoying your favourite online casino games, binge-watching Netflix, cooking up a storm or just relaxing, let's make this year one to remember for all the right reasons.
Happy Spinning 🙂