21 online gambling tips for 2021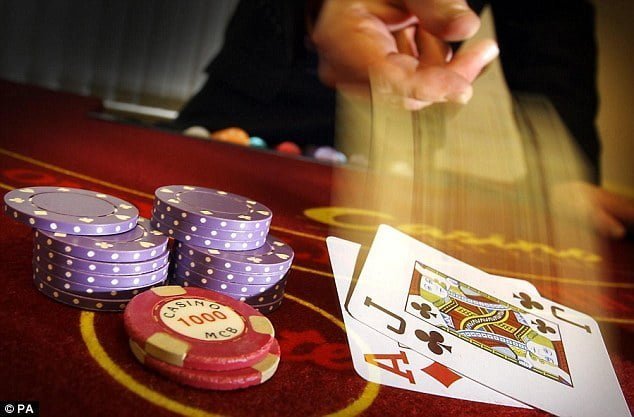 We can't even get into how much of a raging dumpster fire this year has been – and as much as we're all banking on 2021 to be the year that saves us, there's no guarantee of that. However, it's always good to go into the new year with a healthy, positive attitude – so with that in mind, we've put together 21 tips to improving your gambling experience in 2021. Here's to a happier year ahead!
1. Choose your online casino carefully. It's one of the first rules of gambling, whether online or at a land-based venue. Before you place your first bet, make sure you've researched your online casino carefully. Is it licensed, reputable and regulated? Is it fully secure, with stringent privacy and confidentiality protocols? Does it provide convenient deposit and withdrawal options? Does it offer legitimate welcome bonuses? Is it compliant with industry standards, and audited regularly? Does it offer a wide selection of games from well-known operators? Make sure you know all the answers to these questions and more before you sign up, and you'll be onto a winner.
2. Play for free. It can often be an overlooked tool, but it's such a hugely useful one as well. It's free play mode, and it's an incredibly helpful learning mechanism, particularly for first-time players. If you're just starting out and you're nervous about placing real money bets with your hard-earned cash, play for free first and put your anxiety to rest. The beauty of free play mode is that you'll be able to try out a wide selection of casino games with absolutely no risk to your budget – and you'll be able to familiarize yourself with the ins and outs of the online environment as well. Place your bets with virtual credits, learn the ropes, then when you're ready, upgrade to real money play and enjoy all that online casino gambling has to offer. Free play, invaluable experience.
3. Browse for online casino bonuses. Online casino gaming is all about the bonuses, so make sure you pick a good one! How? By doing a little research and finding the best one to suit your needs. Do you want a free spins bonus, a no deposit bonus, or a match bonus? Browse around, do some window shopping, and choose the one you feel gives you the most value. Done!
4. Read the terms and conditions. Just to elaborate on the previous point, all casino bonuses come with terms and conditions, and as boring as it can be reading through them, you'll need to make sure you do. That's because all bonuses have specific requirements, and you'll need to meet these before requesting a withdrawal, or your casino bonus could become void. Make sure you're on top of the Ts and Cs, and your casino experience will be smooth sailing.
5. Try something new. Make 2021 the year you step out of your comfort zone and try something new for a change! If you always spin the slots, try taking a seat at the tables. If you're big into Blackjack, try playing Poker instead. Sure there's a chance you may not like it, but there's also a chance you might love it too, and find a whole new way to enjoy your casino experience. Have some fun in 2021 – that's our motto, and we're sticking to it!
6. Go live. Crazy Time, Monopoly Live, Lightning Roulette – if you haven't tried out these action-packed live games yet, now's your chance! Or even regular live Blackjack, Roulette or Baccarat too. In the spirit of trying something new, take a seat at the live gaming tables for a whole new online experience – one that's completely immersive and completely engaging as well. Real play, real winnings, real time – what's not to love?
7. Look into different providers. We understand player loyalty, especially when it comes to gaming providers. But if you've been looking for more variety in your gaming, trying out new providers might be the solution you're after. If you've always been into Playtech, try out Microgaming. If NetEnt has always your vibe, give Betsoft a chance. See what's out there, and you might be pleasantly surprised!
8. Take advantage of rewards. In case you didn't know, there's a lot more to player rewards than just online casino bonuses. Promotions, giveaways, prizes, tournaments, loyalty rewards – if you play your cards right, you could make out like a bandit! Make 2021 the year you reward yourself, and keep an eye out for all the player incentives your casino has to offer – you deserve all the perks coming to you, and more.
9. Take security seriously. We've said it before but we'll say it again – ensure that your interests as a player are fully protected by your casino's security measures. Make sure they're licensed, that they have anti-virus protocols in place, that they employ stringent encryption technology, and that they have strict privacy and confidentiality policies in place. Better safe than sorry!
10. Choose your banking options wisely. If you've been finding your chosen banking method a hassle, it might be worth switching to a different one in 2021. Gambling online is always so much easier when banking online is convenient too – especially if you're able to use the same method for deposits and withdrawals. Don't put it off for another year – find a banking method that's more suited to your needs, and make the switch.