Big win. Casino's biggest wins of 2022… so far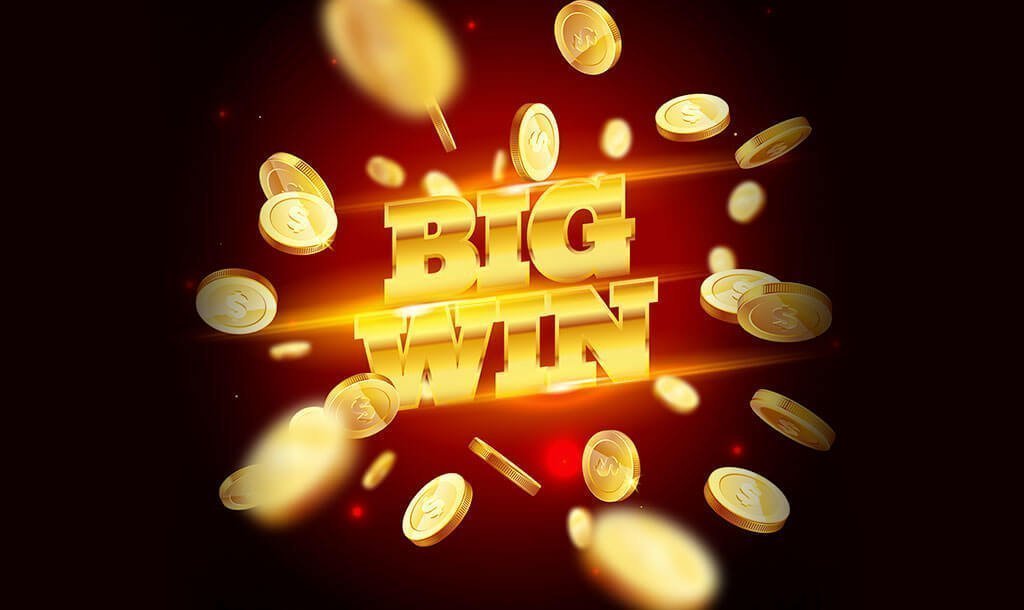 Big win. There's nothing we love more than celebrating a jackpot win. Even though we're only in the first half of 2022, there are plenty of wins to get excited about! Take a look at some of the biggest online casino wins of the year so far. And take inspiration for your own jackpot moments ahead.
1. Twitch streamer lands a record-breaking $22.5 million win
If you're into streaming online casino play via Twitch, you may already be familiar with Trainwreck. A player who not only streams his gaming, but also makes sure to constantly remind his followers about the benefits of responsible gambling. And bankroll management.
Casino wins this way
That's not Trainwreck's only claim to fame though. Because this March he managed to get his name in the record books by winning an unbelievable $22.5 million on the Might of Ra slot! Not only that, his win wasn't even the top jackpot. Which means he managed to break the record for a non-jackpot win with an almighty multi-million payout. Now that's some kind of luck!
Of course, while all slots outcomes are completely random and fair, Trainwreck was able to put himself in the best position possible by betting the max of $1,000. And managing to fill the screen full of wilds. This automatically triggered a win of 22,500x his original bet. Which was substantial to begin with.
Recognizing that not every gambler is able to bet max all of the time. Particularly with such a significant betting amount in play, Trainwreck was careful to warn his followers not to follow his costly example. And to only ever use gambling as an entertainment outlet. Rather than a money-making scheme. Wise words, and a very well-deserved win. Trainwreck by name, but absolutely not by nature!
Gamble responsibly
2. Mega Moolah pays out a mega €7.3 million
It's no surprise to see Microgaming's Mega Moolah make an appearance on this list. As ever since it was first launched in 2006, it's paid out more than €919 million across 18.4 million jackpots in just over 15 years. An incredible resumé. And one that was added to again in February. When yet another lucky player hit the big one with a fantastic €7,296,286.88 win!
With this latest multi-million jackpot having been paid out, Mega Moolah now owns the title of having transformed 70 players into instant millionaires. An impressive achievement indeed!
Commenting on the headline-making win, Microgaming CEO Andrew Clucas noted that it was "fantastic to see the first Mega Moolah win of the year, particularly as it's another sizable seven-figure sum." Elaborating further on the slot's continued success, Clucas remarked that "an amazing 15 years after taking its first bet. The mighty Mega Moolah slot continues to be extremely popular and pay out massive wins such as this mega €7.3 million reward. Long may that continue!"
Spin to win
We can't imagine what it would be like to win a seven-figure lump sum. We've definitely spent more than enough time day-dreaming about the possibility. Now all we need to do is actually start playing Mega Moolah. And that dream might just become a jackpot-winning reality!
3. Jackpot mystery solved with a £1.7 million win on Cluedo!
You may have played the board game Cluedo. But have you ever spun the reels on the Cluedo slot? One lucky player did this year, and rather than a 'whodunit', it was a 'who won it'. With the slot paying out its third-largest win ever. In the amount of £1,768,998!
Of course, it was all thanks to IGT's MegaJackpots Progressive. A jackpot prize that's linked to a number of the operator's slots. This time paid out on Cluedo. With its biggest jackpot having paid out £2,148,947 back in 2013. This latest win puts the slot back in the spotlight again. And shows just how powerful progressive jackpots can be when a max bet is made and the stars align.
The stars will align for you
Will you be the next to crack the winning case? It could be you, in the living room, with the laptop. Now that's a jackpot mystery worth solving!
4. Lucky player goes mental with a €384,154 win!
How would you have liked to start 2022 off with a six-figure win? Well, that's exactly what one lucky player at Casilando Casino did when they struck it rich with a €384,156 win on the Mental slot, from No Limit City. Mental is right, because the win was insane!
How did they go about achieving this crazy awesome payout? With the help of a Bonus Buy. A feature that allows you to buy directly into a bonus feature, without having to wait for it to trigger randomly. All it took was one Bonus Buy of €5,568, and Lady Luck took care of the rest!
So if you're looking for some manic entertainment and ridiculously fantastic payouts, try the Mental slot for yourself and see if you can repeat the same jackpot feat!
Buy in features for the win
Of course it's important that you remember no matter what slot you're playing or what type of jackpot you're after, managing your bankroll is key. Make sure you've decided on a budget before you start your gaming session. And then choose your bet size accordingly. And while it's true that most top jackpots will only pay out on a max bet. It's not necessary for you to bet the maximum in order to either enjoy yourself, or walk away a win either. Rather keep your bankroll top of mind and leave the casino with funds still in hand. As opposed to spending every last cent and have nothing to show for it.
Just as importantly, make sure you play with a clear head. And aren't under the influence of any mind-altering substances. The more you're able to stay in control and make good decisions about your game play and your money, the more likely you are to have a positive experience. Whether you win or lose. And when and if you do win, that's the time to crack open the champagne. We'll cheers to that!