Casino Guide for New Players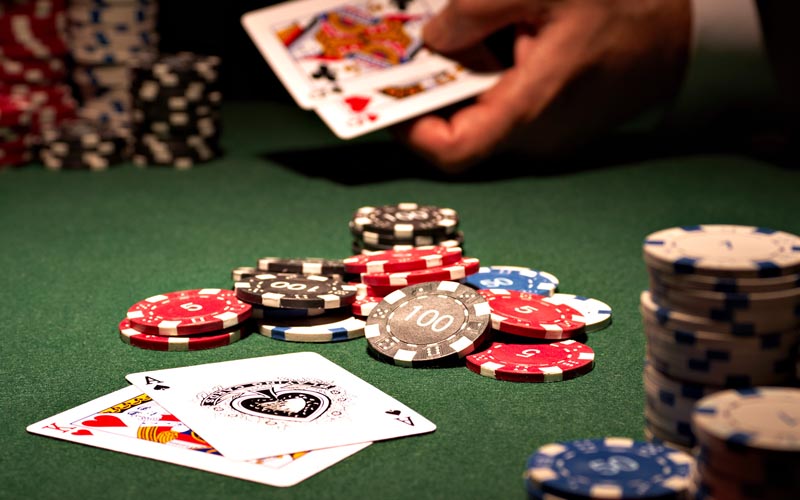 Casino Guide for new players. We know how overwhelming it can feel when you join an online casino for the first time. So many games to play. An overwhelming amount of banking options to choose from. And, an overall large amount of choices to make. Where do you even start?
That's why we've put together this quick and easy casino guide for beginners. This will take you through all the steps from selecting a casino to playing for real money and more. Just take it slow, follow our guide step-by-step, and we'll put you on the path to winning!
Casino Guide will guide you to winnings!
1. Choose a casino
It might sound like a no-brainer (because really, how hard can it be?) but choosing an online casino to play at is by far one of the most important steps to online gambling success. Not only will you need to make sure you choose a casino that's licensed, regulated and reputable. You'll want to make sure it's compliant with industry standards. That it's regularly audited, and that it has your best interests at heart.
That's a lot of boxes to tick off, especially if you're a newbie. The good news is that it's not as difficult as it sounds. First off, just do a little online research to find out if the casino you're thinking of joining is a trustworthy one. Read casino forums and reviews, browse social media, and look at lists of blacklisted casinos to make sure yours doesn't appear anywhere. Next, take a look at the casino's website home page. This is usually where most licensing and registration info will appear. Look out for any licensing or certification logos on the home page. Read through the terms and conditions and privacy policies, and once you're sure the casino is a respectable one, that's when you sign up as a player.
Casino Guide tip #2.
2. Play for free
Once you've registered, that's when you'll be given the chance to either play for free, or play for real money. While it might be tempting to want to jump in right away and start playing for those real money jackpots, if you're a first-timer, you could find yourself a little in over your head. That's why in order to get comfortable playing online and familiarizing yourself with the casino environment, it's a good idea to play for free first. And use virtual credits rather than actual currency.
What playing for free will do is allow you to learn the ropes and learn more about your favourite games at the same time. All without risking your bankroll. You'll gain confidence and you'll start to learn your way around your casino and its gaming selection. Once you feel good about your game play, then you can upgrade to real money play. As long as you're learning and developing your skills first, there's no need to rush.
Our casino guide will help you claim your bonus.
3. Claim your bonus
Now that you've made the choice to play for real money, this is the moment when the real fun starts! And the first thing you absolutely need to do? Claim your welcome bonus of course! All online casinos incentivize players into joining by offering huge welcome bonuses. This is the point where you'll finally be able to claim yours!
From deposit bonuses to free spins bonuses, games bonuses, deposit bonuses, match bonuses and more, there are a wealth of sign-up offers to be claimed. Depending on which casino you join. All you need to do is follow the steps to claiming. Make a qualifying deposit (if necessary), and you'll have free cash in your casino. Ready to get you on your way to winning!
What is important to note, however, is the terms of the offer you're claiming. Such as any wagering requirements that could be applicable. Obviously casinos don't want to give you free money just for you to turn around and withdraw it. Most bonuses do require you to play and wager a certain amount before being able to withdraw your bonus. Just make sure you read the terms and conditions carefully so that you don't end up forfeiting your bonus. You'll have all the free cash you need to kickstart your exhilarating casino journey! Our casino guide will help you make the most of your money.
Now, how to we deposit money?
4. Deposit funds
Of course, before you can actually play for real money, you'll need to deposit some real money into your casino account first. Yes, you'll have your bonus cash. Topping up your bankroll with your own funds is a good place to start your casino journey from as well. Our casino guide is here to help you.
If you're nervous about banking online with your casino, the good news is that not only will you have a wide range of options to choose from, you'll have complete peace of mind as well. That's because all casino banking options are doubly secure. Protected by their own security procedures and those of your online casino too. Ensuring that your funds and your personal information are safe and secure at all times.
When choosing an option to bank with, selecting the one that's most convenient for you will always be your best bet. Whether that means banking via credit card, debit card, ewallet, pre-paid card or more. Another good rule of thumb to keep in mind is to choose a payment mechanism that allows withdrawals as well as deposits. Ensuring that you won't have to sign up with a second option. That your banking experience is completely streamlined from start to finish. Just make your choice, deposit your funds, and you'll be good to go!
Let's play for real money!
5. Play for real
As soon as you've made your first deposit, you'll be ready to hit the casino floor, armed with all your new-found game play knowledge. Now comes the fun part. Playing your favorite games and hopefully enjoying a few wins at the same time.
If you've never played table games before, you might want to start with something a little easier that doesn't require as much strategy, like slots. Alternatively if you're comfortable with games like Roulette, Blackjack or Poker, take a seat at one of the tables and see what Lady Luck has in store for you! You might also want to have a spin or two on one of the progressive jackpots. It's here that life-changing jackpots can pay out and make all your winning dreams come true! Whatever your choice though, make sure you enjoy yourself! That's the only golden rule in gambling.
There's only one golden rule in gambling!
6. Reap the rewards
While casinos are known for offering generous sign-up bonuses to new players. What might not be common knowledge is how they reward their regular players too. Keep coming back to your casino and enjoying their games selection and you could soon find this out first-hand. From reload bonuses to refer-a-friend, deposit, games, birthday, and loyalty bonuses. You'll have access to a wealth of rewarding offers week in and week out, giving you multiple opportunities to increase your bankroll and your gaming excitement.
Additionally, most casinos offer ongoing monthly promotions and prize giveaways too. Giving you even more chances to play and win, as well as valuable gaming experience. So keep an eye on your inbox, read your casino emails and newsletters. Make sure to take advantage of any offers that come your way (while staying within your budget, of course). Online casinos are always fun places to be. Returning as a regular player could boost the fun factor and your bank balance exponentially!
What about our bankroll?
7. Manage your bankroll
Speaking of your bank balance, by far the most important element to consider as a player is your bankroll. Whether you're new to online gambling or you're a seasoned vet. Your account balance is crucial to your success as a player. It's vital you always keep it in mind. And refer to this casino guide, a lot!
What does that mean? It means always calculating the size of your bet. Rather than throwing caution to the wind and making huge bets that'll decimate your bankroll in seconds. It means keeping track of your wins and your losses so that you always know how much you're spending. And how much you can afford to wager in a session. And it means never, ever playing beyond your means.
If you think you might have trouble balancing your bankroll and managing your money, the easiest way to ensure responsible game play is by putting limits on your gambling. Such as the amount of time you set aside to play, and the amount you wager and lose. You may also want to budget for your gambling spend the same way as you would any other household expense. Then stick to the amount you've set for yourself every week or every month. And if there's one fundamental tip we can give you, it's this: NEVER chase your losses!
Stay focused and keep a clear head!
Why? Because you're bound to have a bad day at the casino sooner or later – you're human. It happens to everyone. However the one way to guarantee that your day goes from bad to worse is by continuing to place bets, even when you know you're on a losing streak. When you can feel you're not having a great day out, the best way to manage your money is by stepping away and ending your session. In this way, you'll minimize any potential damage to your bankroll. You'll give yourself the chance to clear your head and come back fresh the next time. So no matter what happens in a gaming session, if you're managing your bankroll wisely, you'll always be a winner. Our casino guide will help you do this.
8. Keep a clear head
While gambling is based purely on luck and random outcomes, as a player you still have control over your gaming when it comes to your decision-making. This is why keeping your cool is of such vital importance. For this reason, it's best to stay clear-headed at all times. This means no playing under the influence of drugs or alcohol. Or even when you're feeling overly tired or emotional. Any situation in which you're not in complete control of your decision-making is one that needs to be avoided. Particularly when it comes to managing your bankroll. So make sure to take charge, take control, and take full advantage of all the winning opportunities that come your way – and then enjoy a celebratory drink afterwards. Three cheers for good choices!
We're almost finished!
9. Play on the go
Now with advances in modern technology, there's no need to wait till you get home in order to enjoy your favourite casino games. Thanks to mobile gaming, you'll be able to log onto your casino via your smartphone or tablet, and play whenever the mood strikes. It's like having a casino in your back pocket. One where you're always welcome, and where you're always the most important player. Add some excitement to your morning commute, to your down time or to any time. Just play via mobile, and you'll be able to take winning opportunities with you, wherever you go. Just remember to look at our casino guide.
10. Have fun!
We touched on it in a previous point, but it's worth repeating. The most important rule in gambling is to have fun! Remember that gaming isn't about chasing wins or looking for multi-million jackpots. At the end of the day, it's about entertainment, pure and simple. So stop worrying about complex strategies and user guides and manual. As long as you know the basic rules of a game, you'll have all the tools you need for a valuable and rewarding casino experience. Just log onto your casino, choose your favourite game, place your bets, and have fun while you're doing it! That's the whole point of gambling in the first place, so make sure you get that right, and you'll always be on track.
So there you have it…
From choosing a casino to claiming your bonus, playing for free and real money, and navigating banking and bankrolls, you now have all the info you need to hit the ground running as a new online casino player. Just take what you've learned, put it to good use, and enjoy yourself. Good luck!