Casino Industry News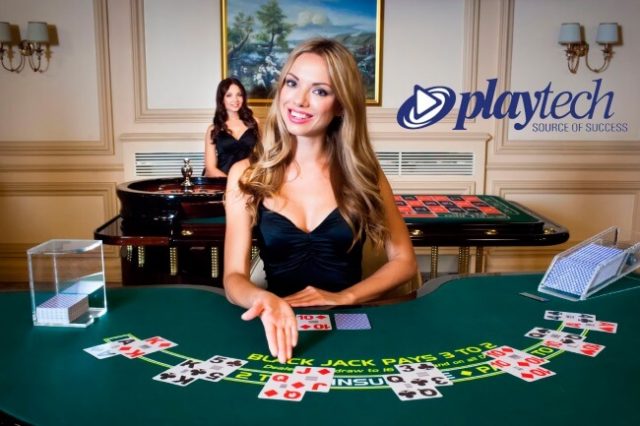 What's been happening in the world of casinos and online gambling lately? If you want to find out, you've come to the right place. We've found some headlines and snippets that might interest you – take a look and stay in the know!
Playtech goes live
We don't mean with its website – obviously as one of the world's most established gaming operators, Playtech has been live, and in business for years. No, what we mean is that PlayTech is finally taking the leap from online gambling to live gambling, and is looking to open up its first live casino environment ever in the USA!
With PlayTech aiming to expand its offering in the United States, it's exciting times ahead for players – and it's full steam ahead for PlayTech too, following their signing of a multi-year lease for a location in Michigan. With plans to link to Playtech's studio in Latvia, the live casino will have areas for certain operator clients, and for networked tables as well.
As Playtech Chief Operating Officer, Shimon Akad explains: "The new studio in Michigan is the first step in our US live expansion as we look to deliver live studios in all regulated states. Our Michigan studio is being designed to be one of the more sophisticated studios tailored to the US market featuring innovation and entertainment at its best. The scale of our technology and breadth of our product will allow Playtech to take the live iGaming experience in the US to the next level."
For years PlayTech has been known for its commitment to moving live entertainment forward, and exploring iGaming innovation, and this newest advancement solidifies its reputation as one of the world's best. Will you be one of the first players to sit down at a live PlayTech table? Best you start lining up as soon as possible – we have a feeling this casino is going to be an immensely popular one!
The lights go back on in Sin City
A few months ago, Las Vegas was a ghost town, with its famous Strip stripped of players and tourists due to pandemic prohibitions. But now that lockdown restrictions have begun to ease, Sin City is starting to reclaim both its reputation and its popularity, with hotel occupancy rates now at an astounding 95%!
Even more encouraging are its mid-week occupancy rates, currently standing at between 50 and 60% – a stark contrast to the 30% levels recorded during the height of the pandemic. Of course, the upswing in these statistics is partly due to the fact that more and more hotels are beginning to open their doors and accept mid-week reservations again. However another, even more encouraging reason points towards a coronavirus recovery, with up to 4 million adults in the US being vaccinated against COVID-19 daily.
Whatever the reason, it's undeniable that Las Vegas is becoming a destination of choice once again, with larger crowds beginning to emerge and fill the streets. Whether it's wise or not to throng together before the virus is fully eradicated is yet to be seen, but one thing is certain – people are searching for ways to entertain themselves, and Las Vegas has options in spades.
Videoslots hits the jackpot with Pool Play
Who doesn't love slots – full of sound, action, colour, vibrancy, and of course, jackpots! It seems almost impossible that the slots experience could be improved upon when it's so completely engaging and immersive already – but that's exactly what the minds at Videoslots have done with their all-new Pool Play feature!
What's the concept behind Pool Play? An innovation in the slots world – team play! That's right, now with Pool Play you can pool your collective resources and go in search of bigger jackpots and bigger winning opportunities. All you need to do is buy into the slots pool for a certain amount and create a shared balance, with all winnings ultimately shared between all the players in the pool.
If it sounds vaguely familiar, that's because it's similar to the logic behind progressive jackpot networks, although Pool Play brings a fun, social aspect to the game as well. Not only can players look for bonuses together, they can communicate with each other, and strategise as a team as well. What's more, players can opt to leave the pool at any time and cash out their winnings early, if they'd prefer not to stay and play.
With Pool Play soon to be launched on the Mega Moolah and Mega Fortune titles, players have mega fun to look forward to – and hopefully mega jackpots too. Ready to dive in? Then come join the party with Pool Play – it's set to be a celebration like no other!
Microgaming goes big with April releases
Speaking of slots, Microgaming is going all out with its releases this month, which means plenty of excitement for players, and plenty of winning chances too!
What can you expect from one of the world's biggest and best this April? Exhilarating pirate adventures, a trip back in time to King Arthur's court, spine-tingling gothic horror, and historic expeditions through Ancient Egypt. Not to mention all manner of extra features too, from free spins and respins to expanding reels, fiery wheels, and bonuses galore!
Are you excited yet? We know we are! Just take a look at what's in store for you over the coming weeks:
Gold Collector: Featuring the thrilling HyperHold mode that'll lock gold coins in place on the reels as your respins go round and round.
Queen of Alexandria WowPot: It's the WowPot progressive slot you know and love, now set in Ancient Egypt, in the time of Queen Cleopatra.
Book of King Arthur: Relive the Arthurian legends of old and spin the Round Table in order to find your own hidden treasures.
8 Golden Skulls of Holly Roger Megaways: Set sail for swashbuckling adventure with this pirate-themed slot, complete with cascading reels and up to 117,649 winways!
Of course there's far more where that came from, but we don't want to spoil any surprises for you. Rather go on a voyage of discovery yourself and find out what Microgaming has planned. We can tell you now, whatever you uncover will be more than worth the effort, both in game play quality and jackpot rewards too.
Good luck!