Casino industry news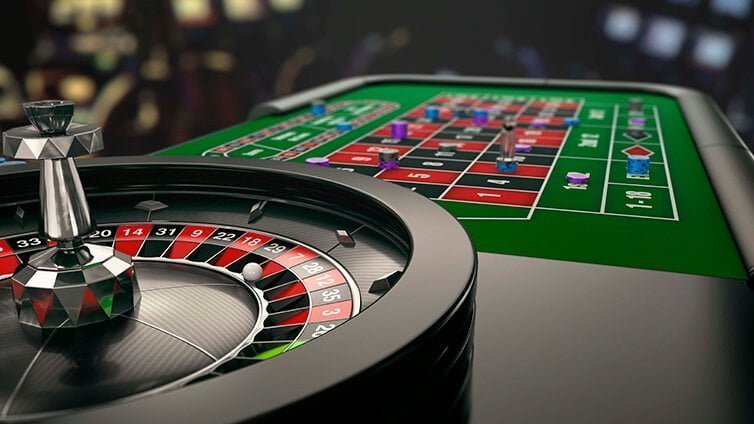 Want to find out what's making news in the world of casinos and online gambling? Let's take a look at the hottest stories to hit the headlines.
Microgaming make it a triple play of wins
Let's start with some good news shall we, and wins all round this month at Microgaming!
First off, there's the massive win that Microgaming's famed Mega Moolah recently paid out – an amazing €6,597,136.10 to be exact! The multi-million jackpot was paid out on 4 June to a player at Optibet.com, and it now puts the slot's total payout amount to over €1.4 billion. What's more, this win follows hot on the heels of another big Mega Moolah win – a fantastic €19.4 million won earlier in the year, in April.
With Mega Moolah continuing to prove itself as one of the most rewarding progressive jackpot choices in online gaming, it's a win for both player and operator alike. Microgaming CEO, John Coleman, agrees: "I'm delighted to see another big jackpot win so soon after Mega Moolah dropped for €19.4 million in April. My congratulations go to Optibet and their player on this brilliant win. This is something of a milestone for Microgaming, being the 100th Euro millionaire made on our progressive jackpot network."
Microgaming's second win in recent months? Its brand-new partnership with the DoubleUp Group. Thanks to this collaboration, Microgaming's portfolio will now be available at DoubleUp's new Doggo Casino, integrated within Microgaming's platform and giving the new casino and its players access to hundreds of world-class games and top quality entertainment. While the DoubleUp Group is a fairly new addition to the casino industry, having opened its doors just one year previously, this new partnership looks set to put it, and its affiliated casinos, on the map – and adds to Microgaming's reputation of staying at the forefront of innovation and cutting-edge trends.
Making it a hat-trick of wins for Microgaming it its new hire in its director of markets role, Julie Allison. Bringing 10 years of experience with her, Allison is set to drive new strategic directions within the company, while seeking out fresh opportunities for growth in the industry. Between new jackpot wins, new partnerships and new talent, it's an exciting time for Microgaming, and we can't wait to see what the rest of the year brings!
Four arrested in attempted casino scam
Let's face it – we all love watching movies about heists. Particularly casino heists, where the con artists have to find complex, innovative ways of evading high-tech security methods in order to make off with the cash scot-free. (Ocean's Eleven, we're looking at you here.)
However the reality is often something quite different – as four prospective casino scammers found out recently, when their efforts to make off with over HK$2 million (US$258,000) were thwarted.
Unlike Ocean's Eleven that took place in Las Vegas, this wannabe-heist went down in Macau instead, with a dealer and three accomplices all in on the act together. In this case, rather than setting up a series of elaborate schemes, the group went for something far more simple. The dealer would start dealing games as usual – however, with no other gamblers or staff present at the table. Once these games were underway, her accomplices would arrive at the table and bet on the outcomes that had already been dealt, with the dealer then paying out the winnings accordingly.
While this might sound like a perfect scheme – placing a wager after the fact – it wasn't long before casino supervisors noticed the suspicious behaviour, and took action. Just two weeks after the four women began their scam, they were arrested and found to be in possession of a significant amount of money, as well as thousands in HK$ gaming chips, and four smartphones as well. All four will face charges of organised crime, while the casino employee who ran the scam from the inside will face up to eight years for embezzlement, if convicted. All of which teaches us two things – crime doesn't pay, and the house always wins.
Watch the jackpots climb with all-new Krazy Klimber
Godzilla, King Kong, Megalodon – we're all transfixed by tales of huge monsters and the havoc and destruction they wreak. So it should come as no surprise that the casino industry would recognise this trend, and capitalise on its popularity.
That's exactly what Yggdrasil Gaming has done with its all-new slot, Krazy Klimber, the game that takes King Kong, places him atop a huge skyscraper, and invites players to battle against him in search of huge wins. It's adrenaline-pumping stuff, and it's sure to be as much of a hit as the movies in the giant monster genre currently are.
If you're a fan, then you'll love the premise of the 5×3, 20-payline slot, one developed by Reflex Gaming as part of the YG Masters program launched by Yggdrasil, and following on from its hugely popular Desperate Dawgs release earlier this year.
With two big bonus features to look forward to, you're sure to enjoy more thrills than ever with Krazy Klimber. First, there's the bonus game that triggers when the bonus symbol lands on the designated reels, and starts King Kong on his famous journey up the skyscraper. Every different level offers a different chance to win, including multipliers and free spins too, to help boost your winning chances. What's more, you'll also have the opportunity to play for a max win of 1,000x your original bet, making your winnings go from regular to monster!
Even better, activate the free spins feature during Kong's climb to the top, and you'll be rewarded with up to three super sliding wilds for even more winning excitement! It's thrill-a-minute stuff, and it all starts with a bet on Krazy Klimber.
If you're pumped about it, the minds at Reflex and Yggdrasil are just as enthusiastic about their latest release, as Reflex Gaming Chief Product Officer, Mat Ingram, reveals: "From the toe-tapping rhythms of the jazz soundtrack to the buzz of circling bi-planes and search lights sweeping across the Manhattan nightscape; we're looking forward to seeing players scale new heights of entertainment and excitement with our ape in search of big wins."
We don't know about you but we're in it for big wins and even bigger entertainment – and we can't wait to see what Reflex and Yggdrasil come up with next!