Casino industry news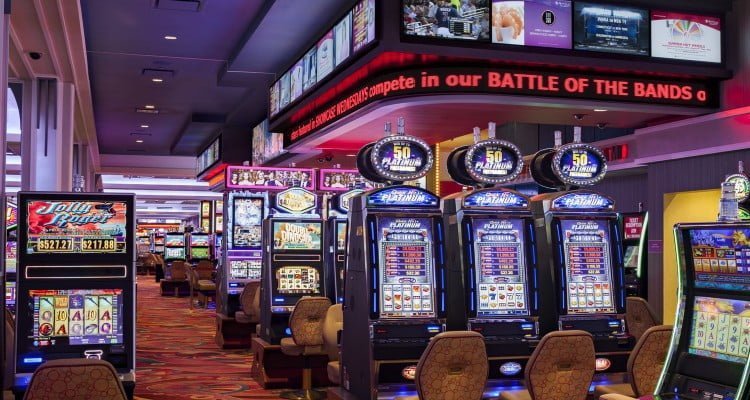 While the Olympics have had most of us glued to our screens for the past two weeks, the casino industry has been as busy as ever in the background, creating new games, opening new doors, and making new winners. What's made the news lately when it comes to gambling? Let's take a look.
Social media moves to social gambling
It's no secret that lockdown has seen a surge in home-based entertainment, from streaming services to cookery and all types of classes, to online gambling too. With more and more people forced to stay at home, wagering on games has seen an increase – and not just at formal online casinos, but informal wagering between family and friends as well.
Small wonder then that innovators have picked up on this trend – which is where Wagr comes in. A low-limit sports gambling app, Wagr takes the peer-to-peer model and runs with it, allowing family and friends to enjoy friendly wagering on sports bets. There's no betting against the house here – only betting against each other, and it's fun and games all the way.
With a social media-type feel to it, it's no surprise that social media mogul, Reddit co-founder Alexis Ohanian is joining the Wagr party. As one of the app's investors, Ohanian is optimistic about its vision: "It's about productizing what already goes down in everyone's group chat: wagers between friends about sporting outcomes. Right now, the way these get resolved is through a Cash App payment or a Venmo payment on Monday, but surely we can do better."
Founder and CEO of Wagr, Mario Malave, agrees: "Our app strips down the betting experience to the bare essentials — we're launching with point-spread bets only. From a user's perspective, all you have to do is pick a team, decide who you want to bet against, and select how much you want to wager."
It's simple, it's easy, and it's low-risk too – plus it has the added social benefits of seeing you go up against friends and family for some light-hearted competition. Keep an eye out for the app, and you could soon be going head to head with your loved ones, and winning too!
Macau keeps its casino doors open
Despite having been coronavirus-free for 500 days, Macau recently confirmed the reappearance of the virus in the region, with four new cases having been detected. Acting swiftly, mass testing throughout Macau has since been initiated, with 41 sites set up to streamline the testing process.
While some entertainment venues still remain closed in Macau due to the pandemic, its casinos will nevertheless stay open, regardless of this latest development. Macau Chief Executive, Ho Iat Seng explains: "This is a scenario different from the last closure, when two casino employees were confirmed with infection, hence the government decided to suspend at that time the casinos for 15 days. If we find any cases in a casino, we will close that casino immediately."
With 80% of the region's tax revenue, and 25% of its employment dependent on the gambling industry, Macau's economy relies on casinos being open and able to trade. As such, with the new coronavirus cases having been detected outside the casino environment, the government has no immediate plans to suspend gaming operations.
Entry restrictions are still in place for inbound travellers, however, which could mean a temporary halt on your plans, if you were planning on visiting the area in the near future. Rest assured though that gambling will continue – and here's to being able to join in the excitement safely, as soon as possible!
BoyleSports Casino gets its game on
If you're a fan of BoyleSports, then you've got another thing coming – in the form of brand-new casino games! That's right, in an effort to expand its gaming offering, BoyleSports will now be offering casino games straight from the 1X2 Network's brands 1X2gaming and Iron Dog Studio. All of which means BoyleSports players will now be able to enjoy the best of gaming along with the best of sports.
What kind of games? Only the latest table games and slots, from a branded Megaways title to games like Western Wilds and Battle Maidens Cleopatra too. All of which means players will be able to enjoy more variety, more entertainment, and more thrilling winning opportunities.
Of course it's not just BoyleSports that's benefiting from the new collaboration – it's a significant move forward for 1X2 Network as well, as marketing director Rory Kimber elaborates: "[BoyleSports players are] very well suited to our portfolio of content and Branded Megaways is sure to be a monumental success considering the strength of the BoyleSports brand."
We love gambling collaborations, because the outcome always means more fun and more winning chances for everyone. So if anyone's looking for us, we'll be at BoyleSports Casino trying out their new games. Can you say winning?
Australian gaming stands up for players
Unlicensed gaming operators pose a threat to the industry and to players alike, and Australia is having none of it. That's why the Australian Communications and Media Authority (ACMA) is doing its utmost to fight against unlicensed operators for the good of players throughout the country.
More specifically, ACMA has reached out to local internet service providers, asking them to block access to seven affiliate sites – those misrepresenting themselves as gambling reviewers, while offering unsolicited links to unlicensed vendors.
This represents a major step in the battle against illegal casino and gambling services – one that will ultimately protect players' interests and ensure that they play only with licensed, reputable providers. As ACMA's Fiona Cameron says, "These marketing sites can push you to illegal gambling services that do not have the protections that go with licensed and regulated services. We often get complaints from consumers that winnings are not honoured and that incentives and pressure tactics target problem gamblers."
The more that gaming watchdogs can do to prioritize player safety, the more secure the industry becomes as a whole. Thank you ACMA for stepping up – that's always a win in our books!