Casino Industry News!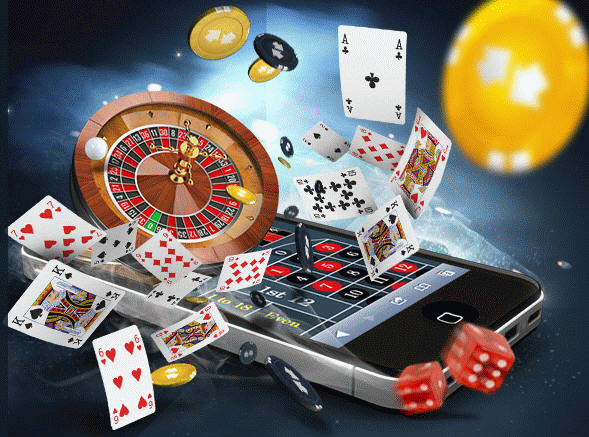 Stay in the know with what's making headlines in the casino industry, and read our round-up of gambling's latest and greatest news stories.
Online gambling racks up a €7.8 million jackpot!
That's right – another massive online jackpot has been scooped, this time in the life-changing amount of €7.8 million! Where, when and how? We've got all the details!
If you weren't logged onto the LeoVegas mobile platform on 9 November you're going to kick yourself – because that's exactly where and when you needed to be playing to take home almost €8 million! Instead, it was a Swedish player who lay claim to the enormous payout, and after spending the equivalent of just 50c on a single spin of the reels. We know, we couldn't believe it either. But it's true – one spin of 50c and the top jackpot was his – all thanks to his choice of the Joker Millions online slot, powered by Yggdrasil.
While this might not be the biggest online jackpot ever won, it's certainly the biggest ever on this particular slot, and the biggest for Yggdrasil too. CEO Frederik Elmqvist is optimistic about the win, and about the popularity of the company's first progressive game: "We are thrilled to see a player win such a life-changing sum of money, especially this close to Christmas and while playing one of our slots games on mobile. Joker Millions is our first progressive slot and it is beloved by both operators and players. With more operators continuing to join the Yggdrasil network, the jackpot will be building up again quickly."
LeoVegas isn't new to making multi-millionaires however, which is good to know, as we'll be logging on ourselves in search of the next giant jackpot – and if you want to have yourself a merry little Christmas, you will be too!
Microgaming does it again
Recently we brought you news of a newly formed partnership between Microgaming and Swedish gaming operator Betsson AB. Now the casino software giant is at it again, collaborating with another name in online gaming – this time, Switch Studios.
Based in Ipswich, England, Switch Studios specialises in online and social gaming, and is set to provide Microgaming with innovative content that puts a new twist on old gambling favourites.
CEO of Microgaming, John Coleman, is positive about the new affiliation: "The team has already demonstrated a facility for producing stylish and sophisticated casino games that are highly original and entertaining and I am looking forward to developing this side of our range even further in the coming months."
Tom David of Switch Studios is equally in favour of the association going forward: "We believe our backgrounds in the mobile, social and eGaming sectors put us in an excellent position to bring innovation and style to the online table gaming sector."
With both sides committed to taking online gambling to the next level, we're sure whatever they have planned together will take the gaming world by storm – and as soon as it does, we'll report back and let you know just how much excitement you'll have to look forward to!
Hit the jackpot with… Nutella?
We all know that playing the slots is hugely exhilarating, but did you know that it can now be delicious as well? It's all thanks to Nutella, whose parent company Ferrero have splashed out on a one-of-a-kind slot to be installed in Osaka, Japan.
Dubbed the 'Nutella Morning Slot', this edible innovation is set to make breakfast a whole lot more tantalising, and all with the push of a button.
How does it work? By playing into the element of surprise, which is exactly what keeps slots players (and us) coming back for more. Over a two-day promotional period in November, Nutella will be setting up its slot machine in Osaka and giving 'players' the chance to spin for one of 20 random meal variations, each one served on toast with a generous serving of everyone's favourite chocolate and hazelnut spread.
So what can you look forward to after hitting the button? Any one of a number of scrumptious pairings, such as Nutella with nuts, blueberries, bananas, and cherries, to name a few. If you're already a fan of Nutella, it'll make you love it even more – and if you're new to it, it might just make you reach for a jar the next time you go shopping. Which we're sure is the whole point of the exercise.
Sadly the yummy new slot isn't available online, for obvious reasons, but if you're at the Grand Front Osaka mall from 23 to 25 November between 10am and 8pm, we suggest you give it a go. You won't win any money but you will win chocolate, and sometimes that's just as good!
Get ready for no-account fun at No Account Casino
We thought by now we'd seen everything when it comes to online casino innovation, but here's one that's as new for us as it is for you – no need to open a casino account in order to play for real!
It sounds too good to be true but it's the key premise behind the new No Account Casino, and it's right there in the name as well. Instead of signing up and registering a real money account as you would at other online casinos, at No Account Casino all you need to do is make a deposit and get playing. Close your browser or end your gaming session, and your balance will be stored automatically, ready to be used the next time you come back to play.
A form of instant play, No Account Casino relies on the payment provider Trustly to manage players' deposits and secure their funds, while ensuring complete online safety at the same time. There are no hidden fees, and your withdrawals will be credited to your account immediately, in the currency of your choice, giving you instant gaming and instant access to your winnings. Add to this extra incentives like rewards, promotions, benefits and cash back, and you'll see just how much it pays to play without an account.
So if you're looking for the already quick and easy registration process to become even quicker and easier, give No Account Casino a try. More innovation, more options, more ways to play for everyone!