Casino777 Partners with Casino Game Developer Greentube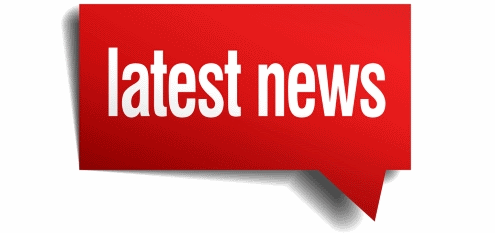 The online casino industry is a fast-paced world. Don't worry, we have the latest news for you! And something's always happening to create excitement, or more winning opportunities for players. Let's take a look at what's gone down since we last checked in…
Greentube goes Dutch
We're not talking about splitting the bill here – we're literally talking about Dutch players. And if that means you, then you're in for a thrilling time of it. As Casino777 has just launched the software provider Greentube onto its new Dutch platform, Casino777.nl. So if you're a Casino777 in the Netherlands. You can now look forward to enjoying the best of Greentube's games and innovation. With titles like Book of Ra, Grand Slam Casino and many more! Stick with us for the latest news!
Both Greentube and Casino777 are excited about the possibilities that the partnership presents, as Casino777.nl Head of Gaming, Jean-Christophe Choffray explains: "We look forward to building our relationship with this excellent provider. And maintaining our reputation as the Netherlands' favourite online casino."
Get up to date with the latest online casino news  
Key Account and Sales Manager at Greentube, Andy Duschek, is equally as positive. Stating that the collaboration with Casino777 represents a unique opportunity for them to reach Dutch players. Latest news right here!
So far so good. The reception from the Dutch market has been a positive one, and it's no surprise considering the diverse portfolio that Greentube brings to the table. With slots, video poker, table games, video bingo and many more. All of which means that if you're a keen online casino player in the Netherlands. You've now got more ways to play. More ways to win, and more ways to enjoy the best in online casino entertainment! Read on for the latest news.
Dig for gold with Play'n GO and Shamrock Miner
Leprechauns are always a popular choice for online slots themes. Particularly given their association with pots of gold and rainbows. And now gaming provider Play'n GO is featuring them once again in its latest slot, Shamrock Miner.
The fifth in Play'n GO's fun-filled Irish Leprechaun series. Shamrock Miner invites players to visit the famous Leprechaun mines and hunt for gold. However things aren't that easy. Leprechauns are widely known for being tricksters. Which is why when you're on the lookout for gold. You might get fooled into collecting a symbol to replace the Leprechaun's gold instead. So while you're spinning the reels, you'll need to keep your wits about you at the same time! Talk about the latest news.
The mines are full of gold and Shamrock Miner is full of excitement.
Particularly when it comes to bonus features like free spins, cash symbols, wilds, scatters, and extra paylines in the free spins round too. All of which means you'll be able to look forward to non-stop thrills and hopefully some rewarding payouts too!
Head of Game Retention at Play'n GO, George Olekszy. Explains the thinking behind the release: "There is something really charming about our leprechaun titles. We love tying the features with lore. Everyone knows what awaits at the end of the rainbow. So it was fun to go underground for this one. This is a really fun game with entertainment in every spin." Grab the latest news.
Want to find out just how entertaining Shamrock Miner can really be? Get your hard hat ready and prepare to dig for buried treasure today!