The Catfather Slot is the Cat's Meow.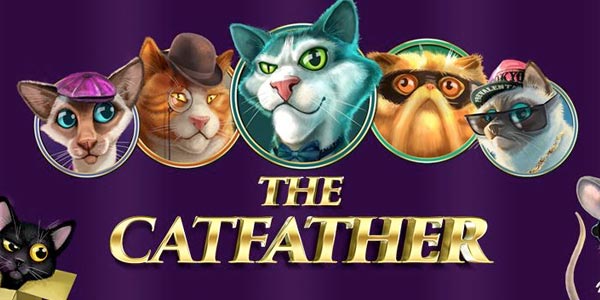 Another cat-themed slot? You've got to me kitten me right meow. Ok ok, this one is titled: "The Catfather"…. Get it? Like "The GodFather" but with cats. See, casinos have a sense of humour as well.
Always a pro tip when you start to play a new slot, set your betting range with the "+/-" icons to ensure you're playing within your limits. Double-check that "Autoplay" is either on or off (depending on your preference). Turning Autoplay on will continue to spin the reels uninterrupted until your chosen number of spins are completed.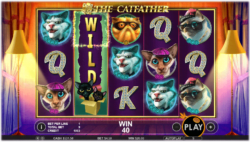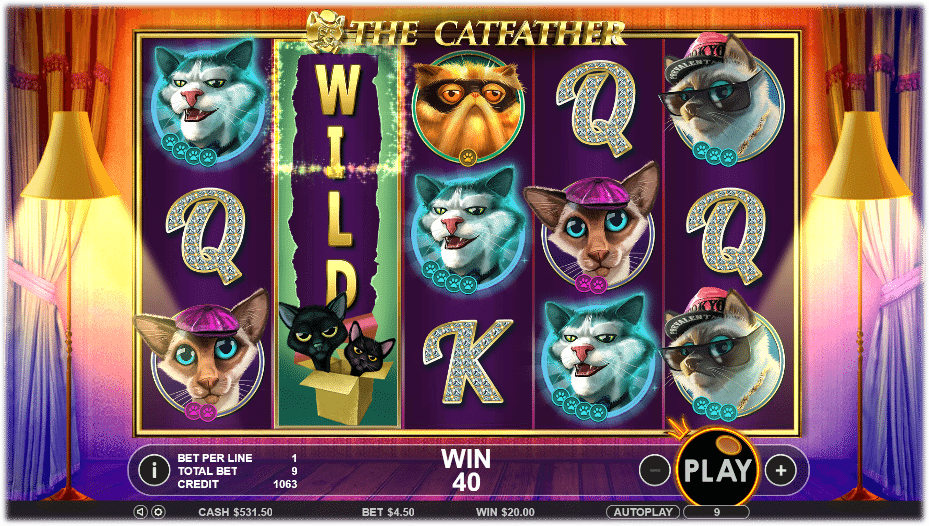 The Wild symbols here are two black cats that form their own unique winning combinations. The Catfather also offers Random Stacked Wilds which happen before any spin is finished which can happen on 2, 3 and 4 reel combinations. When this happens, your particular reels will be covered with Wilds!
And, if you can guess what the Scatter symbol is….. a "nerd mouse". Overwhelmed at the thought of how cute this is and unless you're the spawn of Satan, you will appreciate this. Anyways, the nerd mouse works when you land 3 or more scatters on any of the reels, they trigger free spins. The number of free spins depends entirely on the number of scatters. You will either be able to win 10, 15 or 25 spins which are al subject to a 4x multiplier.
Happy Spinning!