Common online gambling mistakes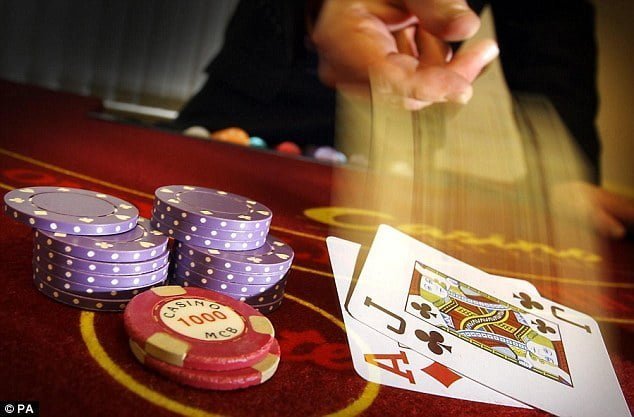 Do you ever feel like you've been gambling online for a while, but there's something about it you're just not getting? Or maybe you've got a lot of experience, but you're not seeing the returns you've been hoping for? It could be that you're making a mistake somewhere along the line, often without even knowing it. So if you feel like you've hit a wall lately where your gambling is concerned, take a look at our list of the most common gambling mistakes, and see if there are any you're making.
You're not doing your research. Sure, it doesn't sound super exciting, which is why you could have skipped it altogether. But believe it or not, putting even a few minutes of research into your online gambling could have a positive long-term effect. That's why before you claim the first bonus you see, or join the first casino you come across, do a little background checking first and make sure the decision you're about to settle on is the right one. Read user reviews, read online forums, browse a series of casinos, look for a selection of bonuses, and then make an informed decision based on your findings. You can thank us later.
You haven't chosen the right casino. This goes back to the research we mentioned, and it's why it's such a crucial first step. When choosing a casino, rather than simply signing up immediately to claim whatever bonus is on offer, you'll first need to make sure that it's a reputable venue. And by that we mean one that's legal, licensed, regulated, and routinely audited by an accredited third party provider. If one of these boxes isn't ticked, you could be putting your money in the hands of a disreputable operator, and could soon be suffering the consequences.
How do you avoid this from happening? Do a quick Google search, read reviews, and make sure it's not blacklisted or involved in any dodgy dealings. Then once you're confident it's all above board and fabulous, go ahead and sign up. And if for any reason you're concerned that you might be with the wrong casino right now, leave and don't place another bet with them. Your money will do far more for you in the right casino establishment.
You haven't learned how to play the game. Hey, we don't blame you. Playing online is hugely exciting, so we know how tempting it is to want to dive right in without reading the rules first. You can pick it up along the way, surely? While this can be true for simple games like slots, if you're playing table games like Roulette, Blackjack or Baccarat that are slightly more involved, not knowing the rules of the game could be leading you to make costly mistakes.
That's why before you rush into real money play and blow through your bankroll in minutes, it might be worth trying your luck at the free casino first. Not only will you learn how to play a variety of games at your own pace, in your own time, you'll learn how to become comfortable in a casino environment as well, and won't feel pressurised into making quick or irrational decisions. Take your time, learn the ropes, then upgrade to real money play and show everyone who's boss!
You're not making the most out of your money. You see free bets, bonuses and promotions on offer at your casino, but you're not taking advantage of them. And while we're not advocating that you sign up for each and every offer that comes your way, regardless of the size of your bankroll, we are encouraging you to seek out opportunities that could turn out to be hugely rewarding. So if you're staying away from all promotions and giveaways right now, it might be time to rethink your stance on them, and see if it's possible to maximize their potential in any way. Who knows – one savvy promotion entry could lead to that big payday you've been dreaming about!
You're not reading the terms and conditions. This applies mostly to welcome bonuses, but it's relevant to other casino promotions too. Before you rush in and claim the huge welcome bonus your casino is offering, it's always helpful to read the terms and conditions first and see what you're letting yourself in for. This is especially relevant when claiming 'free' or 'no deposit' bonuses, as usually these types of incentives have strict wagering requirements attached, particularly when it comes to withdrawal requests. Whenever you're claiming a welcome bonus, you'll always need to be aware of the wagering requirements and any other terms and conditions you'll need to fulfil before requesting a withdrawal, or you could find yourself having to forfeit your bonus money as a result. It's like we said – a little research goes a long way. So take five minutes to read the terms and conditions, and you'll have hours of excitement to look forward to!
You're not paying attention to your losses
We're not telling you to focus on losing, but we are advising you to bear it in mind. And by that we mean paying attention to how much you're betting, and how much (if anything) you're losing. It all comes back to bankroll management at the end of the day, and this is one of the keys to successful online gambling – not necessarily winning every time you play, but always making sure that no matter what happens on the casino floor, you leave it with your account in the black.
If you can afford to play big, then by all means go for it. But no matter how big or small your bets, you'll always need to keep track of them, you'll always need to keep an eye on any losses you might incur, and you'll always need to make sure you're playing with money you can afford to spend. Because it's when you lose your cool and start playing beyond your means that disaster will strike. So take our word for it. Pay attention to your losses, make sure your bankroll is thriving no matter what the outcome, and you'll always be a winner!
Happy Spinning 🙂