Ecuador Gold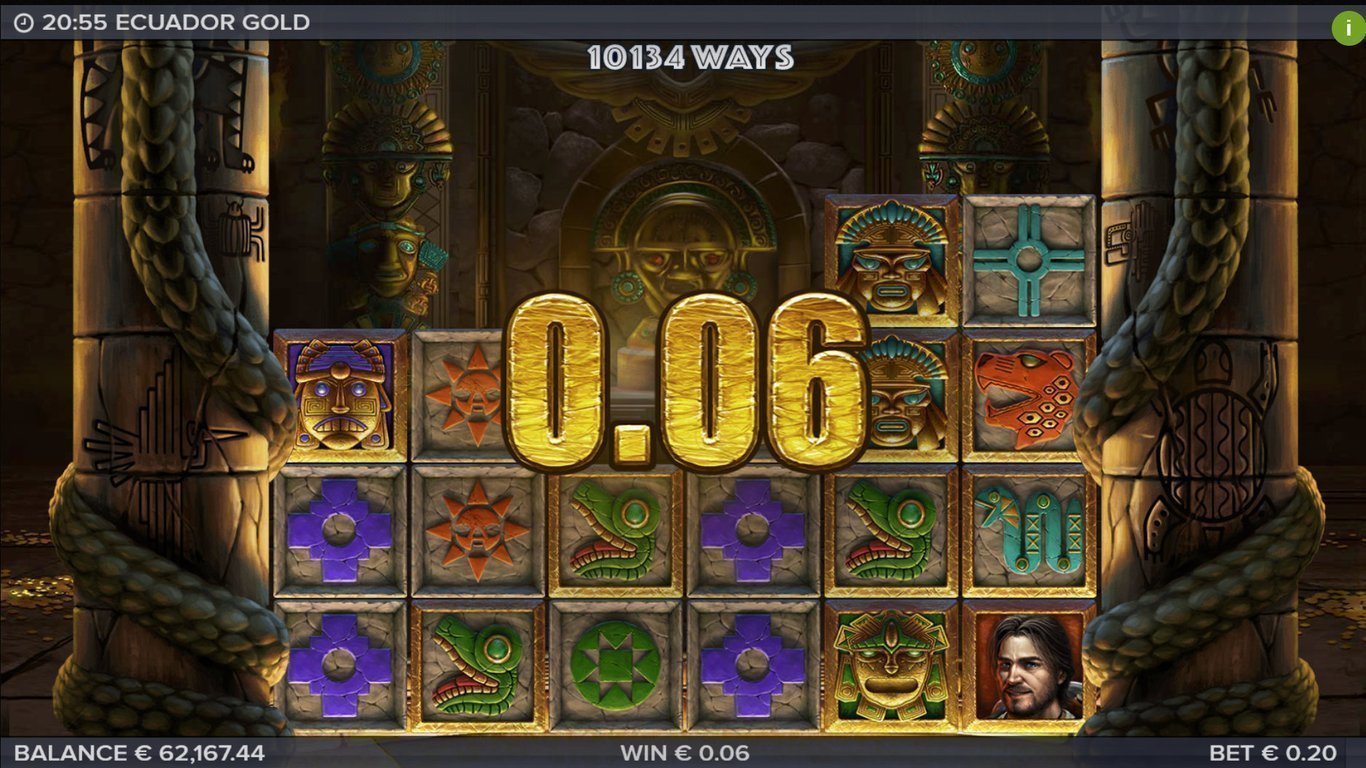 This new Elk Studios game will brighten up your Monday! Ecuador Gold is set in the South American rainforest with 6 reels and 4096 paylines. The neat thing about this game is that it also has 3 Betting Strategies:
Optimizer changes your bet automatically and adapts to a certain percentage of your balance. Leveller will raise your bet after 5 losses in a row. Lastly, Booster raises your bet by 1 after a loss and resets it after a win. I find it nice that they allow you to have these automatic options to get the most out of your gameplay, depending on budget and personal preference.
Keep on the lookout for Ghosting Wilds as they will land on reels 3 and 6. They move a certain number of steps (randomly) and they leave wild symbols in the dust.
Perhaps my favorite feature in this game is the Avalanche. Every symbol that is part of a winning combination explode and drop down leaving space for newer symbols to take its place. This continues until there are no more winning combinations.
The Stairs to the Temple is the Scatter symbol and when you land on 3 of them in a row, you activate the Free Drops Feature. You have the chance to win up to 25 Free Spins (depending on how many you land on) The Safety Level will move one row for every new Free Drop.
Are you ready to set foot in the Rainforest?
Happy Spinning 🙂