Expensive Vodka – some of the world's finest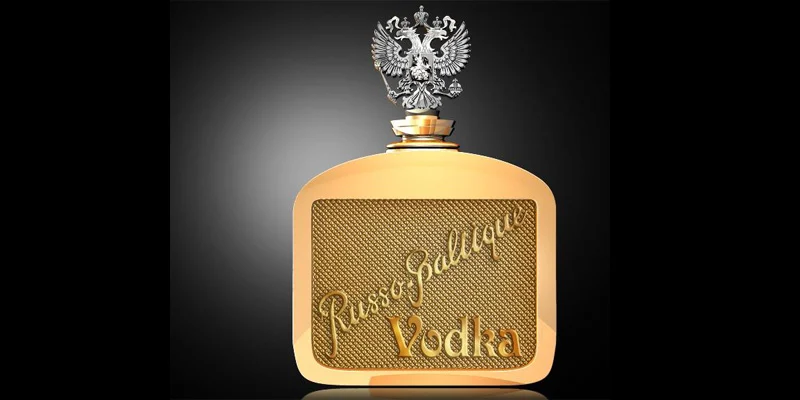 Expensive vodka! I have touched on this previously in our look at the world's most expensive drinks Part 1 and Part 2 with Billionaire Vodka, Diva Vodka and Russo-Baltique Vodka. Now, I'm back with a dedicated look at the world's most exclusive vodka brands. Because we don't know about you, but we could really do with a drink right about now.
1. Billionaire Vodka – $7.25 million
This isn't the Billionaire Vodka we've featured before. In fact it's the far more expensive version, coming in at an almost unbelievable $7.25 million. For vodka! But why so much money for a simple drink? Well, as you might have guessed, it's all about the bottle. This particular bottle is a work of art all its own.
Forget about the usual bottles made from simple glass. This bottle is some expensive vodka covered in black faux fur instead (because, obviously), and studded with nearly two thousand diamonds set in glittering gold. The vodka itself is filtered through actual diamonds, and comes in a staggering 18 litres. Which is more than enough for an epic party. So if you've got $7.25 million lying around the house, we know exactly what you can do with it. Indulge in faux fur, diamonds and vodka fit for a billionaire!
Expensive Vodka is life
2. The Eye of the Dragon – $5.5 million
We're not done with eye-catching, awe-inspiring bottles yet, because Eye of the Dragon vodka has to be seen to be believed! Created by the Dutch company, Royal Dragon, based in Hong Kong. This bottle of vodka is topped with its namesake dragon. Embellished by millions of dollars' worth of diamonds, including 50 carats of yellow diamonds and a further 15,000 clear diamonds.
With the bottle itself weighing 4.5lbs and featuring 18-karat gold as well, this is some expensive vodka. It is a masterpiece of craftsmanship. It took approximately eight months to create. In a partnership between a famed USA diamond company and the vodka company as well. As for the liquid so lovingly contained inside? Only the finest vodka. Charcoal-distilled five times from winter rye, and a full 6 litres of it. So you won't be in danger of running out of vodka anytime soon.
Can I make a toast?
3. Absolut Crystal Pinstripe Black Bottle – $10,000
As one of the world's best-known vodka brands, obviously Absolut had to make an appearance somewhere on our list. And while this variety isn't worth millions like our previous two entries, at $10,000 a bottle it's still coming in at an unbelievable price. Talk about expensive vodka.
Bottle service please!
We already know that the high prices most spirits command is all down to the bottle. So what makes this packaging so special? In fact, the Absolut Crystal Pinstripe Black Bottle is the result of a collaboration between famed Swedish designers and Swedish company Reijmyre Glassworks. One culminating in the creation of an ultra-sophisticated crystal bottle, with two crystal tumblers to match. Nestled in a distinctive treasure chest covered in unique black pinstripe fabric (hence the name), the Absolut Crystal Pinstripe Black Bottle is one of only 10 sets ever manufactured. – If you have a taste for it, you'll have to wait to see if it's ever reintroduced into the market… or keep a keen eye out for one of the original 10, if any still exist!
4. Belver Bears – $7,240
Vodka is super delicious, and bears are super cute. Why not put the two together in a completely unique way? That's the expensive vodka concept behind Belver Bears. A limited edition bottle created by Polish company Belvedere Vodka. Introduced at the famous Cannes Film Festival in 2011.
Crafted from translucent plexiglass and fitted with backlights. This singular bottle is shaped like a bear and filled with premium quadruple-distilled Belvedere Vodka. Created as part of a collaboration with singer-songwriter DJ Jean-Roch. Each limited edition Belver Bears bottle is a vibe all its own. Usually vodka starts the party. Now with this bottle, you'll be keeping the party going all night long!
Keep the party going with expensive vodka!
5. OVAL Swarovski Crystal Vodka – $6,922
Austrian vodka, OVAL, needs no introduction. It sure is some expensive vodka. Known round the world as an ultra-smooth spirit. Served in only the most exclusive venues in Europe and the USA. With its Swarovski Crystal Vodka edition, OVAL is elevating its superior quality higher than ever before. Offering up a bottle adorned with more than 7,000 Swarovski crystals for the ultimate in extravagance. At just under $7,000, it's probably far more than you'd ever spend in a club in your life. But if you've got a taste for the extravagance and a bank balance to match, it might just be exactly what you need to make a toast to the good life.
Toast to a good life.
6. Iordanov Vodka – $4,353
Sugar skulls are a hugely popular design element, so it makes sense that they'd eventually find their way onto a bottle of vodka at some point. Of course, this is very expensive vodka. But it isn't just any vodka though – it's Iordanov Vodka, backed by 150 years of legacy and heritage, and a reputation as one of the smoothest brands on the market.
It's not enough just to serve up a premium quality vodka though – you have to do it in a way that gets noticed. And what could stand out better than a bottle that looks more like a work of art than a simple protective vessel! Covered in bejewelled sugar skulls created from 14,000 Swarovski crystals, this bottle of Iordanov Vodka is designed to catch the eye and keep one's attention long after the vodka inside has been enjoyed and savoured. Buy it for the vodka, keep it for the craftsmanship.
Drink up
Ready to pour yourself a tipple and enjoy one of the world's most expensive vodkas for yourself? You'll probably need a casino jackpot to help you out, as the price tags on these creations are more than most of us could ever hope to afford. So if you've decided to put one or more of these vodkas on your must-buy bucket list, a trip to the casino could be in order. Just place your bets, play your game, and you could soon be making a toast to a life-changing jackpot!