Free Entry – $500 Tournament!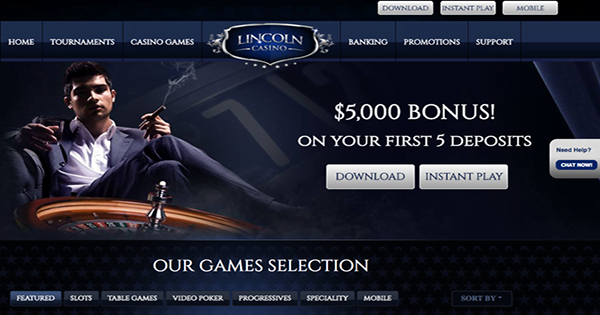 Free entry is the best kind, don't ya think? Especially when it comes to tournaments. We typically partner up and host 2 per month with Liberty Slots and Lincoln casino. The slots are usually themed around holidays marked in your calendar (Christmas, Halloween, Father's Day). These free entry tournaments are smaller in nature.
This means, the prize pool, although isn't thousands of dollars. Is a quick tournament you can sit down and play. That won't take you all day long. There are also fewer people to compete against. Making your odds at winning much greater. Did we mention it's free entry?
Here is the info you'll need to register for the free entry tournament:
FREE ENTRY!
Tournament #: 53746
Name: NDB Invite
Game: Kanga Cash
Start date: Jun 22nd
End date: Jul 3rd
Entrance:  Free
Start Balance: $50
Rebuy: $3
Amt: $5
Added balance: $80
Prizes: 1:40/2:30/3-4:20/5-15:15/16-25:10/26-50:5
Here's how to register:
1. Click Liberty Slots/Lincoln (you must use our link for free entry)
2. Existing Lincoln/Liberty players who created an account via our link are pre-entered
3. New players can create an account using our link and will be entered within 24 hours
It's fairly easy to set up an account and get going. The tricky part is trying to stop! Free entry really is key. Freerolls are so desirable because they give you a little taste of the casino for free. You have the shot at winning money without having to deposit any of your own. Free entry, there is absolutely no buy-in. And you're completely eligible for a stake in the cash.
If you keep an eye out for our newsletters, we also send out free spins and chips. Freerolls are also included. Which means free entry to a tournament. You can claim hundreds of free spins spread out across various brands. This is a good way to feel out what you're looking for in a casino. You can try out different sites, commitment-free. This is even good for advanced players. Everyone deserves a little free play once in a while with the possibility to hit a big jackpot.