Gambling responsibly under lockdown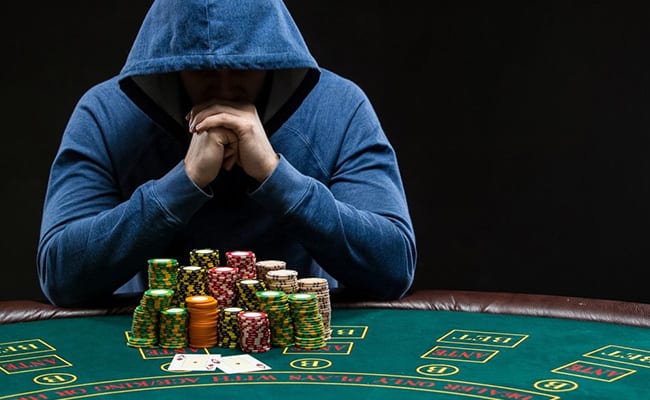 With so much free time under lockdown and quarantine, people are having to find different and innovative ways of entertaining themselves, and staving off boredom. Some go the traditional route with books, TV and movies. Some turn to more active pursuits like gardening, running, or working out. And some enjoy favourite pastimes, like online gambling.
While this provides a fun escape for those with a healthy attitude to online gambling, more vulnerable players could find the situation challenging – which makes gambling responsibly more important now than ever before.
With sports betting having fallen drastically due to the cancellation of most tournaments and leagues worldwide, gambling fans are turning to online casino play as an alternative, which is seeing an increase in activity in the UK, USA, Australia, and worldwide. And while many players are able to regulate their gambling spend and play within their means, there are nevertheless some gamblers who may be at risk, and should be given all available opportunities and support to manage their game play – or even put their gambling on hold until normal life begins to re-establish itself.
The effects of lockdown on problem gamblers
Some support systems are already beginning to notice the impact that lockdown is having on more vulnerable players, notably when it comes to self-exclusion. One of the UK's leading responsible gambling organisations, GamCare, has noticed an uplift in players looking to end their self-exclusion, a voluntary measure taken to help manage their online gambling.
Similarly, calls to GamCare's helpline have decreased, possibly due to a lack of privacy and confidentiality while under home confinement. At a time when online gambling is on the rise as well, it's clear that the industry needs to be as proactive as possible in supporting responsible gambling, in order to encourage healthy gaming and protect the vulnerable.
Putting guidelines in place
Thankfully, these concerns have not gone unnoticed by the industry. In the UK, members of the Betting and Gaming Council (BGC) are pledging to remove promotional advertising from TV and radio for a minimum of six weeks, and instead increase their safe gambling messaging, or remove their marketing altogether. This change is set to take place from 7 May 2020, and is a positive first step in a direction towards a more supportive responsible gambling environment.
Similarly, the UK Gambling Commission is encouraging all operators to act in a responsible, socially aware manner, and to take players' individual affordability into account, and to intervene should any players begin to exhibit signs of irresponsible gaming behaviour.
Representing 90% of the UK's gaming and betting operators, the Betting and Gaming Council has also weighed in with its own 10-point responsible gambling plan for its members, one that encourages safer gambling messages, an increase in player intervention if and when necessary, and active promotion of deposit limits, among other important guidelines. Australia is also stepping into the fray by reminding its gamblers to always play within their means, promoting tools such as self-exclusion and cool-off periods, and limiting access to unlicensed offshore domains.
These measures signal the beginning of a movement towards more widespread responsible gambling procedures, and are a necessary first step in the ongoing protection of players worldwide.
Taking responsibility for your own gambling
While it's important that casino operators and other gambling providers take responsibility for their messaging and procedures over this challenging time, it's equally important for gamblers, particularly vulnerable ones, to manage their own gambling habits as well.
Fortunately, most reputable online casinos offer players a variety of tools to help them control their online gambling and their casino spend. Should you ever feel you'd like to limit your online play in any way, you can choose from a variety of measures, such as:
Limits: Control your gambling through a variety of different boundaries, such as limits on the length of your gaming session, how much you wager, how much you deposit, or how much you lose. Putting these types of limits in place will help you to take charge of your gaming activity, and ensure that you never play beyond your means.
Time restrictions: If you don't think you'll be able to stick to a session limit of your own choosing, ask your casino to do it for you with a time restriction. Once you do, you'll be given a set amount of time to gamble in a single day. Use your gambling time over a single session or split it into shorter sessions spread throughout the day. Once you've reached your allotted time restriction, you'll have to wait till the next day to place your bets, giving you an easy way to manage your daily gaming.
Cooling off: If you feel you need to take a short break from your gaming and you'd like a little help, you can set yourself a cooling off period – a short break of five minutes or more away from your gambling, allowing you to regain control of your emotions and make more clear-headed decisions. Once your cooling off period is over, you'll be able to return to your gaming, and play responsibly.
Self-exclusion: Finally, if you feel you need to take decisive steps to control your gambling, you can try self-exclusion – locking your account temporarily for a set amount of time. Alternatively, if you feel your gambling is veering into problem territory, you can even choose to close your account permanently, and step away from gambling altogether.
Finding help
If you or someone you love is exhibiting signs of problem gambling, there also are a number of professional organisations you can turn to for help and support. Fortunately, most countries have their own responsible gambling organisations in place to guide players towards healthier behaviour, such as:
Gamblers Anonymous: A global support group similar to Alcoholics Anonymous and Narcotics Anonymous, providing support to those looking to control compulsive and addictive gambling tendencies.
GamCare: An organisation providing education, advice and support to problem gamblers throughout the United Kingdom.
GambleAware: A charity dedicating to creating awareness of addictive gambling, while funding related education, research, and treatment of the condition.
With so much confusion and uncertainty in the world right now, managing our behaviour can be a challenging task. However with definitive steps being taken by the online gambling industry and a range of self-service tools and support structures in place as well, players can rest assured that their well-being and safety is always top of mind. So there's no reason you can't log onto your favourite online casino as usual – just make sure to always play it safe.