Golden delicious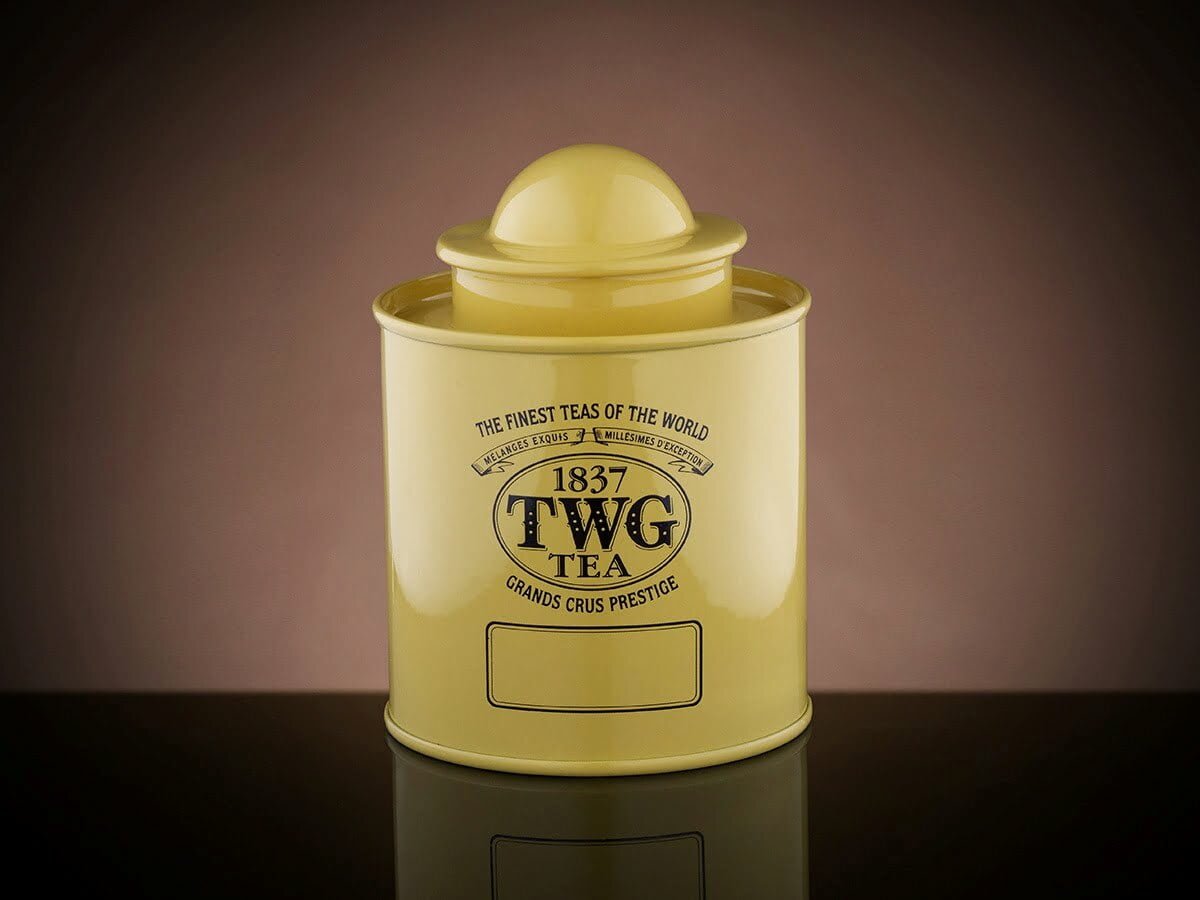 No, we're not here to talk about apples – although we totally had you there, right? We are here to talk about food though – specifically golden food, that's as delicious as it is sparkling. Remember the $25,000 Serendipity 3 Frrrozen Haute Chocolate that we tempted you with before? That's just the tip of the gourmet gold leaf iceberg. Intrigued and maybe a little bit hungry too? Then read on… your tastebuds won't know what's hit them.
TWG Yellow Gold Tea Buds – $3,000/100 grams
Ready to go for gold? Then drink up because we're not starting with food, we're starting with tea, of all things. But of course this is no ordinary builder's tea, this is Singaporean company TWG, and its one-of-a-kind Yellow Gold Tea Buds! Known as the most expensive tea in the world, the Yellow Gold Tea Buds are harvested on only one day a year, on one particular mountain. And as if that wasn't extra enough, they're harvested with a pair of sold gold shears, using only the finest leaves from the top of the tree, which are then painted with 24-karat gold flakes. Because why drink regular tea when you can drink actual, solid gold?
If you're the type of person who has expensive tastes, then we hope you have deep pockets too, because TWG's Yellow Gold Tea Buds don't come cheap – $3,000 for just 100g to be exact. So maybe don't offer to make a cuppa for everyone once you've bought some. At that kind of price you could be forgiven for keeping every last exotic gram for yourself.
Exousia 24-Karat Gold Luxury Water – $2,800
More golden drinks and more extravagance, this time in the form of Exousia, an actual 24-karat gold-infused water. Yes, water. Not content with chipping away at Arctic glaciers (yes, it's a thing), water aficionados are now drinking actual gold, in the form of this singular brand. Apparently thought to have anti-aging and anti-stress effects, Exousia gold-infused water is an unbelievable $2,800 a bottle. We don't know about you, but spending that much on water would definitely cause a stress response, just not the one the makers were hoping for. If you can afford it though, why not – if nothing else, it makes for a fantastic talking point!
Gold Pizza – $2,000
Of course there's a gold pizza! We have pineapple pizza and banana pizza, why wouldn't we have gold pizza too? Plus it's way less controversial than fruit on a pizza (we land decidedly in the 'yuck' column on this, just by the way). But of course it's way more expensive, so there's that.
What exactly goes into this $2,000 creation, other than gold leaf? If you're the famous makers of this glittering pizza pie from Industry Kitchen in Manhattan, you go all out. No standard mozzarella and pepperoni here – we're talking a black squid ink crust, French truffles, foie gras, caviar, and edible flowers too. Plus of course, the inevitable 24-karat gold shavings as well. So what does it taste like after all that? Pure opulence, to those who can afford it. At least, that's our guess.
Gold Sushi – $1,800
If you can pay $2,000 for pizza, you can definitely pay $1,800 for sushi, right? And of course this isn't just any sushi – this is Angelito Araneta Jr's golden sushi, a delectable creation of Norwegian salmon, foie gras, crab, saffron, sea cucumber and butter mayonnaise, with a touch of balsamic vinegar and Muscovado sugar for extra flavour.
The extravagance doesn't stop there though – not when you're a Filipino chef with a dream. That's because this sushi isn't topped with the usual caviar. Instead it's finished with actual pearls and diamonds, and presented not in seaweed, but in a gold leaf wrapper. Small wonder that it made it into the Guinness Book of Records as the world's most expensive sushi. If you've got $1,800 to spare, you'll be able to taste every bite of this exotic creation for yourself. In the meantime we'll just have our regular sushi and dream… but if you've got any gold sushi going spare, we definitely won't say no.
Cadbury Wispa Gold Chocolate Bar – $1,600
How did it take this long to get chocolate on the list? Never mind, it's finally here, and we are getting ready to sink our teeth into it! The only problem is that this golden chocolate, Cadbury's Wispa Gold Chocolate Bar to be exact, was made for display, rather than retail. After discontinuing its popular Wispa chocolate line in 2003, Cadbury's responded to popular demand by making a display bar, covering it in gold leaf, and exhibiting it in a jewellery store for all to see and lust over. Even better, just 5 years after discontinuing Wispa, Cadbury's brought it back for good in 2008 – a decision that was worth its weight in gold.
Thousand-Dollar Bagel – $1,000
The Thousand-Dollar Bagel costs $1,000… now there's a surprise! Actually the biggest surprise is the bagel itself, and what it includes. Because this isn't any ordinary cream cheese bagel – this is the ultra-deluxe Thousand-Dollar Bagel, and it is an extravagance that has to be seen (and tasted) to be believed!
If you and your bank balance are willing to take the plunge, then get yourself to The Westin New York hotel, where Chef Frank Tujague's delectable creation awaits. Just make sure to order it at least 24 hours in advance, or you'll be disappointed. Why does it need so long to prepare? Because of what goes into it of course – in this case white truffle cream cheese (one of the world's most expensive foods after caviar), goji berry-infused Riesling jelly, and flecks of gold leaf for the ultimate breakfast extravagance. If you've been bored with your morning meal choices of late, it might be worth trying the Thousand-Dollar Bagel just for something new – and if you order two, we'll sit down with you! Just doing our part, after all…
The Douche Burger – $666.00
We can't with this name you guys. But what else would you expect from a food truck with a sense of humour? (Although we're not actually used to spending $666 on a hamburger from a food truck… or anywhere else for that matter.) What's with the price tag? Well, when you include Kobe beef, imported Gruyere cheese, Himalayan rock salt, foie gras, caviar, truffles, and a wrapping of gold leaf, an exorbitant bill is the least you can expect. At that price it's no ordinary burger – and we hope it's no ordinary taste either! Just remember, you don't have to be a douche to order it… but it helps!
If you've got a taste for something glittering, you know where to find the world's most golden gourmet creations. Now all you have to find is a casino jackpot first in order to pay the cheque – but that's the fun part! Just log onto your online casino, place your bets, and a dazzling jackpot (and meal) could soon be in your future!