Happiest Christmas Tree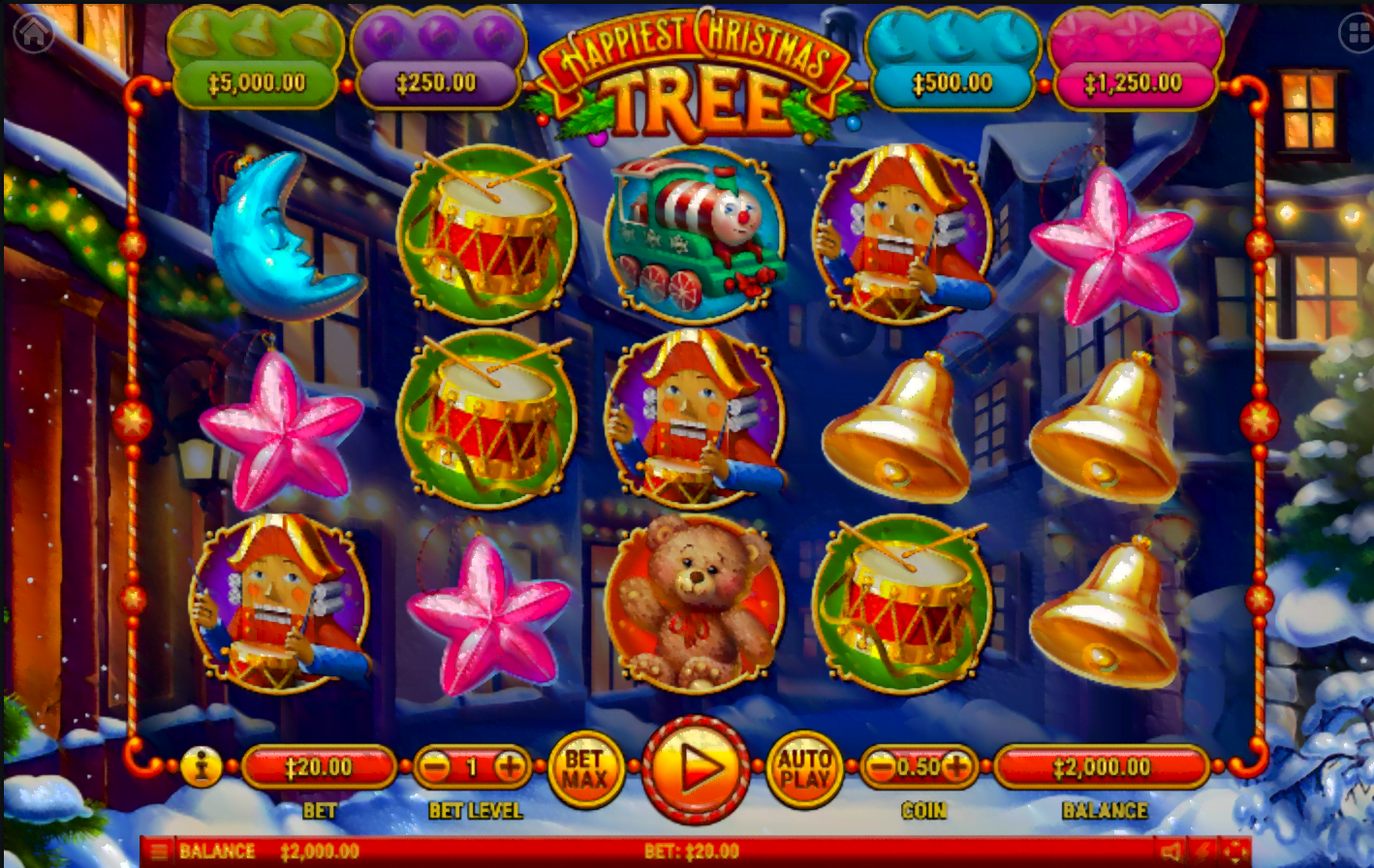 Your gift this Christmas – huge slots winnings!
That is, if games provider Habanero has anything to do with it! Introducing the Happiest Christmas Tree online slot, set for release in December 2018 and sure to make the season a winning one for players round the globe. If you're a lover of all things Christmas and all things jackpot, this soon-to-be-released slots game is set to make your month merry and bright indeed!
Taking a departure from the usual Santa-themed online casino game, Happiest Christmas Tree focuses on the actual tree instead (as the name suggests), and puts a new spin on seasonal slots. So if you're up for finding out whether there are any gifts for you under this particular tree, we suggest you get playing right away!
Have yourself a winning little Christmas
With a 5 x 3 reel layout and 40 paylines, there's plenty of opportunity to win big and win often with Happiest Christmas Tree. Start the betting at the minimum of $0.40, and see how much more your budget will allow you to stake. With 40 coins needed for each round, and more than one coin allowed per payline, the betting range is a varied one, so make sure you keep your bankroll in mind before hitting the bet button.
Once you do, you'll start having a very merry Christmas indeed, with reels packed full of toys, décor, bells, moons and more, each one adding to the joyous theme. Even better, the generous RTP of 97.88% could soon see you on a winning roll, going all the way up to the top jackpot multiplier of 250x your original bet. Add in the regular winning combinations, wilds, scatters, free spins and other features too, and you'll have a pile of gifts to unwrap, each one more glittering than the last!
Of course you'll be able to look forward to the usual winning combos of the base game, but what you'll really want to keep an eye out for are the fixed jackpots, one of which boasts a multiplier of 250x – which, if you've placed a decent bet, could see you in the money for the New Year and beyond. So if you see a bell symbol on the reels, it could soon be ringing in shiny new fortunes for you and your family this season!
As for bonus features, Happiest Christmas Tree delivers in the form of wilds, appearing on all reels to form winning combos or act as a substitute. Then there are the scatters – get at least three on the reels and you'll be getting to the free spins game where you could see your winnings go as high as the star on the very top of the tree.
We know it's the season of giving, but Happiest Christmas Tree could mark a season of winning for you too – and all you have to do is place a bet. Get the reels spinning, and you could soon have jackpot gifts galore coming your way – everything you need for a very merry Christmas!
Happy Spinning 🙂