Homegrown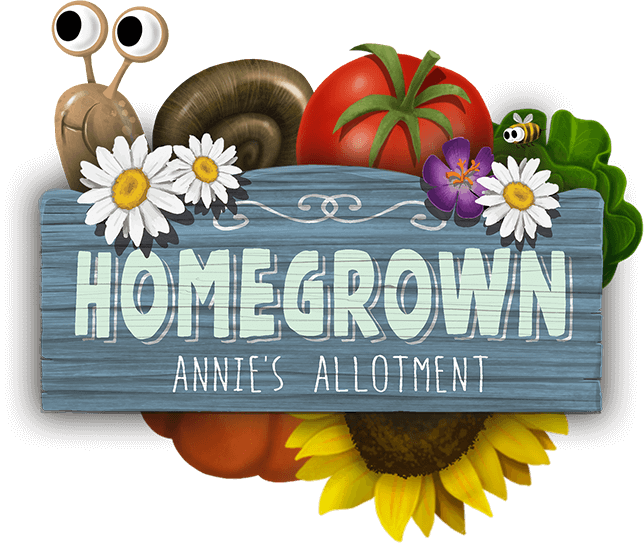 Kick off the start of summer with Homegrown by Magnet Gaming! You can help Annie grow her own fruit & veggies on this 3×3 reel slot. The sheer beauty in this slot coupled with the crisp graphics makes it a must try! We'll give you a quick rundown right now however, it's always a good idea to have a paytable open to maximize your winning combos. You will find the paytable on Homegrown by clicking on the Blue Garden House.
When you land on 3 Flower symbols in a row, a notebook will show up to the right of the reels where you will have to collect 7 flowers of a kind (they will be chosen at random before your round even begins). Basically, you will have to spin the reels and if they happen to land on the reels, they are added to your 'notebook' and the more you collect, the larger your prize is!
If you land on 3 symbols in a row, you activate 'Snail Hunt' feature. Your screen will morph into Annie's pet hen. You will have to try and catch snails by choosing their direction. You can only do this once the dice has finished rolling. Once they are done rolling, you need to take 1-6 chicken steps in any of the possible directions in order to land on a bouquet of flowers or a snail. The chicken will eat them both and you will earn points. Eating a few snails in a row will trigger the Jackpot Flash. The hen randomly picks something off of the ground and one of those things could be the jackpot.
Picking Apples is pretty simple, you are taken to an apple tree and you need to pick ten apples. Fingers crossed that you pick the apple holding the jackpot for 150 coins! The green apples are only worth 75 and the apple with the worm gives you 2 extra picks!
Think you can help Annie out?
Happy Spinning 🙂