How to be a smarter online gambler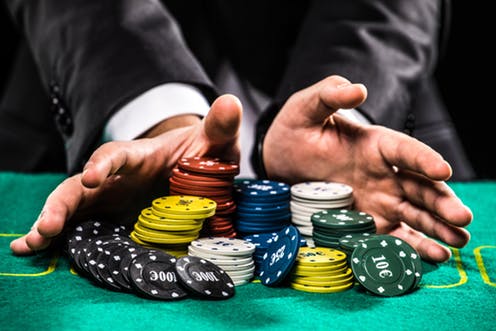 How do you feel about your performance as an online gambler? Are you fairly happy with how you play and the choices that you make, or do you feel that you could benefit from some smarter gaming and more informed decision-making? If you're in the latter camp, then we've got just the tips you're looking for!
1. Do your research. It might sound like a drag, but in fact doing your research on the online casinos out there can help build a solid foundation for your online gambling going forward. Whether you've never signed up with an online casino before, or you've been at one for years, you need to make sure that the site you're at always has your best interests at heart.
If you're a full-on beginner, do a number of Google searches to see which casinos are considered to be the best, and which are blacklisted. Read casino reviews, consult casino forums, and see not just what experts are saying, but what current players are talking about as well. If you're already with an online casino, think about whether it's still giving you the quality entertainment and top value you deserve. Perhaps your casino is still performing at the level you need it to, and if so, great. However if you think it might be time to make a move, do your own research into which casinos are delivering the goods, and make your choice from there. Sure doing research isn't as thrilling as playing games, but it could be what helps you to enjoy consistent payouts and rewarding casino play in the long run. And that's a smart move.
2. Look out for trust cues. You'll hopefully come across this when you do your research (that super fun task that's definitely at the top of your to-do list). Trust cues are the markers that reliable casinos will have in place to let you know that you can, well, trust them. These include being licensed, being regulated by a reputable governing body, and being regularly audited for game fairness and compliance by third party providers like eCOGRA or TST.
The best place to look for certifications like these is always the home page – all trustworthy online casinos will have these logos and certificates in place to prove their credibility and integrity. Go check your own online casino right now, if you belong to one. If you can see these certifications, stay. If you can't, make the smart choice and sign up with an online casino that does.
3. Find the best bonus. With so many hundreds of online casinos to choose from, there's no reason for you to simply choose the first bonus you come across. Instead, do some browsing (or window shopping as we like to call it) and find a bonus that's generous, that's easy to claim, and that comes with reasonable terms and conditions too. Signing up with an online casino is all about being rewarded for making a particular choice, so it makes sense to be smart about it, and to go for the type of bonus that's best for you. Whether that's one that involves free spins and no deposit, or table games and an upfront deposit, that's totally your choice – but make sure that choice is an informed one that doesn't come with too many strings attached.
4. Read the terms and conditions. Following on from the previous point, make sure you ALWAYS read the terms and conditions, both relating to any bonuses you may want to claim, and to your online casino in general. Yes, we know it's unbelievably boring, and the temptation is just to click the 'Yes I've read the Terms and Conditions' box without actually reading them, but believe it or not, actually reading your casino's Ts and Cs could be to your benefit.
Why? Because here's where you'll find info relating to bonuses and promotions, more specifically wagering requirements, games requirements and so on. Reading the terms and conditions upfront could end up saving you a lot of time and money, as playing the wrong games and not meeting the wagering requirements could see you forfeiting your bonus altogether. So pour yourself a cup of tea or coffee, take a deep breath, and get stuck into those terms and conditions to make sure you're on the right side of any and all requirements. It could be the smartest decision you make.
5. Play for free first. Yes, we know that you're aware of how to play slots and Blackjack and Roulette and other online casino games. But do you really know everything there is to know about them, or do you only know what you've seen on TV? Unless you're a veteran player with years of experience playing online casino games, it might be smarter to play for free first, before placing bets with actual money. Not only will it help you familiarize yourself with the online casino environment, it could help prevent you from making potentially costly mistakes too.
In the same vein, reading the rules of each game first can help increase your winning opportunities once you actually do start playing for real money. Sure you know Blackjack is all about having a card hand as close to 21 as possible without going over, but did you know that you can also choose to split, double down, surrender, and purchase insurance as well. Knowing as much as possible about your chosen game, and feeling comfortable playing it will all help make you a smarter player – and hopefully a more successful one too!
6. Stay alert. If you're wondering what that even means, it means keeping a clear head, staying sober, and being in control at all times. Smart players take regular breaks to keep their minds fresh, they stick to soft drinks and water while playing, and they don't let their emotions cloud their judgement. If you find yourself reaching for something a little stronger than Coke, or wanting to bet with more than you can afford in order to win your way out of a losing streak, it's time to step away from the casino for a while and take a break. If you're so focused on the outcome that you're playing with money you don't have, or you need to drink to have a good time, you're not making smart decisions. Rather pause your gaming session until you're thinking straight, or leave it for another day altogether. That's how you make sure you're able to come back to the casino, and that's how you think smart and play smart. Good luck!
Happy Spinning 🙂