How to dress for gaming success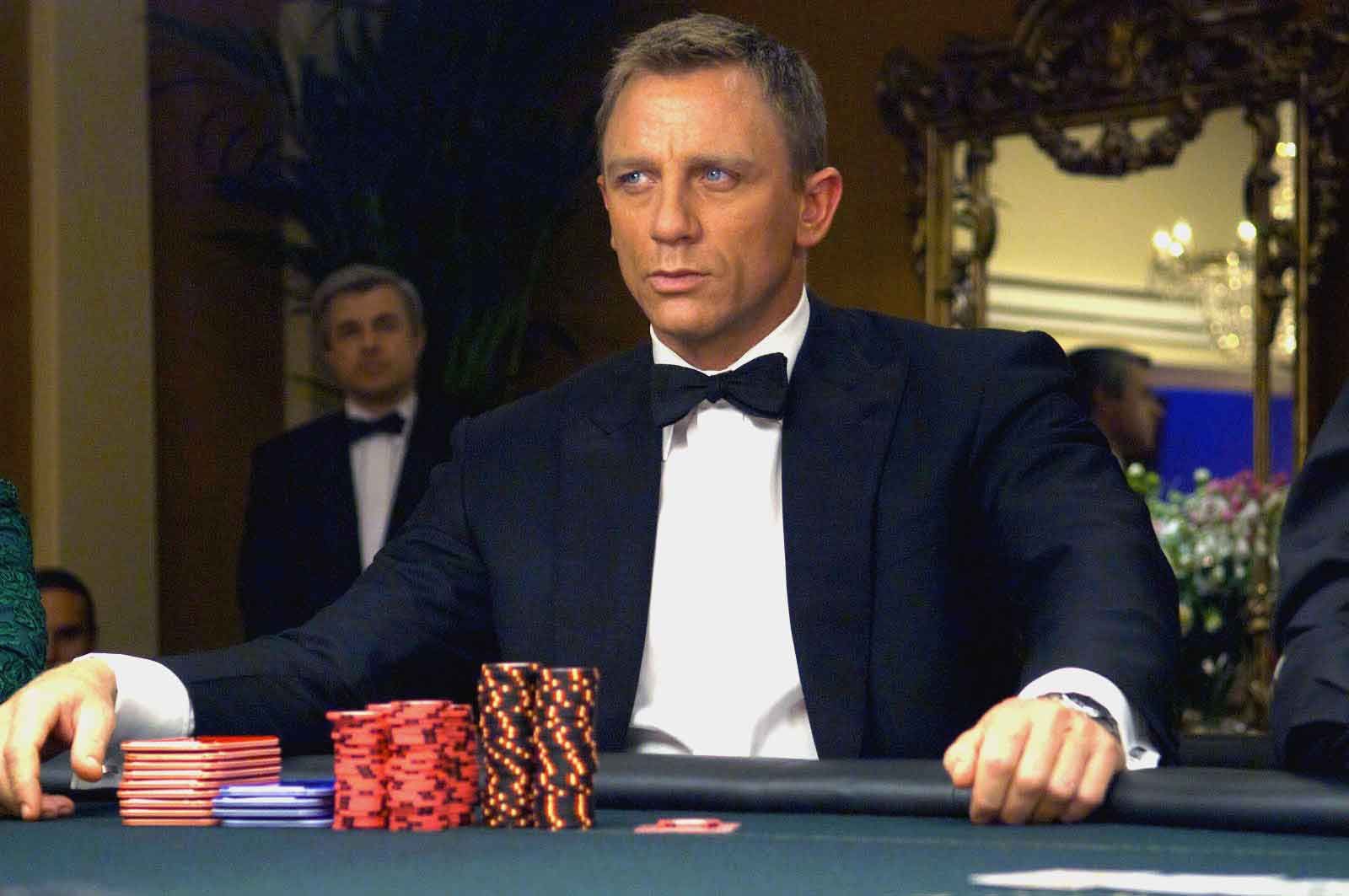 With lockdown rules being relaxed in many countries, and land-based casinos opening up their doors once more, the idea of a glamorous gaming night out is more appealing than ever. But what should you actually wear to a casino to fit in, and should you be dressing up or down for the slots and tables? Take a look at our guide to casino dress codes, and we'll make sure you're bang on trend.
Why do casinos have a dress code?
Think 'casino' and you'll immediately think glitz and glam – Hollywood, Monaco and Vegas have a lot to do with this. For years casinos have a had a reputation of sophistication and style, and adhering to a certain dress code helps perpetuate this feeling of elegance, ensuring that the casino environment is one of taste and refinement. It might not be ballgowns and tuxedos all day, but it's certainly not booty shorts and flip flops either. Dress codes keep it classy, and help elevate the casino experience overall – because it's not just about the gaming, it's about the ambience as well.
That's why when you enter a casino, you'll often see a dress code stated at the entrance – and if you've come unprepared, you might be turned away at the door. We don't want that of course, so let's see what we can do about dressing you up, and steering you clear of any casino fashion faux pas.
Do your research
Yes, we say this ALL THE TIME. And that's because research is so important! When you're joining a casino, you need to research games selections, bonuses, best practices, and credibility. And when you're swanning off to a casino, you need to research its rules and guidelines of etiquette so you know what to expect. We're not asking you to conduct hours of dull, grinding research, but a few minutes on the internet or social media could help you not just meet the dress code, but ace it.
That's why if you're planning an outing to a particular casino, and you want to look good, first get online. Take a look at the casino's website, and browse to see if there's any particular dress code posted. If there's a list of dos and don'ts, you want to make sure you're doing casino fashion right, the first time round. Find any photo galleries that might be online and look through these too – candid shots of players and guests will give you a feel for whether the venue is more casual and laid-back, or whether you need to pull out all the sartorial stops. Facebook and Instagram can also be helpful tools here – if the casino is active on these platforms, take a look at the pics they post and make sure whatever outfit you're planning is in line with this same feel. There's nothing worse than rocking up either too casual or too formal, and feeling uncomfortable and insecure the whole time. We want you to let your inner fashionista shine!
What should you be wearing to the casino?
Let's get down to brass tacks. What should you actually be wearing when it comes right down to it? Well, if you've been lucky enough to find the particulars of an actual dress code, let's break down what all the various categories mean.
Casual
Before you get excited, dressing 'casual' might not be as easy as you think. While it certainly means that the casino environment is a more relaxed one, it's not a free pass to wear anything you like. Ripped jeans, super revealing clothing and flip flops would definitely be out of place here, and might prevent you from getting into the casino altogether. Rather play it safe with jeans and a button-down shirt or polo for men, and classic, casual separates (accessorised fabulously of course) for women. Easy breezy fashion, and a fabulous day out for all.
Semi-formal
This can be a little trickier to pin down – it's more formal than office wear, but more casual than black tie. It's definitely not jeans though, so steer clear of those. Closed shoes, smart trousers and a button-down shirt for men, and slacks or a skirt for women, with a blouse or an eye-catching top. Ask if you're not sure, as semi-formal wear can be difficult to navigate.
Black tie optional
Here we're upping the formal stakes, but we're not going full ballgown just yet. Men can wear a suit or a dinner jacket rather than an actual tuxedo, and women can wear a tailored pant suit, a longer dress, or even a chic cocktail dress. Time to go through your cupboards and make sure you shine!
Black tie
Now we're talking – get out those tuxedos because we're going to town! It's bow ties, tuxedos and waistcoats for the men, and evening gowns or cocktail wear for the ladies (just not TOO short). Add on some elegant accessories like cufflinks and cummerbunds, or jewellery and clutch purses, and we're ready for a glittering night out!
White tie
Brace yourself – we're about to go full-on formal here, and we don't know about you, but we are ready for it! White tie is the highest level of glamour, and it is a sight to be seen! For men, that means a tailcoat (oh yes!) and literally a white bow tie, white button-up shirt, and white waistcoat too. For women, it's pulling out all the stops with a floor-length gown, sparkling jewellery, and maybe even a pair of gloves as well (if you're feeling super fancy). This is the ultimate in dress codes and the ultimate in sophistication too – so get yourself dressed up to the nines, and prepare for an evening of style you'll never forget!
What shouldn't you be wearing?
While many casinos may have a more relaxed feel to them, particularly during the day, you'll still need to stick to some general dress code guidelines in order to make sure you don't contravene any rules. Usually these recommendations include:
No ripped or dirty clothing
No sportswear or athleisure
No flip flops or Crocs
No shorts, hoodies or sweatshirts
No graphic tees, especially those with controversial or offensive slogans
No overly revealing clothing
Keep it tidy, keep it clean, and keep it stylish – you won't go wrong.
So, ready for your big day or night out at the casino? Then get your glad rags on – the games are waiting, and you're dressed for success. It's a match made in casino heaven!
Happy Spinning 🙂