How to escape lockdown… virtually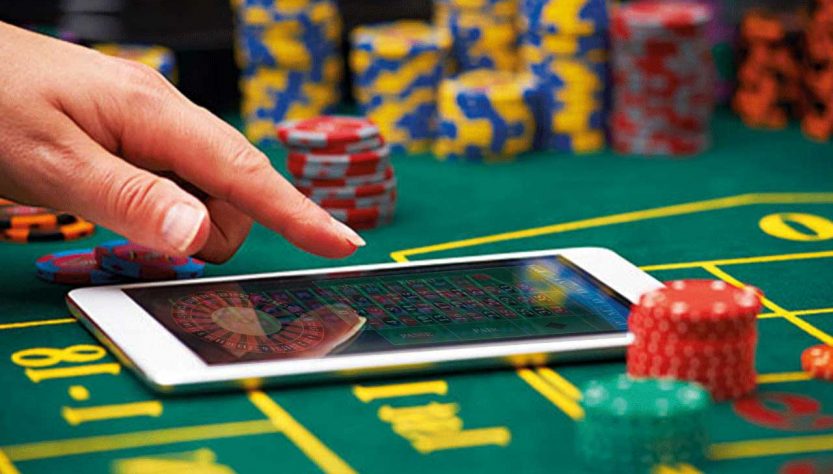 Bored of going from room to room in your house? Tired of exploring the back garden? Wishing you actually had a back garden to explore? That's lockdown and social isolation for you – and while these preventative measures are completely necessary and need to be in place, there's no denying the cabin fever that can hit as a result of sheltering in place for weeks on end.
So how to escape without actually leaving your home? Virtually of course! Thanks to some very clever people and some very helpful technology, you can now take tours of almost any location in the world, no matter where you want to go or what you want to do! Feel like exploring the Vatican? How about the palace of Versailles, or even the Louvre? Then there's Machu Picchu in Peru, or the Acropolis in Athens, plus sightseeing, scuba diving, or even the Seven Wonders of the World! And the best part is, you don't need any fancy gear, and you don't even need to leave your couch. It's the best that the world has to offer, all easily accessible from your computer, laptop or mobile device. So what are you waiting for? Take a look at our favourite virtual tours right now, and jump right in, or find a few of your own to enjoy. The sky is literally the limit.
Strut down a virtual red carpet
Ok so this is less of a tour and more of a virtual fashion experience, but we're counting it all the same. That's because if you're into fashion and celebrities, there's no event more popular or more highly anticipated than the Met Gala, and not even a global pandemic can keep a good fashionista down!
Held on the first Monday in May, the Met Gala is the biggest day in fashion, and one of the biggest events on the social calendar – if you're lucky enough to be invited, that is. Although this year, due to social isolation, for the first time, EVERYONE was invited!
That's because, following a mutual decision by Vogue magazine and the Metropolitan Museum of Art, the extravagant event was taken offline and produced online instead, rebranded as a 'High Fashion Twitter Gala' and available for everyone to take part in. The festivities began with an address by the grande dame of the Met Gala herself, Anna Wintour, followed by a video montage of celeb invitees sharing their favourite Met moments from years gone by, and a teaser display of the Costume Institute's upcoming spring exhibition as well.
But the real pièce de résistance was the engagement from an excited public, with fans encouraged to join in the excitement by posting their own looks and fashion moments on social media, with the hashtag #HFMetGala. Hundreds of fashion-obsessed followers showed up for the virtual event – more than the number of invitees at the actual gala – and the occasion was a resounding success of creativity, innovation, and of course, high fashion.
While the event has since come and gone, social media lives forever – so if you have a Twitter account, do a search for the official #HFMetGala hashtag, and take a look at what everyone brought to the party. You might find some inspiration for your own lockdown looks!
Take your tastebuds on a wine adventure
Sad about not being able to hit the vineyards on a delectable wine tour? Boisset Collection has got you covered! Having recently launched a series of virtual wine tasting sessions, this family-owned producer of wine and luxury goods is ensuring you still have access to some of the world's top varietals, lockdown or no lockdown.
With more than 25 wineries and tasting spaces worldwide, Boisset Collection has been hosting sessions online via Zoom and Facebook, and inviting some of their favourite celebrity friends to join. Most recently, award-winning musician John Legend was part of the team, discussing his LVE collaboration with Boisset – a label with a range of fine wines including a Cabernet Sauvignon, a Chardonnay, and a Sparkling Rosé, amongst others. With more celeb sessions set to follow, as well as happy hours and fashion shows too, Boisset Collection is bringing luxury home for everyone – virtually of course – and reminding us that while we may not be able to leave home right now, we can still appreciate the finer things in life right where we are.
Explore the great outdoors… sort of
If you're missing the great outdoors, now's your chance to experience it from indoors – via a virtual tour of the awe-inspiring Yellowstone National Park. Luxury travel trail company Airstream, in partnership with MacGillivray Freeman Films, has now produced the Portable Park video series – a virtual tour accessible from the company's website that takes you through this world-famous park, from its best campgrounds to its stunning natural beauty and wildlife, spanning three states. If you've been itching to get back to nature, now you can, without needing to leave the house. Or change out of your pyjamas. Win win!
Place your bets at a Virtual Reality casino
There's nothing like the sights and sounds of a real brick and mortar casino – it's an experience all its own. And while online gambling is just as good for getting your gambling on, if you've been wanting to go to an actual casino, now you can – through the power of virtual reality!
That's right, virtual reality casinos are a thing, and while the trend is still in its infancy, there are a number of virtual reality venues already taking bets, like SlotsMillionCasino and NetEnt. Yes you'll need equipment like Oculus Goggles or a VR headset, and the outlay for the gear isn't cheap – but once you're set up, it'll literally be like having an actual casino in your own home. Play games like VR slots, Blackjack and Roulette, interact with others over multi-player games, and enjoy all the thrills of a land-based casino within your very own 3D environment! With more games being added regularly, and a handy chat function to interact with other players, virtual reality gaming is slowly but surely becoming more popular, and one of the most realistic ways to play as well. So if you've been in the mood for a little Las Vegas in your life, try VR gambling and make your dreams of thrilling casino play a very present reality!
Happy Spinning and Stay safe everybody 🙂