How to make sure you always win at gambling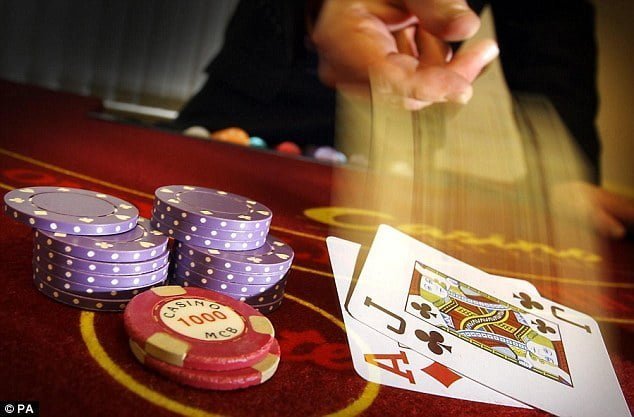 Looking for a foolproof way to win at gambling? We've got all the tips you need…
When it comes to attitude
The number one way to win when you gamble is to go into it with positivity and enthusiasm. You're not there to take the house for every cent they've got (although chance would be a fine thing) – you're there first and foremost to play games, to have fun, and if you're at a land-based casino, to socialise as well. We're not suggesting you make spur-of-the-moment poorly thought-out decisions, but we are encouraging you to see gambling for what it is – an entertaining pastime like any other, and one that shouldn't be taken overly seriously. So go in with a smile on your face, keep an open mind, play the games you like, try a few new ones to shake things up, and make sure your time in the casino is spent enjoying yourself. With an attitude like that, you'll always be a winner.
When it comes to style
We're mostly talking about land-based casinos here, because if you're playing at home, anything goes. If you want to win at casino fashion though, you'll need to keep a few points in mind. Firstly, what time are you going to the casino – morning, afternoon, or evening? Next, does the casino have an official dress code, such as casual, smart casual, cocktail, or even black tie? No one wants to arrive somewhere either significantly over or underdressed, so if you're planning on strutting your stuff with confidence, have a look at the casino's website or social media pages first, get a sense of what other patrons are wearing, and put your look together from there. Because you're not just going to the casino to play – you're going to SLAY!
When it comes to bankroll management
If you really want to gamble like a winner, you'll need to know how to manage your bankroll first. And while this doesn't take a degree in finance, it does take a little planning and a lot of self-control. First off, you'll need to budget for your casino spend, which means calculating how much you can afford to bet with, either in a single session if you're just going for a once-off visit, or for the month, if you're looking to play on a more regular basis. The key here? To assume that whatever you budget, you'll lose. Don't bank on winning X amount, don't tell yourself that you won't spend the full amount – instead, be realistic about what your budget can sustain, and plan accordingly. Then if you do end up losing your budget to the casino, it won't impact your finances negatively in any way.
Managing your bankroll also means ensuring that you never bet with more than you can afford to spend, and that you set yourself limits, either on the amount of time spent in the casino, or the amount of money wagered, or lost. It all comes down to self-control, responsible behaviour and clear decision-making. Focus on keeping your bankroll healthy, and win or lose, you'll always come out on top.
When it comes to peace of mind
Winning at gambling isn't just about raking in the cash – it's also about playing with a reliable operator who has your best interests at heart. That's why before signing up with an online casino, it's important that you do a little research first. Is it licensed, legal, reputable and regulated? Is it audited regularly by a third party to ensure ongoing compliance and RNG fairness? And does it offer world-class customer service across a variety of convenient platforms? If you can answer 'yes' to every question after doing a little digging on the casino's website, then you're onto a winner.
When it comes to learning the ropes
Winners don't just dive right into a new challenge without having done their research first. There's being decisive, and then there's just being plain reckless. It's the same with gambling online. If you've never played at an online casino before, don't open a real money account right out of the gate and start betting wildly – that's a one way ticket to a zero account balance. Instead, take a deep breath and practice first, by playing for free.
Choosing the free play option allows you to familiarize yourself with the online casino environment in a risk-free space, with virtual credits used, rather than real money. You'll be able to learn how to play various games, how to become comfortable in an online gambling environment, and how to manage your bankroll, without having to invest any of your own funds. Then once you're confident of your ability to play games, place bets and look after your account balance, you can upgrade to real money play and start placing actual wagers. That's the way winners do it!
When it comes to free money
Everyone loves claiming free bonus money, but if you're a real winner, you'll read the fine print first. That's because while online casino bonuses are exciting and generous, they come with certain terms and conditions attached too, like playthrough and wagering requirements. And if you're not familiar with these, you could request a withdrawal too early, and run the risk of having your bonus made null and void. So even though it might seem like a waste of time, always read your bonus Ts and Cs first before claiming your casino welcome offer – that way you'll be winning right from the start.
And finally, when it comes to playing actual games…
There is no sure-fire way to win money and there is no fail-safe strategy – and anyone who tells you otherwise is just trying to scam you. That's because gambling is based 100% on luck and random outcomes, nothing else. There's only one way to ensure you're a winner every time you log on and play, or every time you visit a land-based casino – and that's by making sure your only goal is to have fun. Do that, and you'll be winning all the way!
Happy Spinning 🙂