How to open your own casino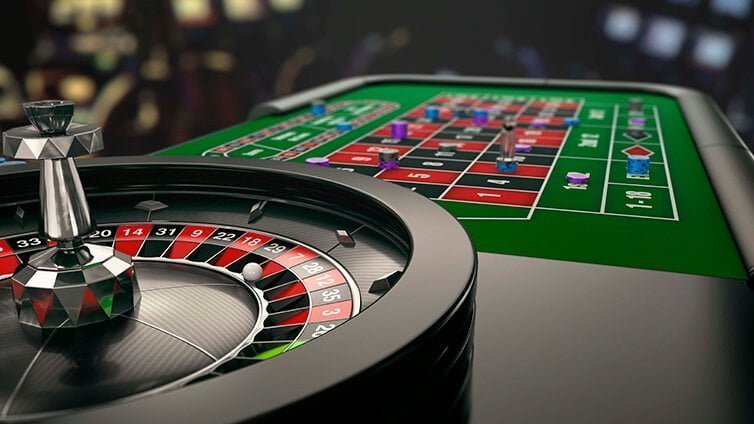 So, you're thinking about opening your own casino? If it's something you're passionate about, it's a dream that you absolutely can turn into a reality. Take a look at the process you'll need to follow in order to build your ultimate casino venue, and let's take the first step towards opening those doors!
1. Check the legalities
Before you do ANYTHING, first make sure that it's legal to operate a commercial casino within your state, province, territory or country. You don't want to go to all the effort of opening your own casino only to find out months later that it's illegal. Having a working knowledge of local legislation will help, but in order to find out for sure, you'll need to check with your city council or similar approval board to ensure you have the green light to go ahead. It may sound like a lot of effort and red tape, but checking the legalities is by far the most crucial step in opening a casino.
2. Put together a business plan
Any business you're planning on opening needs a sound business plan in place first, and a casino is no different. A business plan is a professional document that sets out what your business is, what your objectives are, and what kind of start-up investment you'll need, and sets out a market strategy, as well as projected earnings and growth for the future. If you're looking to bring investors on board, you'll need a business plan to present to them, as well as ideas on what the casino will look like in terms of its layout, theme, and styling. The more you can include, the more comprehensive your plan will be, and the more persuasive your pitch will be to prospective investors. You need to spend money to make money, and a business plan is where it all starts.
3. Start to secure funding
Speaking of money, that's your very next step after you're done with your business plan – raising the necessary funds to start breaking ground on your casino. While costs for opening a casino do vary, on average you'll need cash on hand of at least $20 million before you get started – which is a sizeable amount. It's here that investors will come in handy, and you'll need to have your pitch word-perfect in order to bring as many on board as possible. You'll also need to have a lawyer in your corner to help you draw up contracts and set out the obligations between each party, so that all legal rights and requirements are clearly laid out. Once you have your start-up capital, you'll then have the money you need to purchase land, hire a contractor and builders, buy equipment, and pay for all the necessary licensing. So an accountant might be a good idea too!
4. Register your casino
This is less step 4, and more step 3b – because while you're raising funds for your casino, you'll also need to register it with the city at the same time, before you begin any part of the building process. You'll need to apply for your business license, complete any necessary paperwork, and make sure your prospective casino is registered with the proper authorities in your city or town. Your lawyer will be able to advise you here – what's most important is that all the administration and various legalities are taken care of first. Once you've ticked this off your to-do list, then the casino building can begin in earnest!
5. Find a location
You've got your funding and you've taken care of all your legal obligations. Now it's time for the fun part – finding the exact right location for your dream casino! Just keep in mind that you'll need to do your location scouting in an area that's zoned for gaming, and make sure that the plots you look at are big enough for your needs – not just the casino itself, but parking too, and any other external structures you're planning on building. You may also want to consider bringing an architect on board at this stage to help you, so you can be sure you're looking at the locations that best suit your needs. Then once you find the ideal one, it's time to move onto the next stage of the process!
6. Get your paperwork and permits in order
Do you have a gaming license? Do you have construction permits? You'll need to have these applications signed, sealed and delivered before you can even think about building on your chosen casino site. For your gaming license, you'll need to have your business and tax information handy, and submit your licensing application to the relevant gambling organisation in your state, province or country. As for your construction permit, you'll be able to apply for this as soon as you have your funding in place, and your location finalized. Make sure you have a trustworthy construction team and project manager in place, and you'll be able to start breaking ground on your casino as soon as your permit is approved.
7. Start setting up to serve food and drinks
If you plan on opening a restaurant or a bar in your casino (or both), you'll need to apply for a liquor license, and obtain the relevant permits from your health and safety department. Setting up a casino means applying for a number of permits and licenses, and it can often seem never-ending – but it's all in the interests of staying on the right side of the law, and giving your patrons the very best entertainment experience possible. Keep that in mind, and the paperwork will hopefully seem like less of a headache!
8. Get your gaming on
As you get closer to your opening day, you'll need to start purchasing actual gaming equipment, and hiring staff to work on the casino floor, and in any restaurants, bars, or other entertainment venues you may be planning. Don't forget to invest in a state-of-the-art security system either, as this will be vital for maintaining both safety and fairness on the casino floor.
Remember that the reputation of your casino rests on the quality of the games you offer, and the service you provide. Make sure that your gaming equipment is top-notch, and that your casino staff are fully trained, licensed professionals. Everything depends on the level of entertainment your casino offers, so make sure it's world-class in every way!
9. Devise a marketing strategy.
When will your casino open, and what will you do to launch it into the market? The more you can do to promote your casino via TV, print, radio, social media, billboards and more, the better! Make your casino's voice heard in the most engaging way possible, and ensure that opening night is an extravaganza of epic proportions! You may also want to consider opening night specials, discounts, gifts and prizes in order to incentivize people to visit – and don't forget to hire some spectacular entertainment, along with a PR firm or ad agency too. This is your chance to go all out, so make your marketing strategy count!
10. Open your doors
It's time to get the casino party started! All your hard work has led up to this point, and what an event it promises to be! A good idea is to have a dry run, or soft launch first, for a smaller audience, in order to iron out any kinks before opening night. Once you're confident everything's set to run smoothly, it's time to cut that ribbon and open your doors. Good luck, and may the gambling gods be with you!