How to relax during lockdown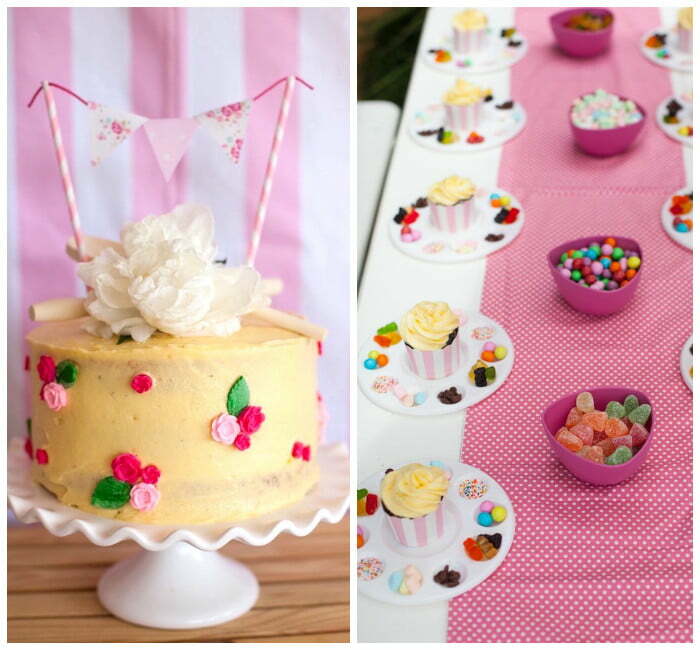 So you're being forced to stay at home, and naturally you're irritated, fidgety, and stressed beyond belief. What can you actually do to stay in a calm, relaxed, positive state of mind? Try a few of these suggestions and see if they help bring your stress levels back down to zero.
Cook up a storm
With most restaurants closed over this time, it's either cook your own food or live off a diet of peanut butter sandwiches (which we're actually pretty ok with, to be honest). But if you need a little more flavour in your life, this could be the perfect time to raise your kitchen game. Whether you're a total kitchen newbie or a seasoned cheffy pro, there's always something new to add to your repertoire. Either search through your own recipe books, browse the hundreds of free recipes online, or go full Michelin star genius and take a course instead. YouTube is full of cooking tutorials you can follow for free, or if you're looking for something more formal, you can take a paid online course instead.
Even better, many of TV's favourite celebrity chefs are stepping up to the plate as well, sharing their favourite recipes on social media for you to try at home. Follow popular food personalities like Iron Chef Geoffrey Zakarian, Rocco DiSpirito, The Barefoot Contessa Ina Garten, and even Martha Stewart herself, and find out how to turn your home ingredients into restaurant-worthy fare. Bon appétit!
Test out your green thumb
Or in other words, do some gardening! If you're a garden enthusiast, you're probably already out there anyway, so this doesn't really apply to you. If you're not, now's the time to maybe consider putting on your gardening gloves, grabbing a pair of secateurs and getting stuck in!
Since gardening isn't considered an essential service, if you normally rely on an outside service to keep your space flourishing, chances are your garden might be in need of a little TLC. So there's no time like the present! Even if you're a total beginner, you can still mow the lawn, rake up leaves, pull up weeds, and generally make your garden look a little more presentable. If you want to stretch yourself a little, find some ideas online or on Pinterest, and see what you can do to turn your garden into your own little piece of heaven. Whether that involves planting a vegetable garden, introducing new flowers to the space, or even trying out some landscaping ideas, there's plenty you can do with a little effort and a lot of creativity. Plus it's good exercise and it gets you out in the sunshine for some much-needed Vitamin D, which is blooming fantastic, if you ask us.
Work it out
You don't have to go full gym bunny, but if you're feeling like you need to be more mobile and active, try an at-home workout and see what it does for your energy levels, and your overall state of mind. Thanks to post-workout endorphins, exercise is a natural mood booster, helping you feel more positive and less stressed – which can be hugely helpful in our current circumstances.
Even if you absolutely HATE exercise (we see you!), with hundreds of free workouts available online or via apps, you're sure to find something you don't completely despise. And with so many yoga or bodyweight workouts freely available, there's no need to have any fancy equipment either. Try just 15 minutes three times a week, and if it does improve your mood, increase the time or frequency of your workouts, and see if it improves your quality of life. Or if you actually just can't even with exercise, stick on your favourite songs and dance around the house to them instead – it totally still counts. Healthy body, healthy mind!
Sit back and relax
Of course, if you'd rather kick back and chill out, there are plenty of ways for you to do that too. If you have piles of books on your nightstand that you've always been meaning to read, now's your chance! Or if e-readers are more your thing, download books onto your Kindle or other device, pour yourself a cup of something comforting, and get lost in your imagination for a few hours.
More of a TV person? Then this is your time! Invest in a streaming subscription like Netflix, Hulu or Amazon Prime, and catch up on all the series everyone's always talking about. Find out what the big deal is about Game of Thrones or Tiger King, and while away a few pleasant hours with zero effort on your part. Also remember to have a good selection of snacks close at hand. Snacks are very important.
Play your cards right
Fed up at not being able to visit your favourite casino? Try an online one instead – with thousands available via desktop and mobile, you're spoilt for choice. Play for free as a newbie, or play for real if you're more experienced, and enjoy all your casino favourites without ever having to leave your home. Whether you're a fan of slots, Blackjack, Roulette, Baccarat or more, you'll find all the heart-pounding casino play you're after, and a very decent new player sign-up bonus too. Plus you'll be able to play in your pjs as well, which everyone knows is the real cherry on top. We can't say that online gambling is exactly restful (just try tracking your heart rate after you've won a progressive slots jackpot!) but it's certainly a hugely entertaining way to pass the time. Just remember to always play within your means, and you'll be onto a winner.
As you can see, while enforced social isolation may not exactly be a party, there are still plenty of things you can do to manage your stress levels or stay busy. So whether you try one of our suggestions, or other methods like video chatting with your friends, knitting, meditating, taking up a new hobby or even doing a TikTok challenge, make sure to find something you enjoy that helps to pass the time. We're all in this together, and all we're all doing the best we can to get through it. With snacks. Always with snacks.
Stay safe everyone 🙂