How to spot a rogue casino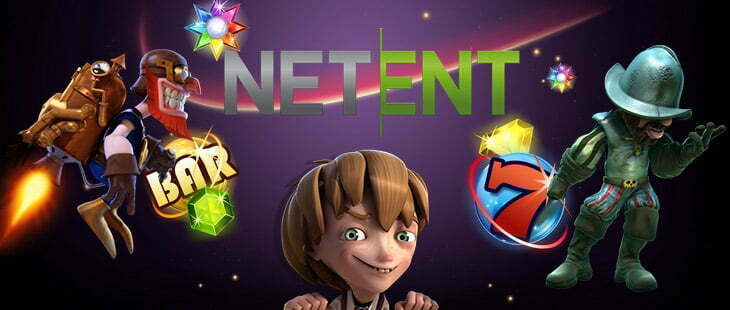 With money being so tight these days, we need to get as much value as possible from our hard-earned cash when we do choose to spend it. That's why if you're setting aside funds in your budget for online gambling, you want to be sure you're playing with a respected, reputable site that has your best interests at heart. Unfortunately there are a number of unscrupulous operators out there who should be avoided, for the good of your bank balance and your sanity. Learn what to look out for in these rogue casinos, and how to always play it safe online.
1. Is the name of your online gambling operator clearly marked?
We don't mean the name of the casino or gaming site itself, but rather the name of the entity that owns and operates it. Reputable casinos will usually have this information clearly displayed on their Home and About Us pages, as they have nothing to hide. Rogue casinos, on the other hand, will usually be a lot more vague about these details, not wanting to give away the fact that they're operating illegally. Be on the lookout!
2. Is your online casino licensed?
Gibraltar, the Isle of Man, Malta, Curacao – these are just a few examples of legitimate international licensing authorities, and when an online casino is properly licensed, it'll feature these credentials prominently on its website. Check the footer of your online casino site, and you'll usually find its licensing information right there, in plain sight. An illegal operator, on the other hand, won't have this information anywhere, or if it does, it'll be falsified. If you're unsure as to whether your online casino is properly licensed, simply visit its supposed licensing authority, and check its license holder database to make sure. If you can't find your online casino listed there, it's time to make a quick escape!
3. Does your online casino have a litany of complaints?
No one is 100% perfect, 100% of the time – even the most reputable online casinos make mistakes. But if you're browsing forums and review sites, and finding nothing but complaints about your particular online casino, you may want to think twice about placing your bets there. Negative reviews and complaints that haven't been addressed by customer support are always a red flag, and should be taken into serious consideration. (In fact, even if the casino is legal, it's never a good idea to play at a site with such constant negative feedback.) If all you can see about your casino is all complaints, all the time, it's best you take your business elsewhere.
4. Are you running into problems with bonuses and promotions?
This is textbook rogue casino behaviour. If your casino advertises bonuses and then subsequently changes the terms and conditions so that it's almost impossible to claim them, you're more than likely playing with a shady operator. This is why it's so important to always check the terms and conditions, and to be aware of exactly what you're signing up for. If you suddenly find yourself subject to ridiculous wagering requirements, if your casino is changing the goalposts or if you're struggling to be paid out the funds owed to you, you need to know that you're playing with a rogue casino. It's unfair advertising, and it's illegal.
5. Does your online casino display its fairness certification?
From unfairness to fairness, and this is a hugely important point. No matter what game you're playing at your online casino, from slots to table games to video poker to progressives, the outcome always needs to be completely random, and completely fair. To ensure ongoing compliance and successful RNG algorithms, reputable casinos all submit to regular testing by third party operators such as eCOGRA or TST, and display their resulting certification clearly on their websites. So if you're playing at a site that's been certified as complying with industry regulations and fairness practices, you can be sure you're in good hands. Alternatively if you can't find any proof of your casino's testing or fairness certification, take your bankroll and beat a hasty retreat!
6. Does your online casino use reputable software?
Microgaming, Playtech, NetEnt and more – everyone knows the world's top gaming operators, and chances are if you're playing at a reputable site, it'll feature one or another of these well-known names. If you're not familiar with your casino's software provider however, or you can't find details of it anywhere, approach with caution. Either do a little digging to reassure yourself you're playing with a trusted operator, or find a different gambling site to play with. Most reputable casinos display their software provider's logos proudly – if you can't see these anywhere, there's usually a reason why. And it's not a good one.
7. Does your casino offer customer support?
We know what you're thinking. Don't all online casinos offer customer support? The answer is yes, most casinos do – after all, not having customer support would be an instant red flag. However, there's a different between support representatives that are easily available, professional and helpful, and those that are nowhere to be found. If you've been struggling to contact your casino's support team, or you're having trouble finding answers to important questions, this could be a sign that you've fallen in with a rogue operator. Trustworthy online casinos put their players first – shady online casinos put their own interests first. So if you feel that you're not being valued and you're not being heard, find an online casino that'll offer you the world-class service you deserve.
8. Does your casino's content look familiar?
You're browsing a new promotion or offer on your online casino and you think to yourself, "I'm sure I've seen this somewhere before…". Chances are you have – at a completely different online casino. While it's true that an umbrella gaming brand may run the same promotion across its range of casino sites, each individual casino will usually change its messaging to fit with its particular tone and style. If you're seeing identical content, identical wording and identical offers between two completely different casinos, it's often a sign that a rogue casino is using another brand's material. And it's also a sign that you need to find a casino that cares about its reputation, and the message it sends to its players.
Feeling confident you know how to spot a rogue casino now? Then keep our pointers in mind, and remember to trust your instincts too. If something doesn't feel right, it probably isn't – so it's best to stay away and rather support a casino you know you can count on. Good luck!