It's time for gambling book club!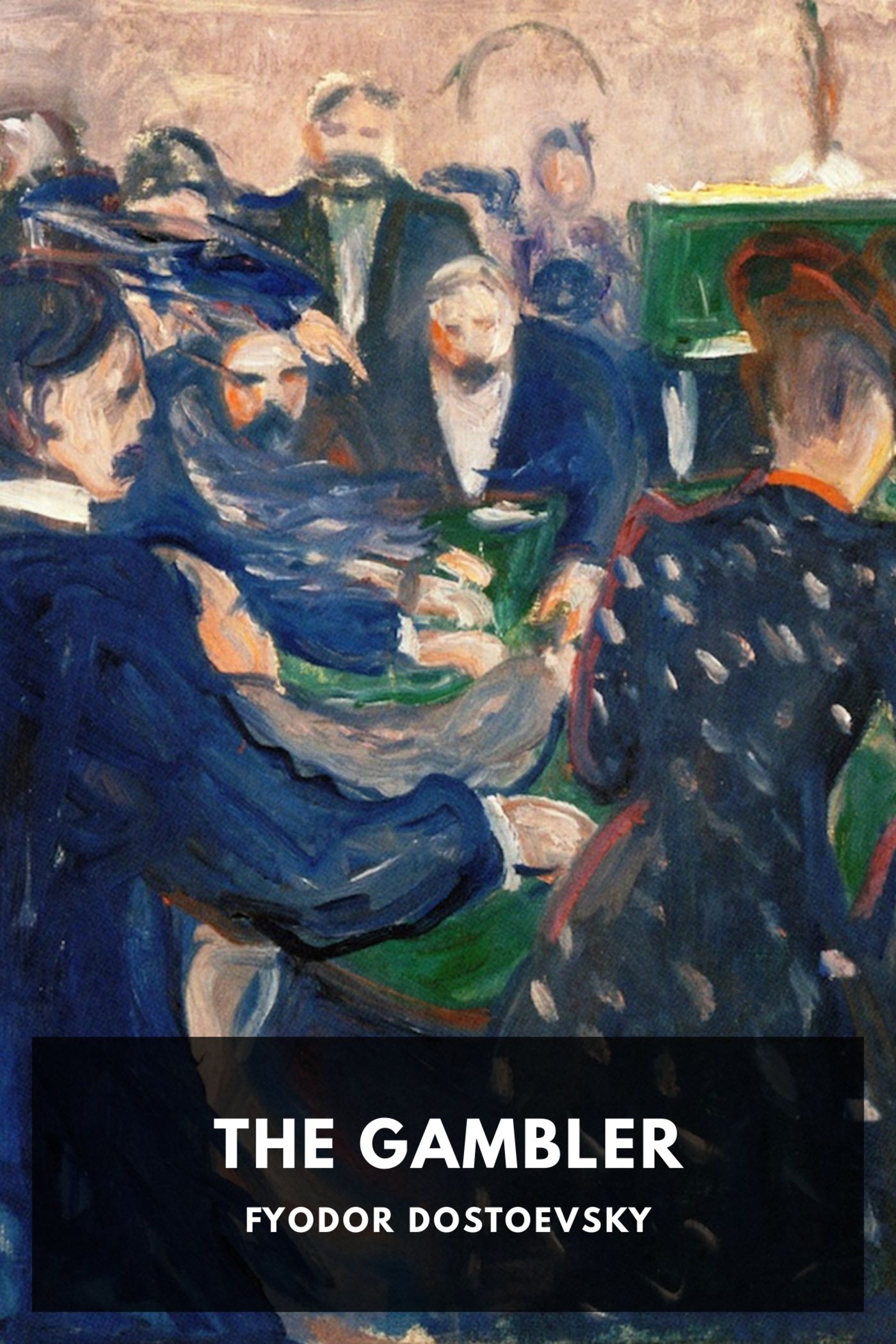 We know how much you love gambling online, but it's important to have other interests too. Firstly to give you a break from gaming and clear your head, and secondly just to make you a more well-rounded person. If you already have an alternative pastime or two, good for you – but if you don't, we have just the hobby to keep you occupied in your time away from the tables. Reading!
Ok yes, we know you're groaning right now, but hear us out. From action to crime to drama, romance, and real life, there are so many stories out there it seems a shame not to engage with some of them. And as luck would have it, there are plenty of books on gambling too – which is why we've put together a selection of our favourites for you. So pour yourself a cup of something fabulous and settle down with one of these page-turners. It could open a whole new chapter in your life.
The Gambler – Fyodor Dostoevsky
It's right there in the title, so obviously it had to be first on our list. And as someone who's interested in gambling, it might just be the book to spark your love of reading. Interestingly enough, its author, Fyodor Dostoevsky, was an enthusiastic gambler himself, so much so that he actually wrote The Gambler in order to pay off his Roulette debts. It's this same passion for the game that makes its way into this epic tale – a Roulette bet placed by an aristocrat in support of the woman he loves, and the events that ensue as a result. No gambling needed here – we're pretty sure that you liking this is a safe bet!
Casino – Nicholas Pileggi
This might be more familiar to you as a movie starring Robert De Niro, Joe Pesci and Sharon Stone, but in fact it was a book first, one by Nicholas Pileggi. And you know what they say – the book is always better than the movie!
If you've ever had an interest in Las Vegas and its colourful mob history, then Casino is the book for you. Telling the tale of Frank 'Lefty' Rosenthal and Anthony 'The Ant' Spilotro, Casino details the rise of the mafia in Sin City, juxtaposed against the relationship between Frank and Anthony. When Frank's wife has an affair with Anthony, conflict arises, a revenge plot is born, and the rest is history. Whether you've seen the movie or not, Casino is well worth a read – and it may even make you want to book a trip to Vegas afterwards to experience all the mystery and intrigue for yourself!
Fear and Loathing in Las Vegas – Hunter S. Thompson
"We were somewhere around Barstow on the edge of the desert when the drugs began to take hold." Thus begins Hunter S. Thompson's iconic chronicle of drugs and debauchery, all while on a psychedelic trip to Las Vegas. While it's not a novel that deals with gambling specifically, it is one that focuses on excess and the American dream, set against the backdrop of Las Vegas in the '70s. Eventually made into a movie in 1998, the film version starred Johnny Depp and Benicio del Toro in a drug-fuelled rampage through the streets of Vegas. While the film wasn't a commercial success, it became an instant cult classic, introducing a whole new audience to the source material at the same time. If it's self-indulgence and decadence you're after, Fear and Loathing in Las Vegas is where you'll find it.
The House Always Wins – Brian Rouff
How many times have we said this? Over and over, always when referring to responsible gambling and bankroll management. The house always wins. Now it's more than just an idiom, it's a book too, about a woman named Anna Christiansen who decides to move from her small town home to the bright lights of Las Vegas in order to follow the bass player she loves. It's here where her fortunes begin to change – as after getting married and becoming pregnant, she moves into a house haunted by a Vegas mobster. Shortly after this, an unscrupulous casino owner tries to buy Anna's block in order to convert it into a parking lot – and it's this that prompts Anna to join forces with her ghostly tenant in order to fight back.
While it doesn't directly deal with gambling, it does put a new spin on an old saying – and as it's one that's a favourite of ours, we're instant fans. And we're sure you will be too!
Casino Royale – Ian Fleming
We touched on Casino Royale before when we had a look at James Bond and gambling, but it's worth mentioning again. That's because there's no novel about gambling that captures just how sophisticated and glamorous the pursuit is – plus it has 007 in it for good measure. Casino Royale isn't just a cracker of a Bond novel – it's a tale that explores the luxuriousness of high class gambling, while throwing in some espionage for extra thrills and chills. If you like your gambling shaken, not stirred, Casino Royale could be just the bedside reading you need.
Sex, Lies and Video Poker – Bob Dancer
It's the novel about video poker we didn't know we needed, but now we can't put down! Competitive video poker is absolutely a thing, and in his debut novel, Sex, Lies and Video Poker, Bob Dancer enters this world with a tale that takes you on a wild ride through gambling, eroticism and pure adrenaline. An expert in the field of video poker, Dancer uses his extensive experience to full advantage, crafting a completely authentic tale about the game and the people who play it, weaving enough of a risqué narrative through it to keep you engaged from the first page to the last. So if you've always wanted to know more about the game of video poker, now you know where to look.
Found enough recommendations to keep you busy? Then it's time to get reading. One thing's for sure, it's no gamble – it's pure entertainment, guaranteed!