iWallet is your New Best Friend.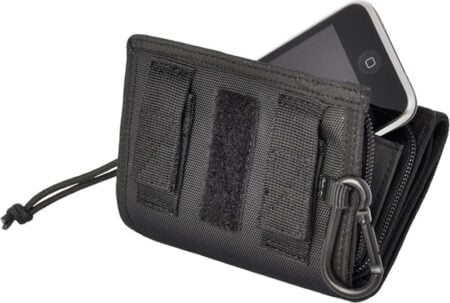 Looking for an alternative to online casino credit card or debit card payments? Then why not try iWallet instead. The banking option that combines an e-wallet and a prepaid card into one.
Now there's no need to worry about overspending or using your bank cards for gambling transactions. Simply fund your iWallet account and you'll be good to go. It's quick, it's easy, and it's one of the best ways to manage your finances responsibly. So if you've been searching for an alternative payment mechanism to traditional methods. The solution is here – iWallet!
What is iWallet?
Given that Macau is currently known as the gambling capital of the world, it should come as no surprise that the Asian online gambling industry brings in a billion dollars a year in annual revenue. So it makes sense that a payment mechanism designed for the Asian market would be an instant hit. Enter iWallet. Founded in 2009 in Hong Kong and specifically developed to meet the needs of Asian online casino players.
A unique combination of an e-wallet and a prepaid card. iWallet allows users to open an iWallet account and fund it via either bank transfer or credit or debit card. Once funded, your iWallet account can then be used for simple, stress-free casino deposits and withdrawals. Additionally, the option of a prepaid card allows users to pay for purchases as they would with a regular debit or credit card. Transforming virtual funds into real-life currency.
Is user-friendly nature and reliability
iWallet became an instant success, and today has extended its base of operations to Europe and the Philippines as well. And while iWallet was originally designed for the Asian market. Its popularity has allowed it to grow beyond the borders of the continent. Providing services to players in Europe and Great Britain as well. With its target markets growing in scope every day. So if you're looking for a simple, secure way to play, this could be just the payment option to meet your needs.
Making iWallet online casino transactions
In order to start using iWallet for your online casino deposits and withdrawals, you'll need to open an account first. Here's how:
Visit the iWallet website at iwl.hk and choose to open an 'Individual' account.
Enter the information required on the application form.
Check your inbox for a verification email. And click the URL contained in it to verify your account.
Once you've opened your account, you'll then be able to transfer money into it via international bank transfer. With the minimum deposit set at $10.
It's worth noting that there are two types of individual iWallet accounts
Regular and executive. As a regular user, you'll have a payout limit of $1,000.
If you choose to upgrade your account to executive status, you'll be able to enjoy the full range of iWallet services. Such as higher limits, and deposits via credit and debit card as well. To move to executive status, simply submit the required documentation for verification purposes. Such as your ID and proof of address, and the checks will take place within 1 to 2 days.
Once your iWallet account is open and funded, you'll be able to make deposits into your online casino account quickly and easily:
Visit the cashier at your online casino.
Choose iWallet as your preferred deposit option.
Enter any relevant details and your chosen deposit amount.
Provided you have sufficient funds in your account, your deposit is processed in minutes.
Once your funds are available, you'll be able to hit the casino floor and play to win on your favourite online casino games!
It's the same when it comes to casino withdrawals.
Thanks to iWallet's reliability, you'll find the process just as user-friendly and easy to navigate:
Visit the cashier at your online casino.
Choose iWallet as your preferred withdrawal option.
Enter any relevant details and your chosen withdrawal amount.
Provided you have sufficient funds in your account, your withdrawal is processed within 2 to 3 business days.
When your casino funds are processed back to your iWallet account, you can withdraw your money via either an international bank transfer to your bank account. Or by transferring the money to your prepaid card and making a withdrawal from any of iWallet's one million supported ATMs around the world. Premium convenience. With zero stress or fuss.
The benefits of iWallet
Need more reasons to switch to iWallet? Let's take a look at just some of the many benefits it offers its users:
It's global. Its supported in a number of Asian countries, including China, Indonesia, Japan, Malaysia, The Philippines, Singapore, Thailand and Vietnam. As well as Europe and Great Britain. Note that transactions in Hong Kong and the USA are not supported.
It's multi-currency: iWallet supports transactions in 12 fiat currencies. Including UЅD, ЕUR, GВР, ЈРY, ЅGD, СNY, НКD, ІDR, РНР, МYR, ТНВ аnd VND, as well as a number of cryptocurrencies as well.
It's affordable. iWallet charges zero fees for deposits to and from your casino account, as well as zero fees for deposits to your iWallet. The only transaction fees charged are for withdrawals from your iWallet account, these being 0.50% of the withdrawal amount, or $35, whichever is highest.
It's quick.
Deposits to your iWallet account and your casino account are instant. While withdrawals from your casino account take just 2 to 3 business days. Similarly, withdrawals from your iWallet account are equally as efficient. Taking only 3 to 4 business days for international bank transfers.
It's convenient. No more worrying about overspending or extending your credit limit. As iWallet is a prepaid payment mechanism. You'll never be spending more at the casino than you can afford.
It's safe. With 100% anonymity, as well as state-of-the-art SSL encryption technology and firewalls, your personal and financial information is always fully secure.
As you can see, when it comes to quick, easy and cost-effective online casino transactions, iWallet is quickly making a name for itself as one of the industry leaders. So if going prepaid feels like the right option for you, go with iWallet and enjoy the best of banking today.