Jumanji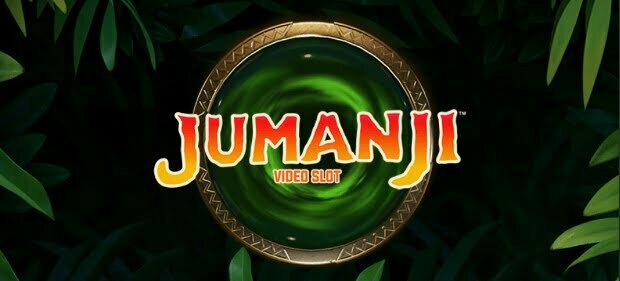 Who here hasn't watched the 1995 film Jumanji!? If you haven't you need to go and do that straight away, it's an excellent film and the slot is no different. NetEnt has decided to take a classic film and turn it into a classic slot. Jumanji has 5 reels and 36 paylines and has a board game type of feel to it.
The game has 10 different features with 4 different versions of Free Spins, Mystery Feature and 3 Wild Features.
Let's start with the Sticky Vine Feature. When this is triggered, all symbols that were a part of your rin become sticky. The reels will continue to spin again and again once the symbols are sticky. Triggering the Monsoon Wilds Feature leaves 1 or 2 of the reels completely covered in wild symbol while your reels keep spinning.
Monkey Mayhem feature stops any potential win reels while all symbols get shuffled to form a guaranteed win. The Wild Stampede Feature is quite literally a stampede. Rhinos run across the screen while the reels spin and they leave behind 4-9 wilds.
Now, the Board Game Feature is my favorite. You get a screen with an actual board game and 4 Free Spin Features (one in each board game corner). You roll the dice and move the symbol on the board like you would any other board game. The feature is triggered when the symbol lands on one of two spots.
Lastly, we have the Mystery Feature. When the symbol from the board game lands on the Mystery Feature spot, this feature is activated. The Jumanji Circle will show Free Spin Features and the coins can range bwteen 2x and 10x and give you 2 extra dice rolls.
Ready to play Jumanji? We thought so.
Happy Spinning 🙂