Kickstart your Monday with Fluffy Rangers!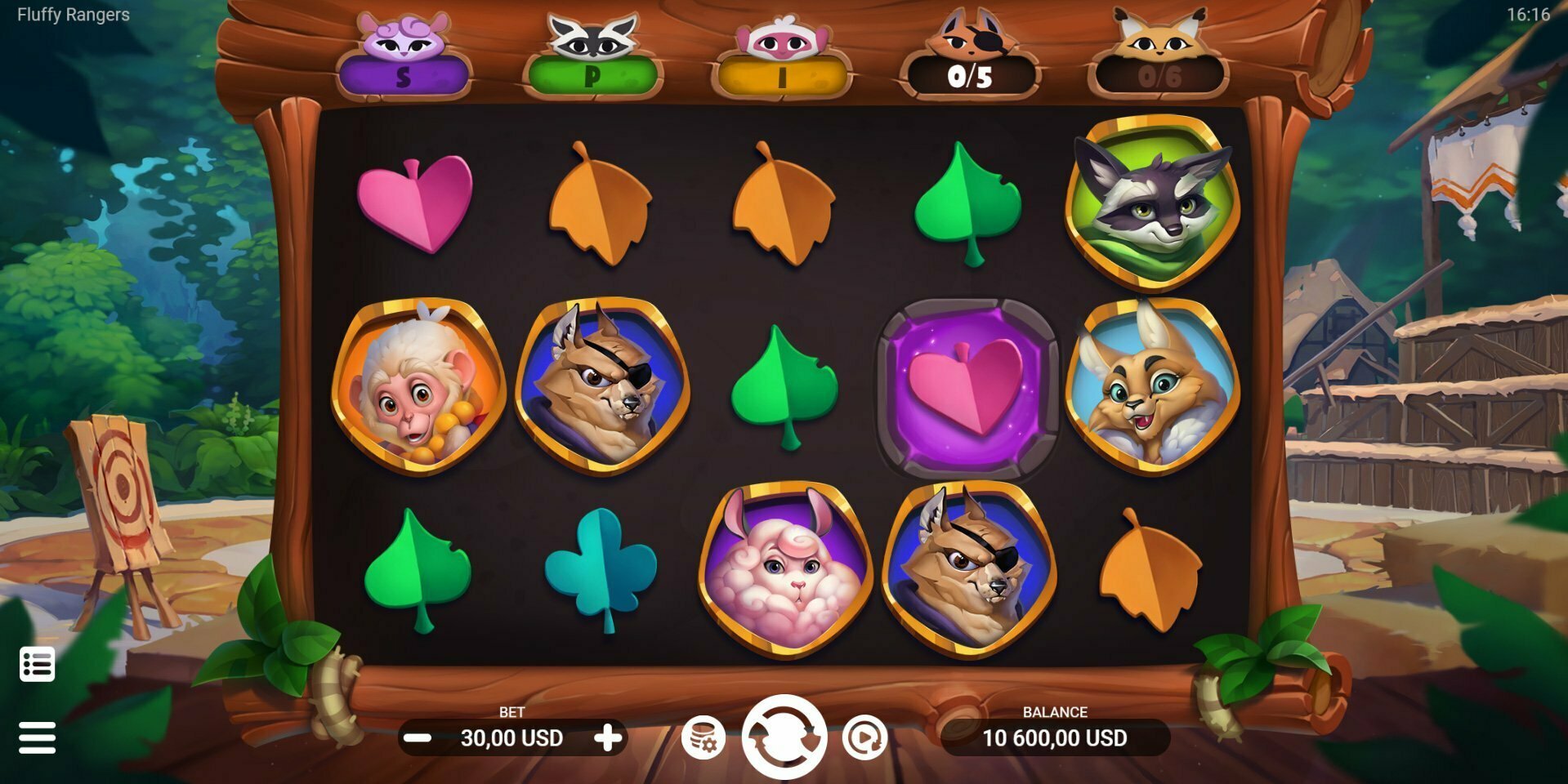 Could it GET any cuter than this? Evoplay does us proud with Fluffy Rangers. This adorable slot has 5 reels and 20 paylines with reels of cute animals. Bet +/- will increase or decrease your betting ranges (highly recommend). Spin will start spinning those reels for you while Autoplay will start spinning them automatically (definitely make sure this is on or off depending on your preference).
The Ranger is the game's wild symbol and when you land on 3 identical high paying symbols on the same reel, they will start to spin. They ultimately merge and end up as one big wild. You can be on the lookout for a 'replacement wild' on reels 2 and 4. They will substitute for ALL symbols in the game.
The Ranger Points Collection Zone is one of my favs in this game. The collection zone is basically a portal that ends up on the reels. When a high paying symbol falls into this portal, a ranger will fix it. This zone has its very own fixed symbols in play. You'll know you're doing well when the indicator gets filled with a letter, you will go to the next reel.
Would it be a slot if it didn't offer you free spins? Ranger Free Spins indicators are where it's at. You will need to collect a specific number of rangers to open a letter and advance to the next level. For instance, if you grab 2 Sheep, you will get a letter S displayer on reel 1. If you grab 3 Raccoons, you get a letter P. 4 Monkeys gives you a letter I and 5 Coyotes gives you the letter N. Lastly, 6 Lynx will give you the letter S.
Once you have all of the letters revealed, the word 'SPINS' will be created and you will be taken to the free spins tournament. You start with 10 free spins and expanding wilds.
Happy Spinning 🙂