Kingdom of the Sun: Golden Age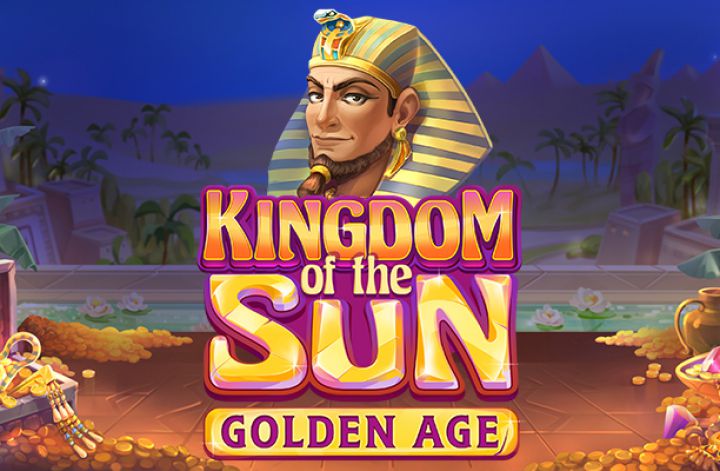 Firstly, watch out because it's Friday the 13th!! Don't walk under any ladders or break any mirrors 😛 Hoping to take your mind off of the fact that it's the 13th, let's chat about Playson's latest Egyptian themed slot titled properly: 'Kingdom of the Sun: Golden Age'. This slot has 5 reels and 15 paylines and you can enjoy it for only 30 cents per spin…. And on your phone none the less! Mobile-friendly? Check.
The thing I probably enjoyed most about Kingdom of the Sun was that when you activate the Spreading Bonus feature, all the low value symbols end up turning into Bonus symbols with Free Spins so long as there are low value symbols on your reels. And, there are usually a few on your reels at any given time. Once all of your low value symbols are gone, they all turn into 1 of 3 highest paying symbols.
Get ready to be blown away by the Sun Compass Feature which happens when a middle range value symbol like the 3 Gods is glowing and lands on the reels. An arrow pops on the reels and is shown up, down, left or right. If the direction that gets chosen sees a group of low value symbols right next to it, they will also turn into glowing mid-range symbols for extra spins!
Lastly, look out for the Ultimate Win Feature. When you cover the entire reel with the same symbol/wilds, you double your winnings! You can actually earn up to 550x your wager with this gem.
Happy Spinning 🙂