Las Vegas Casinos begin to re-open, but how many players will flock back right away?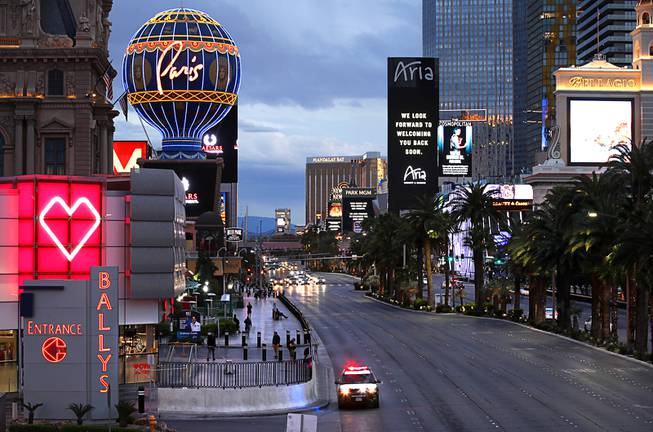 After months of being locked down due to the notorious coronavirus, COVID19, 'rona', SARS-COVID-2, the world is slowly but surely starting to re-open sections of the economy. Along with economic recovery includes, the re-opening of Las Vegas casinos along with restaurants. After an almost 80-day lockdown in Las Vegas, Nevada, The Bellagio performed their famous water dance this past Thursday, June 5th.
The famous casino and resort 'Circus Circus' opened its doors to visitors on June 4th. Binions gambling hall also re=opened on June 4th. Many of the larger resorts are re-opening their doors however, accepting 30-35% capacity in their resorts to respect social distancing. Along with limiting people entry, numerous safety measures will also be put in place such as all staff wearing masks, temperature checks at the door as well as encouraging players inside to wear masks. They will be provided for you, should you not have one on hand.
While Las Vegas' re-open is really encouraging and certainly provides players with a glimmer of hope, the real question is, how many people will flock right back to brick and mortar casinos amid this pandemic? There will certainly be a number of people who will be the first ones in line waiting to play the blackjack tables live. However, I think a larger number of people will be a little more skeptical to return to brick and mortar. After discovering new online sites that provide a very similar thrilling gaming experience and offer live dealer casinos, I think people will be very happy to play from the comfort of their own homes. Especially during this pandemic, but also for years to come.
Tell us, do you prefer playing online? or do you enjoy the brick and mortar casinos experience?
Happy Spinning 🙂