More casino player personalities to look out for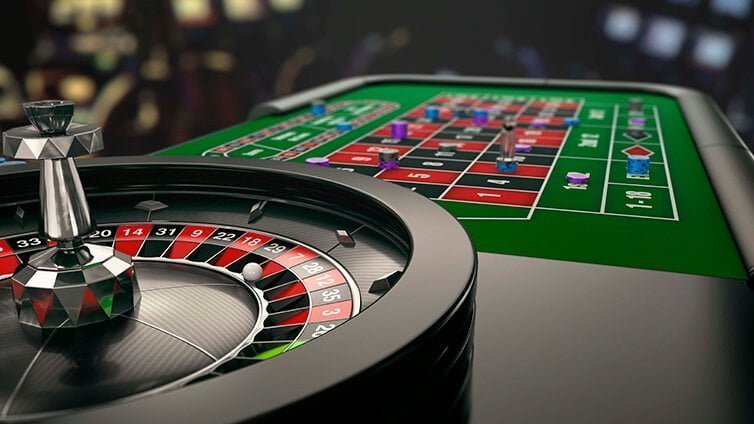 We don't know about you, but we found our previous look at casino personalities just fascinating! Did you find your own player personality among them at all? If not, don't worry – we did a little digging and found some more common casino player personalities. Take a look and see if any of them sound familiar to you!
The VIP
You're all about the swag, and we don't blame you! You're a VIP player and you're here for big prizes and big winning experiences. As a VIP, you're happy to make sizable deposits, and you take part in regular casino promotions for the chance to win cash and prizes, and earn loyalty rewards too. The more you play, the more rewards you earn, and the higher you climb up your casino's loyalty programme structure. To you, casino play is all fun and games, and why shouldn't it be? Play super games, win super prizes – what's not to love?
The Super Fan
You are in LOVE with all things gaming, and the casino is your favourite place to visit. That's good. What's not so good is that because of your passion for gaming, you tend to be ruled by your emotions, which can lead to you making poor gaming decisions under pressure. It can also cause you to lose your cool, to become unpredictable, and to make risky, expensive moves that often end up backfiring.
What can you do to counteract this behaviour? Take emotion out of the equation. There's nothing wrong with becoming invested in your gaming, but when you allow yourself to be ruled by the outcome of a game, and to make decisions out of anger or fear, the only bankroll you're harming is your own. If you can feel yourself becoming triggered by a certain gaming situation, rather take a deep breath, and step away from your game for a bit, until you've regained control of your emotions. Not only will this make you a better player, it'll allow you to manage your finances more responsibly and stay in the game longer too. A little self-control goes a long way!
The Lucky Charm
You've got the luck of the Irish, and hitting multiple consecutive winning streaks is just another day at the casino for you. You're your own lucky charm, and no matter what game you're playing, you always seem to come out on top. Whether it's the slot reels rolling your way, the right cards being dealt to you, or the dice falling just where you need them, you're one seriously lucky player, and that's all there is to it!
Remember though, everyone's luck runs out at some point, so don't just rely solely on luck that could end at any moment. While it's awesome to have the right cards in Blackjack or Poker, or hit winning combo after winning combo in slots, you'll need to play responsibly at the same time too, in order to minimise any potential losses down the line. Don't bet with more than you can afford to lose, manage your bankroll, and stay cool, calm and collected at all times. Combine your innate luck with skill and experience, and you'll be an unstoppable jackpot force!
The Unlucky Charm
Just as some people are super lucky, you're the exact opposite. You struggle to find winning slots combos, you're never dealt any decent cards, and the dice don't roll your way, ever. That's the bad news. The good news is that it's just statistically impossible for you to have bad luck ALL the time – just as it's equally impossible for others to have good luck all the time.
If you ever feel like your gaming is turning from play into work, then it's time to step away for a while. Go for a short walk, make yourself a cup of coffee, chat to a friend – whatever you need to do to take a physical or mental break from your gaming. Then when you feel ready, come back to it. Your luck might improve, it might not, but at least you won't have been tempted to make poor or costly decisions out of sheer frustration. And that's always a win!
The Frenemy
Yes, frenemies exist just as freely online as they do in real life, and if you fall into this category, it might be time to change your gaming behaviour. Typically frenemies play online under the guise of wanting to socialise and make friends, but instead look for ways to cheat and beat the system. If this is you, you're not doing yourself any favours – and you're also wasting your time, as the RNG algorithm will always deliver an outcome that's completely random, and completely fair. Rather spend less time trying to force a certain outcome, and more time simply enjoying yourself. You'll find your gaming experience far more rewarding, and hopefully far more lucrative too!
The Escape Artist
Gaming is more than just entertainment for you – it's a way of escaping your everyday life and entering another world altogether. Whatever's happening in your life, you're playing to escape from it – and while that might seem fine on the surface, it's not a long-term solution. Gambling online for any reason other than fun and enjoyment could lead to you becoming overly invested in the outcome of your games, making risky decisions, and demonstrating irresponsible gaming behaviour. Rather than playing to escape, play to entertain, and you'll always be playing it safe.
The Slots Lover
The casino is your happy place, and the slots are where you feel most alive! That's right, you're a tried and true slots fan, and nothing gives you a bigger thrill at the casino than spinning those reels and watching as winning combos line up. Classic slots, video slots, progressive slots, you've tried them all, and you might have even won a few jackpots too along the way! You have your trusted favourites, and you keep an eye out for the latest releases and hottest titles too. Carry on playing and carry on spinning – you're the reason why casinos continue to be so popular, and you're a hugely valued player as well. Good luck!
Happy Spinning 🙂