More of the world's most expensive chocolates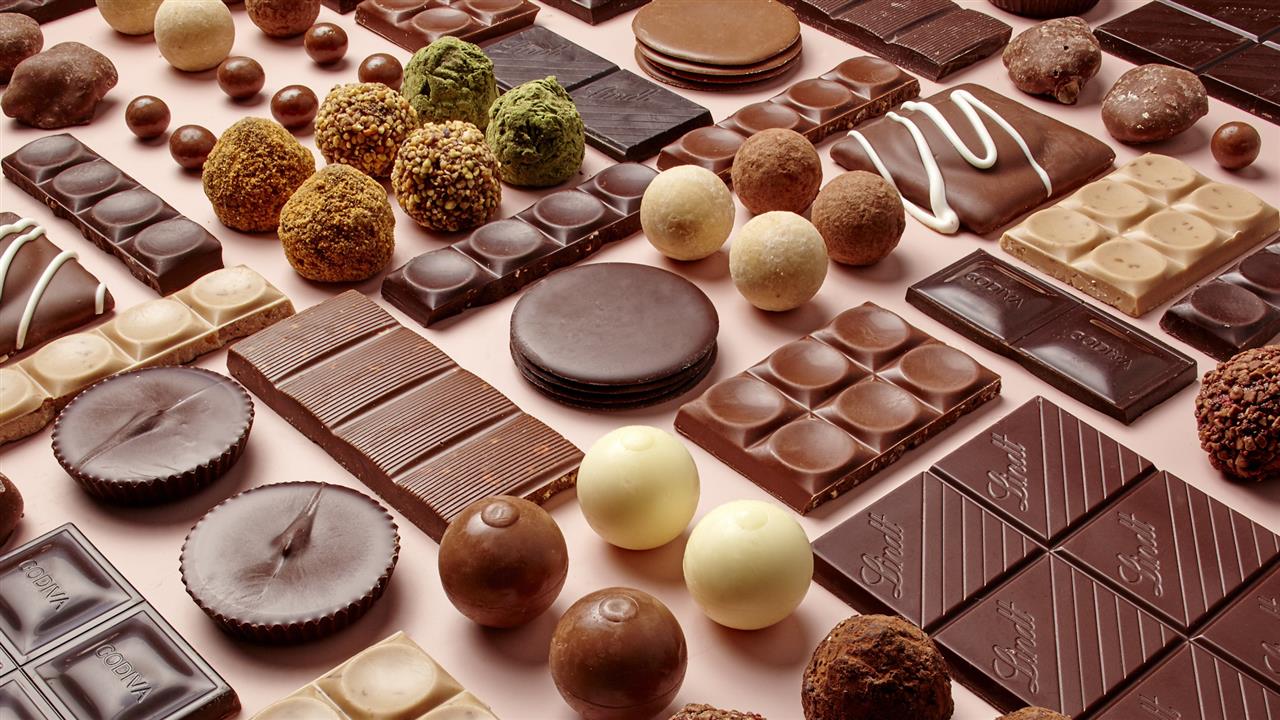 We couldn't resist bringing you more morsels of chocolaty deliciousness! Take a look at these sinfully scrumptious sweet treats, grab your casino jackpot and get ready to indulge!
1. Amedei Toscano Black Truffles
Seriously, how insanely delicious are truffles? Heavenly bites of smooth, velvety, chocolate goodness! No wonder they're so blissfully popular – and when combined with actual truffles, the result is one that's out of this world. Introducing the Amedei Toscano Black Truffles – a chocolate delicacy of truffles (obviously), Armand de Brignac champagne and edible gold leaf, nestled in a gorgeous display box studded with sparkling Swarovski crystals. Because a truffle isn't a truffle unless it has a little bling to go with it too. Where would you find such a divine creation? Where other than Harrod's, one of the world's most exclusive department stores, and for a sweet price too – approximately $294 per box. Worth every penny if you ask us!
2. Ganache Cien Blue Box
There's chocolate and then there's the Ganache Cien Blue Box by MarieBelle New York, an edible wonder of artistry and luxury, all wrapped up with a giant bow. Literally. The creation of Honduran chocolatier, Maribel Lieberman, the Ganache Cien Blue Box is a showcase of MarieBelle's signature ganache chocolates – 100 Mariebelle New York Holiday Chocolate Ganaches lovingly crafted from the finest single origin chocolate and other unique ingredients, and placed in a gorgeous blue box for the ultimate in enjoyment. The price? A steal at just $280 – although we wouldn't recommend sharing with anyone else once you've paid for them. "Life is all about the pleasure and happiness we find in food, art and beauty," says Maribel, and we wholeheartedly agree. On an unrelated note, could we maybe borrow $280?
3. The Aficionado's Collection
Now here's something you won't have heard of before – and we hadn't either. Chocolate designed to revitalise the tastebuds of cigar smokers. Yes, this is absolutely a thing, and it's one brought to life by Swiss chocolatiers, the House of Grauer. It's called (aptly) the Aficionado's Collection, and it's a selection of indulgent chocolate treats crafted with the finest ingredients and up to 14 different flavours to leave a lasting taste impression. So if you're a regular cigar smoker and you want to give your tastebuds a lift (or you actually just want to try this for yourself, smoker or non-smoker), order yourself a box for $210 and take a bite out of French Organic Bee Pollen, Japanese Matcha Tea, or Turkish Star Anise, to name a few. Your tastebuds won't know what's hit them!
4. Grand Cru by Pierre Marcolini
Our final delectable pick is Grand Cru by famed Belgian chocolatier, Pierre Marcolini – a combination of ultra-fine chocolate and lovingly crafted flavours that has to be experienced first-hand to be believed. With cocoa beans from Venezuela, Madagascar, Mexico, and Ecuador, and unique flavour techniques developed through years of work and passion, Grand Cru is a heavenly blend of sweet sensations and ultimate chocolate mastery. Explore its innovation for yourself for $102.50, and please, PLEASE buy us a box while you're at it!