More of the world's most expensive stores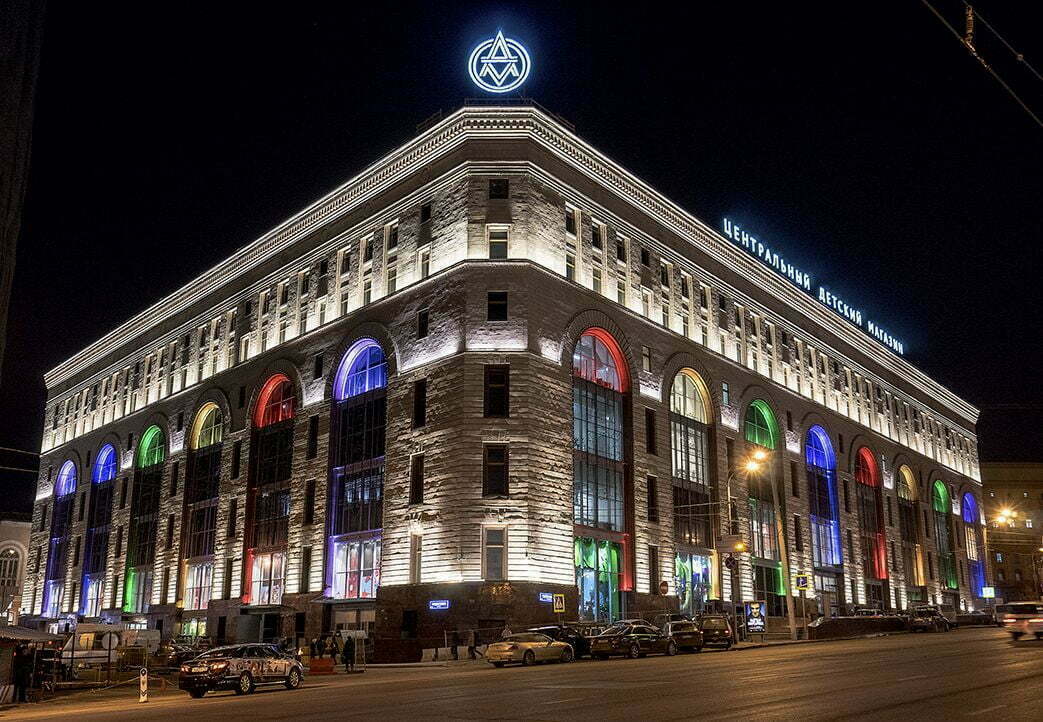 Brace yourself – we're back with more of the world's most expensive stores, and more ways to spend your casino jackpot as soon as you win it. Want to indulge your every retail desire? Then get ready for multiple floors filled with luxury, and a shopping experience unlike any you've ever had before. Cha-ching!
1. Daslu, São Paulo
Let's start somewhere fabulous, like Brazil, and its famed store Daslu, in São Paulo. Like most of the stores we've looked at previously, Daslu also started life in a similarly humble fashion in 1958, when society it-girl Lucia Tranchesi would travel the world to find the finest fashions, and bring them home for her friends to look over and purchase.
What started as a small business eventually grew into something much more, and Lucia soon needed to expand her venture into the house next door, hiring her fashion-savvy friends to help her. In the 1980s, Lucia's daughter Eliana took over, and took the store to a whole new level by inviting designers like Chanel, Gucci, Prada and more on board. Today Daslu has gone from a small home business to one of South America's top designer stores, with even a helipad on the roof for the fashion jet-set. Clear that helipad – we'll be touching down soon with money to spend!
2. Galleria Vittorio Emmanuele, Milan
Feel like a little jaunt to Italy for a fabulous shopping spree? Then that's what we'll do – at the Galleria Vittorio Emmanuele in Milan, to be exact. Although this is no ordinary department store, and some would say, no department store at all. In fact, made up of two intersecting streets in the city centre, joined in the middle by an octagonal space and a glass dome, the Galleria Vittorio Emmanuele is instead said to be the world's first shopping mall, built between 1865 and 1877.
Department store, shopping mall – we're not fussed about what you call it, because we're buying whatever the Galleria Vittorio Emmanuele is selling. Especially when what this retail space is selling goes beyond simple 'shopping', filled as it is with some of the world's oldest stores and restaurants. Think high-end fashion and mouth-watering culinary delights, all yours to enjoy as you stroll down the Galleria's streets of shops. A gorgeous stroll, and a fantastic shopping experience too – what's not to love?!
3. Le Bon Marche, Paris
You've heard of the Eiffel Tower, right? Of course you have – and perhaps you even know that it was designed by French civil engineer, Gustave Eiffel (very handy fact for pub quizzes). But what you may not know is that Eiffel left his mark on the Paris landscape in more ways than one. Aside from contributing arguably the world's most recognisable tower, he designed Le Bon Marché as well – the oldest department store in the French capital, and some might say, the world as well.
Since opening its doors in 1852, thanks to the urging of entrepreneur Aristide Boucicaut and his wife Marguerite, Le Bon Marché has continued to thrill and delight, offering the ultimate in fashion, accessories, tableware, exhibitions, furniture collections, limited edition pieces, and even gastronomic marvels as well. Treat your tastebuds to the wonders of La Grande Épicerie de Paris, the centre's sumptuous food department, and indulge in more than 5,000 products from around the world. A feast for the senses in every possible way!
4. Detsky Mir, Moscow
Fancy a trip to Russia? Fabulous, because we're off to Moscow, and its famed Detsky Mir, or 'Children's World' department store. Ever since opening its doors in 1957, Detsky Mir has been the ultimate dream shopping experience for Russian children, stocking an almost infinite supply of toys, games and other delights, as well as an in-store carousel. Whether you're looking for a gorgeous party dress, a Lego set or anything else your little one's heart desires, you'll find it at Detsky Mir, along with hundreds of alternatives. And if you were to buy something for yourself at the same time, no one could fault you – there's a child in all of us!
5. Kaufhaus des Westens, Berlin
Kaufhaus des Westens – now there's a mouthful! No wonder it's shortened to KaDeWe. But while its name might be better known as an abbreviation, there's nothing small about KaDeWe, the biggest department store in Europe. Located in Berlin, this shopper's paradise is home to 645,834 square feet of retail space, and welcomes more than 180,000 shoppers through its doors every day. EVERY DAY! That's not a department store, that's a small village! Of course, when you consider the fact that KaDeWe spans eight floors and sells everything from men's and ladies' fashion to shoes, books, entertainment, electronics, and a food hall packed with 35,000 different food items and 30 gourmet bars, you'll understand its widespread, enduring appeal. In fact, what are we doing still sitting here? Look out KaDeWe, we're on our way!
6. Selfridges, London
Of course we couldn't overlook Selfridges, one of London's most iconic department stores, and famously opened by an American, rather than a Brit, as some might think. With its flagship store on Oxford Street, in what was once a rather bleak part of the city, today Selfridges is the second-largest store in London after Harrods, and is famous for its grand, imposing exterior as much as its luxurious interior. Step inside and browse through the world's largest bookstore – or have your makeup done in Europe's largest beauty department, the choice is yours. And if you're a little more sale than you are designer style, make your way down to Selfridges' famous bargain basement, where you're likely to pick up a find or two. That's because no matter what your bank balance, everyone's welcome at Selfridges – although with a casino jackpot in your back pocket, you could certainly afford to live your couture dreams, and then some!
Itching to indulge in some retail therapy? We don't blame you – we could do some severe damage with an Amex black card ourselves! So if the world's ultimate shopping spree is what you're after, a casino jackpot could be more than enough to get you there. Just make your play at your online casino and see where your luck takes you – hopefully all the way to Daslu, KaDaWe, Selfridges and beyond!
Happy Spinning 🙂