Most luxurious Christmas getaways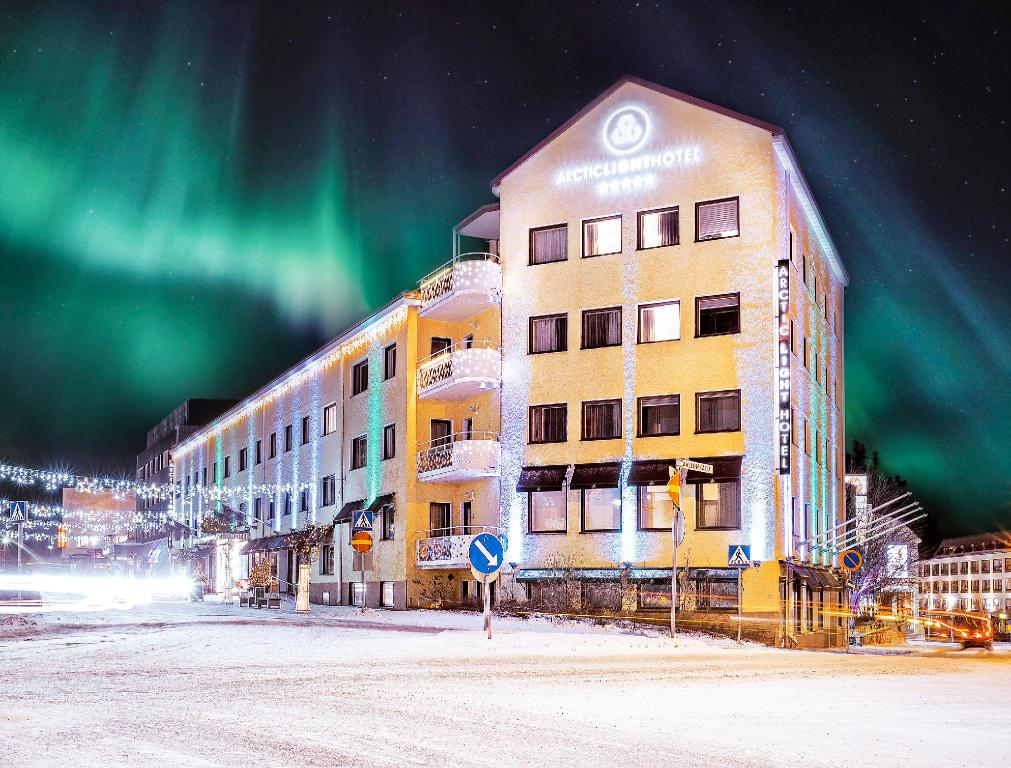 Holiday music is playing in the stores, decorations are going up, gifts are being bought – the Christmas season is officially here! And while this year's celebrations may be a little more socially isolated than last year's, there's still plenty to get excited about, and plenty to plan for. First on the list? A fantastic Christmas holiday of course (while staying compliant with health guidelines). After the year we've had, we could all do with ending 2020 in seriously luxurious style. So if you've got a casino jackpot to spend, you might want to consider booking a stay at one of these extravagant holiday destinations. You've earned it!
Hotel Hassler Roma, Rome, Italy
Get ready for a Roman holiday like none other at the exclusive Hotel Hassler Roma – an indulgent getaway in the heart of Italy's bustling capital. You've worked hard all year taking care of your loved ones – now it's time for you to be taken care of, and in the grandest way possible!
Book your stay at this five-star hotel, and you'll have the benefit of a lust-worthy location, right at the top of the city's famed Spanish Steps. Visit one of Rome's most iconic sights, and actually stay there too? Tick!
Aside from its prime positioning, the Hotel Hassler Roma offers the ultimate in extravagance as well, especially over the holiday season. With a 2019 Christmas package that included a six-course gourmet Christmas Eve dinner at a Michelin star restaurant, a glorious three-night stay in a sumptuous room with breathtaking city views, and a Christmas surprise too, we can't wait to see what kind of luxurious stops they'll be pulling out for 2020! Want to find out for yourself? Then make a date with Hotel Hassler Roma and do Christmas right!
Four Seasons Resort Hualalai, Hawaii, USA
Feel like more of an exotic getaway than a frosty one? You don't need to be cold over Christmas, especially if you jet off to Hawaii, where it's sun and surf all season long! Make a date to visit the glorious Big Island and get ready for a tropical Christmas paradise like no other, complete with sumptuous scenery, volcanoes, sparkling oceans, and the rampant beauty of nature.
Need more to look forward to? That's where the Four Seasons Resort Hualalai comes in – one of the glittering resort gems of the Big Island, and set to reopen in grand style on 1 December. After having undergone substantial renovations, the sparkling new hotel will be ready to welcome holidaymakers through its doors, just in time for the Christmas season. So if you've always wanted to bask in the awesomeness of a summer holiday, rather than wrapping up with scarves and jackets and mittens, Hawaii is ready and waiting. Aloha Christmas!
D'Angleterre, Copenhagen, Denmark
If we're talking about renovation and reconstruction, let's talk Copenhagen, and its celebrated King's Square, now newly opened to the public after more than ten years of restoration. And if you're looking for some restoration yourself, you'll find it at D'Angleterre, one of the square's most famed landmarks since 1755. Set to be newly unveiled to the public towards the end of November, the palatial hotel is exactly the place you want to be for a fairytale Christmas this year – especially as renowned children's author, Han Christian Andersen, enjoyed his own Christmas at the same hotel in 1865. So if it's twinkling lights, a winter wonderland and a storybook atmosphere you're after this Christmas, you'll find all the holiday magic you need to transform your year, waiting for you at D'Angleterre.
Colorado Springs, Colorado, USA
Want to give your family a luxurious Christmas to remember? There's no better place than Colorado Springs, in Colorado. Check into the huge 5,000 acre Broadmoor resort, and get ready for a holiday that'll outdo any Hallmark movie on TV. Think hot chocolate and cocoa, ice skating, a charming Santa Express Train, an exclusive variety show, and an Electric Safari with an amazing 85 light sculptures, twinkling all the way to the North Pole (we're assuming). It's the family Christmas you've always dreamed of, and it's yours to enjoy. A lifetime of memories, now just one holiday away.
The Milestone Hotel and Residences, London, England
Now here's a Christmas that'll have you feeling like sheer royalty – due in no small part to the fact that it's inspired by the Duchess of Sussex herself, Meghan Markle. Simply book yourself into the five star Milestone Hotel and Residences, request 'the Meghan' suite, and you'll find out what it feels like to be part of the upper crust!
What would a member of the royal family do for Christmas? Well, at the Milestone, they might enjoy a mouthwatering champagne afternoon tea and a horse-drawn carriage ride, as part of the hotel's Christmas Elegance Package. Or they could indulge in the Nutcracker experience, with tickets to the famous Christmas ballet, and a performance-themed turndown. Or for something truly extravagant, they could request their very own private Christmas tree set up in their suite, a private recital with the Royal Philharmonic Orchestra, or a private gingerbread decorating workshop for the whole family. Very exclusive, very luxurious, very, very royal. Now that's our kind of Christmas!
Arctic Light Hotel, Finnish Lapland
Finally, there's no better place to celebrate Christmas than at the actual North Pole – or close enough, in Finnish Lapland. Make Rovaniemi in the Arctic Circle your ultimate Christmas destination, and you'll have your fill of memorable winter activities, from an outdoor jacuzzi to ice swimming, a husky sled experience, and even a visit to Santa's workshop in your very own reindeer-drawn sleigh!
And let's not forget the gorgeous Northern Lights shining down on you while you're there. Who needs fairy lights when the sky itself shines with all the colours of a winter rainbow? It's a Christmas that promises to be truly once-in-a-lifetime, and it could soon be yours to enjoy. Just pack enough warm clothes, a spirit of fun and adventure, and let's make this your merriest Christmas yet!
Happy Spinning 🙂